The New York Times Travel Show always proves to be an entertaining and efficient way to sift through the morass of clutter generated by the travel industry. This past January, I made it a point to attend some of the seminars offered, including two that were presented by the father-daughter duo, Arthur and Pauline Frommer. Yes, the same Frommers who have carved a niche as the go-to sources for the best of the best travel guides.
Like most bloggers, I try to keep my finger on the pulse of industry trends -- particularly when it involves the next great travel destination. Luckily, Arthur and Pauline did the work for me and all I had to do was take notes! Here's a list of the Frommers' top destination picks for 2015: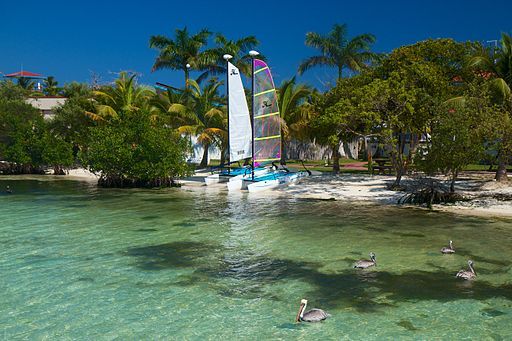 Photo: Belize; By Dave ten Broek from Calgary, Canada [CC BY 2.0 (http://creativecommons.org/licenses/by/2.0) or CC BY 2.0 (http://creativecommons.org/licenses/by/2.0)], via Wikimedia Commons
• Belize - This tropical oasis has all of the trappings of Costa Rica plus family friendly cultural attractions, including Mayan Temples and underwater caves lined with ancient skulls
• Belgium - With the U.S. dollar gaining strength, it's an opportune time to visit Europe and Belgium, in particular. There are many celebrations and anniversaries happening this year, including the 125th anniversary of Van Gogh's death, as well as the 200th anniversary of the Battle of Waterloo
• South Dakota - While the 100th anniversary of the building of Mount Rushmore isn't until 2016, if you're thinking of taking a trip to the home of the Badlands, you'll beat crazy crowds if you visit in 2015
• Tanzania - Africa's tourism market has seen a rapid decline since the Ebola crisis has created mass hysteria among Westerners. The virus is contained in only a small region in West Africa -- far from Tanzania. The African government is offering super low travel packages to offset the slump. Some travel companies are offering all-inclusive safari vacations with airfare for as little as $1,200
• Asheville, NC - This is a hip and trendy destination that has gone from gritty to great after being revitalized. Accent on the Smoky Mountains and charming B+Bs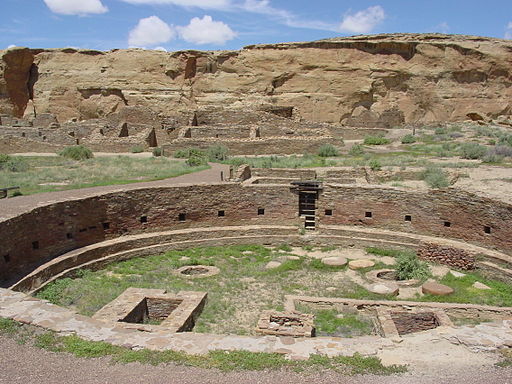 Photo: Chaco; by National Park Service (United States) [Public domain], via Wikimedia Commons
• Chaco National Historic Park - Located in New Mexico, the Frommers urge folks to visit ruins of the ancient Pueblo people in this park before fracking destabilizes the archaelogy
• Pompidou Center - Located in Malaga, Spain, this area has also been transformed from an industrial district to a thing of beauty and culture
• Argentina - If you're looking for a cheap unforgettable vacation, visit Patagonia this year. The currency has been cut in half for US travelers
• Austria - The hills are alive with the sound of music! And there will be plenty to see, do and celebrate around the 50th anniversary of the Sound of Music
• Yellowstone Park - Lots of geothermal activity expected this year, along with the usual breathtaking vistas, flora and fauna
• Washington D.C. - 2015 marks the 150th anniversary of the Civil War and the assassination of President Abraham Lincoln
• Cruise with Cunard - Cunard, a top luxury cruise liner, celebrates its 175th anniversary with special onboard lectures and performances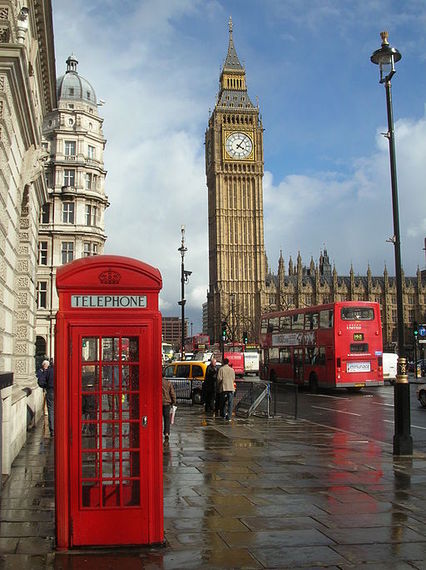 Photo: wiki+spam@eindruckschinderdomain.de (Own work) [CC BY-SA 2.5 (http://creativecommons.org/licenses/by-sa/2.5)], via Wikimedia Commons
• London - Long live the Queen! Queen Elizabeth reigns supreme this year as the longest reigning monarch in history -- and there will be plenty of special events and promotions to celebrate. Oh and the Tube expands operation to 24/7, so you can get around underground with no traffic.
• Vietnam - Dong Van Karst Plateau geo-park for unforgettably spectacular mountain scenery.
Happy Travels!
Chris Lopinto is the president and co-founder of ExpertFlyer.com, a service that helps travelers get out of the "Middle Seat" by providing in-depth flight info and alerts when Awards and Upgrades are available.