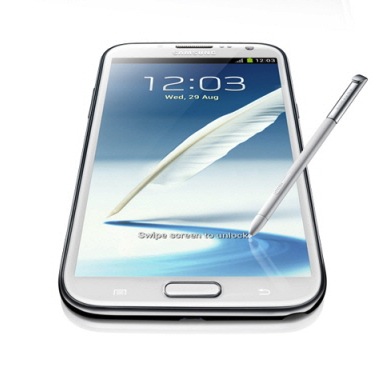 Photo courtesy of Samsung
Bigger is better! That is exactly what Samsung Mobile is all about over the last several years. Ever since the original Samsung Galaxy smartphone was released, their screen sizes have increased. A few years into the growing trend, Samsung out did themselves by debuting the Galaxy SII and Galaxy Note.
They were a big hit at the 2012 International Consumer Electronics Show in Las Vegas, Nevada and then again at the Mobile World Congress in Barcelona, Spain. Each type of smartphone sold millions worldwide. Bloggers and the press didn't know what to call the larger smartphone at first until one of them coined the Galaxy Note a "phablet," which is a hybrid phone and tablet device.
Samsung Mobile knew they had a winning combination with bigger screens and additional capabilities. The formula at that point was to gain even more market share from other Android manufactures and Apple. Enter the Galaxy SIII and Note II.
The Galaxy SIII is slimmer than its predecessor, while improving upon the overall design of the slightly smaller model. The Galaxy Note II however, was given a quad-core processor, upgraded graphics capabilities and a standardized cellular chipset. The standardization of the Note II led to it becoming a huge success in the U.S.

Panoramic photo
Samsung Galaxy Note II for T-Mobile specifications
8MP Backlit rear camera sensor with Auto Focus and LED Flash 1080p HD video
1.9MP front camera
Burst Mode
HDR High Dynamic Range
Voice Activated shutter
1.6 GHz quad-core processor
Samsung "Nature" interface with Android 4.1 Jelly Bean
16GB + 2GB RAM
microSD capable of 64GB
S Pen with Air View
3,100 mAh battery
5.5" Super AMOLED screen
HD Voice
WiFi Calling
NFC Near Field Communication
WiFi Direct
Google Now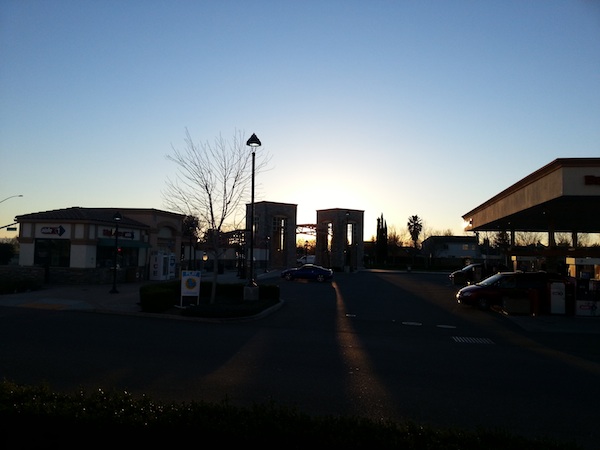 Without HDR photo mode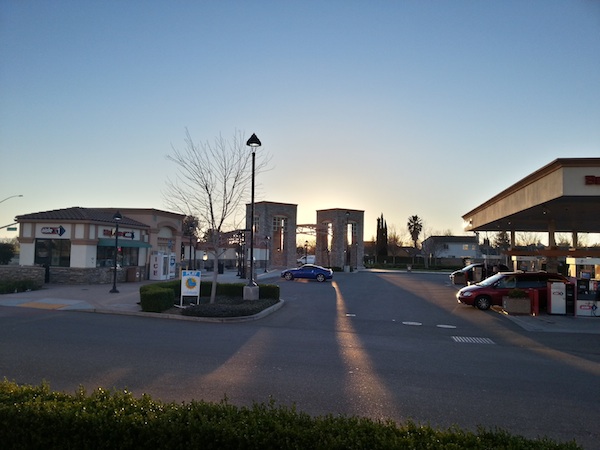 With HDR photo mode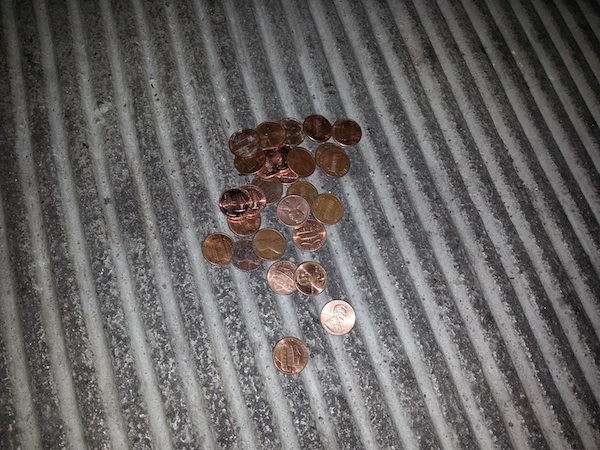 Photo with flash on metallic surfaces at night
US carriers typically request manufacturers to alter internal hardware configurations for various reasons and the result is a product that's less than spectacular. A few reviewers that I know acquired several versions of a smartphone to test, the international and US models. Carriers finally get that US consumers want standardized models across product lines. The Galaxy SIII, Note II and the forthcoming Galaxy SIV are realizations of that consumer demand.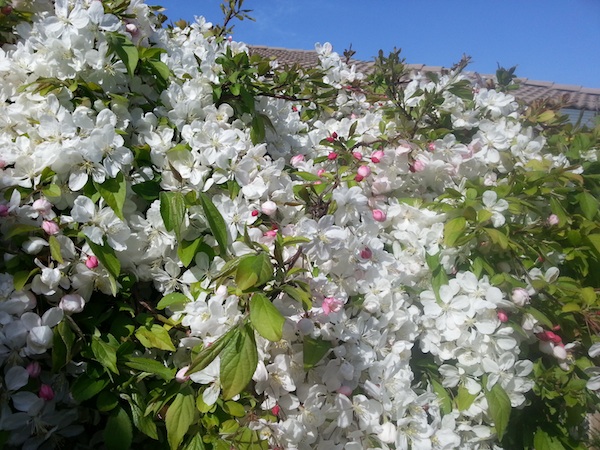 Default photo mode
The synergy between the Samsung Mobile product lines are ushering in a capability by the company to perfect each product before release. That's something that Apple has been doing for some time with the iPhone and iPad. Samsung's larger screens are helping their success with the SIII and Note II to beat Apple in sales.
Fortunately for T-Mobile, the Galaxy Note II that I have been testing for a few months included a standardized LTE or Long Term Evolution chipset. When T-Mobile sent out an over the air update or OTA, the capability was instantly unlocked. Then, the UNcarrier announced on March 26th that LTE had been activated in seven major markets nationwide.
Together, they were the precise moments I had been waiting for to test this smartphone's true capabilities. T-Mobile's newer faster network is a game changer for the cellular carrier.
LTE is a huge deal for networks, manufacturers like Samsung and their users. It turns these marvels of engineering into blazingly fast mobile powerhouses. The speed is so fast, even on the first day of LTE availability, my Galaxy Note II went from a 4Mbps - 21Mbps download and .23Mbps - 3.2Mbps upload to the updated 4G LTE 4.79Mbps - 25.36Mbps download and .53Mbps - 13.41Mbps upload.
The smartphone achieved 21Mbps down only one time during my tests pre LTE upgrade; usual speeds would be closer to 7Mbps and 8Mbps down and about 1.5Mbps up. After the LTE upgrade, the Note II saw 7Mbps+ upload speeds consistently in the Las Vegas area. To put those numbers into perspective, my cable Internet connection at home typically reaches about 22Mbps down and less than 8Mbps up.
That means the thin devices we carry around each day finally bring home and office Internet speeds within reach wherever and whenever. There is a caveat to having super speeds. After performing LTE speed tests for 25 minutes on the Galaxy Note II, I blasted through 1.1 gigabytes of a 2 gigabyte data plan. This is where an unlimited plan would come in handy!
For those of us that stream a lot of music, video, maps for directions and games, plans that typically lasted 30 days before the LTE upgrade could possibly last for a few days at maximum speed. Fortunately, there is a data shaping app and service that can help from a company called Onavo, but what a good percentage of users will need to do is upgrade their data plan to be safe.
Calls before and after the LTE upgrade were clear on both ends during many tests in and out of Las Vegas. There is one spot I travel through often that almost always drops calls. Going under a train bridge surrounded on multiple sides with several feet of concrete and steel, the Galaxy Note II held onto calls with T-Mobile before and after the LTE update.
The small tablet phone performed well when visiting several areas of California over many weeks, including Los Angeles, Sacramento, Napa, Sonoma and Mendocino County. Data speeds and call clarity were above average in all of the areas above except for some parts of Mendocino County and domestic terminals at the Los Angeles Airport.
This smartphone actually kept up with rigorous tests performed over three weeks of constant travel. The Samsung Galaxy Note II Gorilla glass was a total pleasure to touch and definitely an improvement over the Galaxy SII and iPhone 4S. The S pen technology included has so many features; it was a little hard wading through everything initially, but then became intuitive after a few days.
The pen software makes it possible to virtually scroll around web pages by hovering the tip on the edges of the screen. Using apps like Flipbaord with the S pen to flip through news was a favorite experience over anything I've done with other smartphones.
Currently, an LTE enabled Samsung Galaxy Note II on T-Mobile is $199.99 down and $20 for 24 months, on their new plans. T-Mobile's plans have changed since the end of March, so visit their website or a corporate store to learn more and try it out in person.
Video courtesy of Samsung
My recap of the biggest and most attended International Consumer Electronics Show ever, in Las Vegas.
More 2013 CES Videos By 24kMedia.
Disclosure: I received a review unit from Samsung. Opinions expressed here are my own.