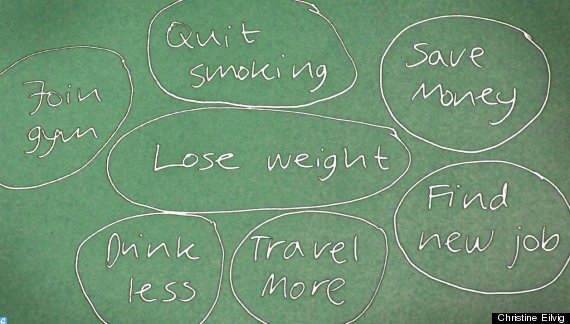 I used to have very long to-do lists. My energy would drop when I looked at them, because they reminded me of all the things I hadn't had time to get done. And because I didn't feel like finishing the things on my list, a heavy feeling quickly spread through my body.
You could easily add a "I should" in front of all my to-do's, which gave me the feeling of losing my freedom. Even my wish list gave me a little stress, because I became aware of all my unmet needs.
One day, I decided to throw all my lists out. I was scared and elated at the same time. Scared to forget all the details of my life, but also sure that if things were important enough I would remember them easily.
I now know that when we are able to live in a nurturing flow, we don't need to procrastinate. We feel inspired and we have a lot of energy to do our part. The many details present themselves and there is a lot of help around us.
In reality we only need one sentence on our to-do list:
"Feel good."
From there, the rest will fall into place. As we change, there's something we need to let go of, and something we need to add. That's it.
When you find yourself procrastinating, look for the underlying "why" behind your wish. Why do you want to be, do or have what you are wanting?
If your "why" isn't strong enough, then leave your wish for a while. Let it go in the confidence that you can always return to it when you feel more ready.
In that moment when your "why" is so crystal-clear that nothing will stop you. Your body is bubbling with eagerness. You don't need a list to remind you of your next steps. And procrastinating on anything would feel like pure torture.
For more by Christine Eilvig, click here.
For more on success and motivation, click here.