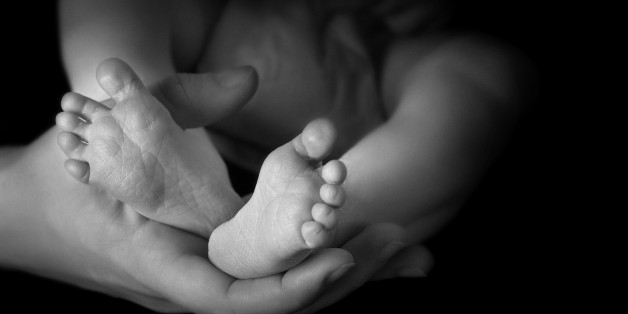 When I was a new mom on maternity leave, I realized that time moves in very special, very complicated ways when babies are involved. To me, every day seemed like a week... or at least four days long:
Day 1: Morning-This is the day that happens from the time everyone wakes up, eats breakfast, plays and does all the other morning routine stuff until nap time.
Day 2: Afternoon-Nap is like having a second nighttime, so this is like having a second morning. Basically, repeat everything above frantically until dinner. This has the potential to be great if you can nap too, but not so great if you're not a morning person.
Day 3: Evening-This encapsulates dinnertime and bedtime craziness. At the end of this day, the kids are in bed and the grownups wish they were, too.

Day 4: Grown Up Time-With the babies all snuggly warm and dreaming, it's time for the grown-ups to clean, get things ready for the next day and spend a few minutes of time together before falling asleep themselves.
In case it wasn't clear from that description, these days can be painfully long. I have no solutions or explanations for this, just observations and a little friendly advice from a mommy who's been there: Moms, be kind to yourself and patient with your kids on these extra long days. And partners, please don't be late! Even though you only left the house a few hours ago, everyone at home has been waiting for you for days and days.
Christine Marion-Jolicoeur helps busy moms find easy ways to bring joy into their parenting and everyday life so they can raise healthy, connected kids. She's an Amazon #1 bestselling author, published in Huffington Post and elephant journal and creator of the Joyful Parenting ecourse. Download your free gifts at ChristineMJ.com/freegift