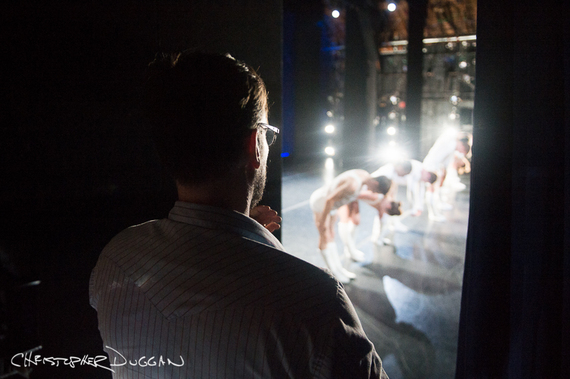 This summer at Jacob's Pillow marked Trey McIntyre Project's last performances as a professional dance company before Trey moves on to other projects. I've photographed the dance company before, and I've always loved Trey's choreography.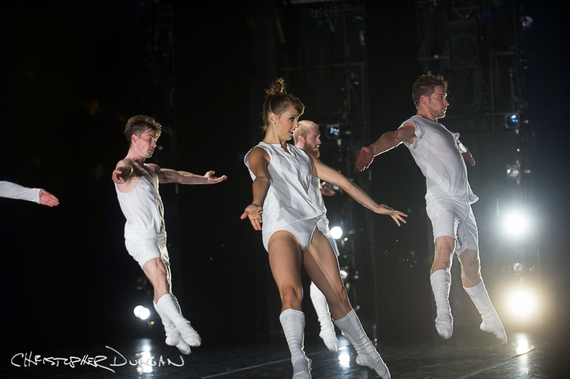 It just seemed like a very special week, so I thought it'd be great to spend extra time with the company making pictures. I photographed the company in dress rehearsal as I usually do, but I also photographed one performance from backstage and I made portraits with four of the dancers around the Pillow grounds and on my family's trampoline.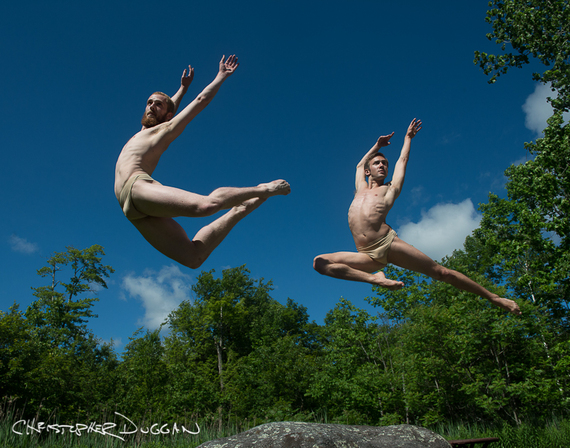 Brett Perry and Benjamin Behrends
Each of these four dancers, Benjamin Behrends, Chanel Da Silva, Amber Mayberry and Brett Perry, really gave me time to explore with them. The nature of a dancer's schedule is that they just don't usually have a lot of time to spare. So I approach a portrait with an idea that we try to execute and we may be able to try one other thing after that, but then the dancer needs to go.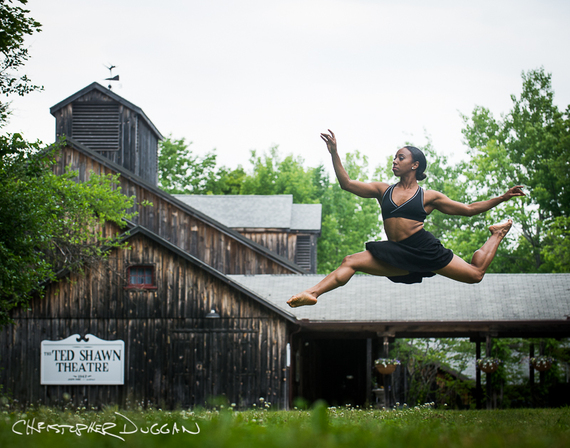 Chanel Da Silva
Chanel and I had two hours together and there were several photos we tried that are not featured here, because we were able to explore more and figure out the best portraits. The same with Amber Mayberry below -- she gave me a nice amount of time to have a relaxed approach and create something together.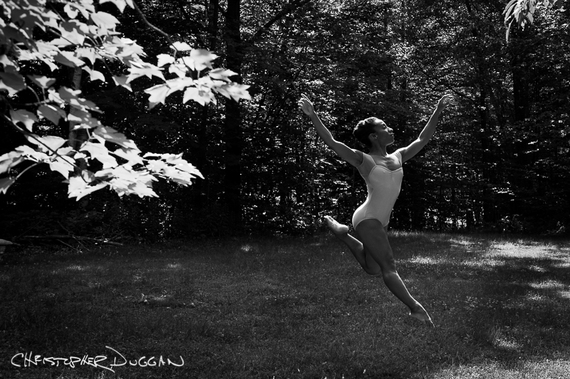 Amber Mayberry
To be able to create something together is special. We're both artists, and we want to make something beautiful. I was able to do that with all of them, because they were so generous with their time and excited to work together. When they had their final performance that Sunday afternoon, I snuck in to the Ted Shawn Theatre at the very end to capture their final bows. I wanted them to have this moment forever.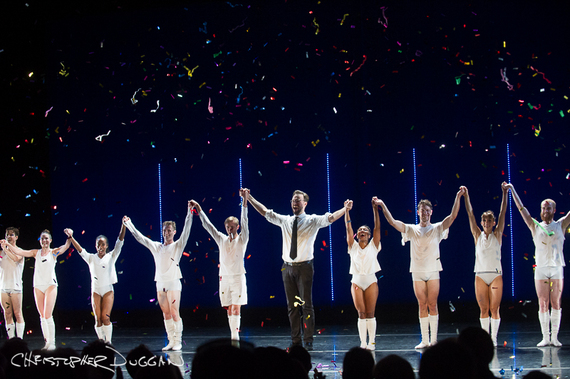 This post originally appeared on 4dancers.org