20% of youth have been bullied over the past 12 months, nearly 16% have considered suicide, 1 in 4 high-schoolers drop out nationwide, many other youth struggle with chemical dependency, behavioral problems, anger management, ADHD and other issues -- abuse, abandonment, neglect and more.
That's why McCrossan Boys Ranch is here to help. Tucked away in a charming ranch setting on the outskirts of Sioux Falls, South Dakota. McCrossan's is a place where many boys have found "New Hope for a Better Life." Founded in 1955, McCrossan Boys Ranch serves boys ages 9-20 from primarily the upper Midwest but also the entire nation. The Ranch offers an on-site school, therapy and counseling programs and an opportunity to be a part of our equine therapy services. Working with horses has truly helped changed the lives of many boys. It is an amazing thing to see how a boy can connect with a horse and then turn that into positive relationships with those around him.
At the Ranch, each boy has a story. Each boy has their own program. Each boy gets the help they need. Over the years, I have seen the stories of so many boys. Just recently we took in a boy who was just 18 years old and in need of a liver transplant from alcohol abuse. At the Ranch, he is working on becoming sober so he can get on the transplant list and live a normal life once again. Another boy came to us recently because he had skipped a lot of school and had been getting in trouble. He is two years behind where he should be academically. With the McCrossan credit recovery program, we will get him on the right track and caught up to the proper grade level. Another boy was placed at McCrossan's because he was being raised by a mother who was addicted to prescription painkillers and was driving under the influence. This boy is at the Ranch so he can heal and hopefully be a part of a healthy upbringing one day.
Funding programs to help change our youth and give them hope is always a priority. #GivingTuesday is an awesome opportunity for donors to stand together and make a major difference in the life of a boy at McCrossan's. Your donations on #GivingTuesday will help us continue to provide life changing services to youth in need of our help.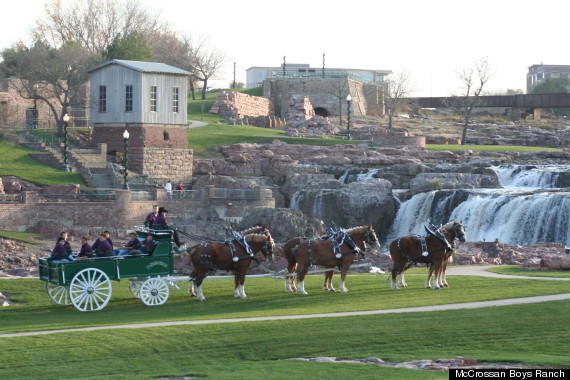 This post is part of a series produced by The Huffington Post in celebration of #GivingTuesday, which will take place this year (2013) on December 3. The idea behind #GivingTuesday is to kickoff the holiday-giving season, in the same way that Black Friday and Cyber Monday kickoff the holiday-shopping season. We'll feature at least one post from a #GivingTuesday partner every weekday in November. To see all the posts in the series, click here; follow the conversation via #GivingTuesday and learn more here.
And if you'd like to share your own #GivingTuesday story, please send us your 500-850-word post to impactblogs@huffingtonpost.com.