Audrey is a mother of two young boys. She's 32 and works in a government department. Our lives have a lot in common -- family, work, friends. But in Tanzania, where she lives, being a mother comes with a whole different set of problems.
Audrey's greatest fear is to be pregnant or see her friends and loved ones pregnant. She almost died while delivering one of her children. She lacks faith in the quality of medical assistance and access to care and still shivers when she thinks about that time. The odds are against mothers in her country. An estimated 13,000 women die from pregnancy and delivery related complications each year, most from a lack of proper obstetric care.
I asked Audrey what she wanted the women in America to know about her and her friends.
"Women here are suffering. My top concern as a mother is losing innocent babies and so many mothers are dying in childbirth. I would love to change this, to make sure that when a woman is pregnant, she can feel sure she and her baby will be safe and sound."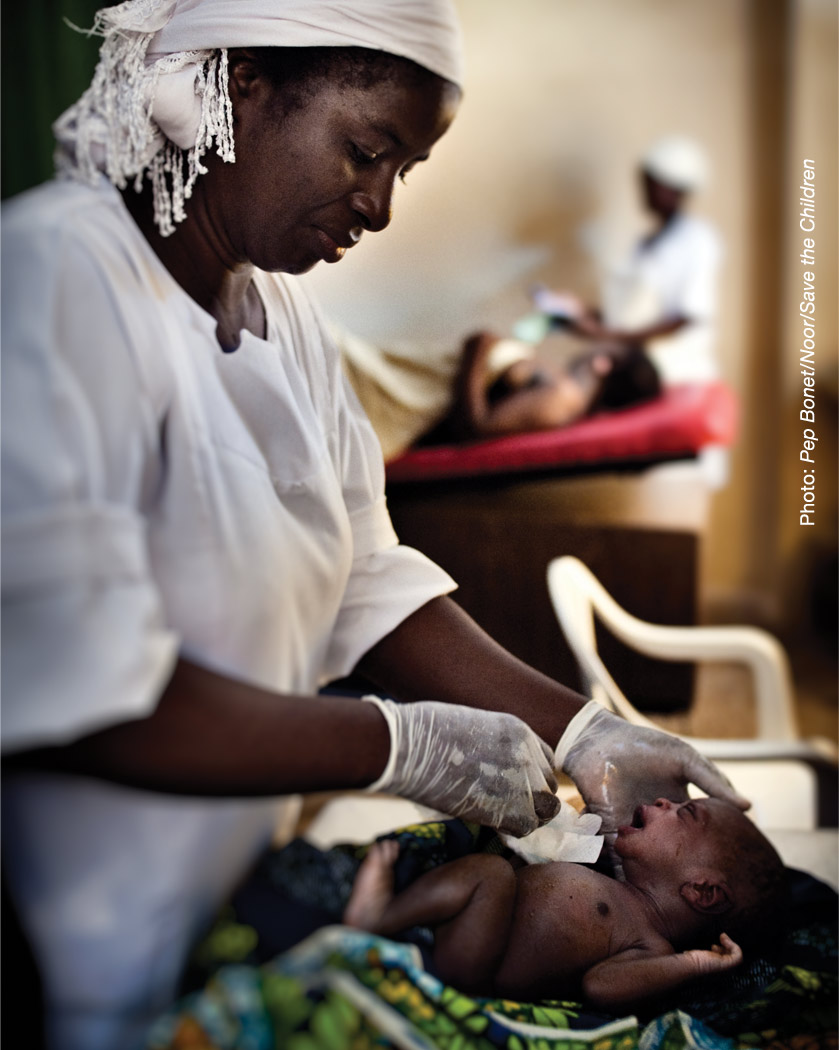 Photo by Pep Bonet/NOOR/Save the Children
Audrey invited us to come to Tanzania. When we see and touch and feel what women in developing countries experience, we are more sensitive to the issues. She worries that hearing and reading and watching on a screen is not enough to move us to act -- that we need that physical and emotional witness.
Audrey also worries about her children's health, and about babies dying before their time. Her concern in not misplaced. Born Too Soon: The Global Action Report on Preterm Birth, which provides the first-ever national, regional and global estimates of preterm birth was launched on May 2nd. Of the 15 million babies born prematurely, over 1 million die each year, making premature birth now the second leading cause of death globally for children under five, after pneumonia. Perhaps even more disconcerting, preterm birth is on the rise in most countries.
We are not all able to get on a plane and visit with Audrey and her friends in Tanzania. However, there is so much we can do from here. And there are real solutions. Education, training, better equipment and facilities are all factors. So is will power. And being heard. Audrey is raising her voice and calling us into action. She is not a victim. She is a sister.
From sharing issues on our blogs and through social media, donating as much as we can afford and a bit more, writing letters to influencers and policy makers, there is so much we can do.
Join the Million Moms Challenge to take action for moms and babies everywhere. Visit the Million Moms Challenge website www.MillionMomsChallenge.org to see all the things you can do right now. Our donations page takes you to a variety of maternal and child health projects you can support immediately. And you can learn more about Born Too Soon at www.everywomaneverychild.org/borntoosoon.
Audrey and her friends are fighting this battle every day. Let's take a few minutes today to join them.