The STIHL Tour des Trees has wrapped up, and all I can say is, "WOW!" Our final day was spent strolling into Toronto, Ontario on the Waterfront Trail from Oshawa. The night before, we celebrated another exhausting, exhilarating and excellent journey on our bikes, with our friends, for the TREES. Some of us flew, some just made do and in the end, we made it! Nothing but smiles radiated through our final banquet--everyone so grateful to be a part of such a great adventure.
Two notable stories must be told:
One of our 10-year Tour veterans spoke at length during dinner, 80-year old Al Gilens. Al rode his first Tour at age 70 because, as he stated, "I wanted to do something special." On that first Tour he and his wife Gwen found their favorite ice cream shop in Ottawa. They were headed there again upon completion of this event for three days of ice cream. My kind of people.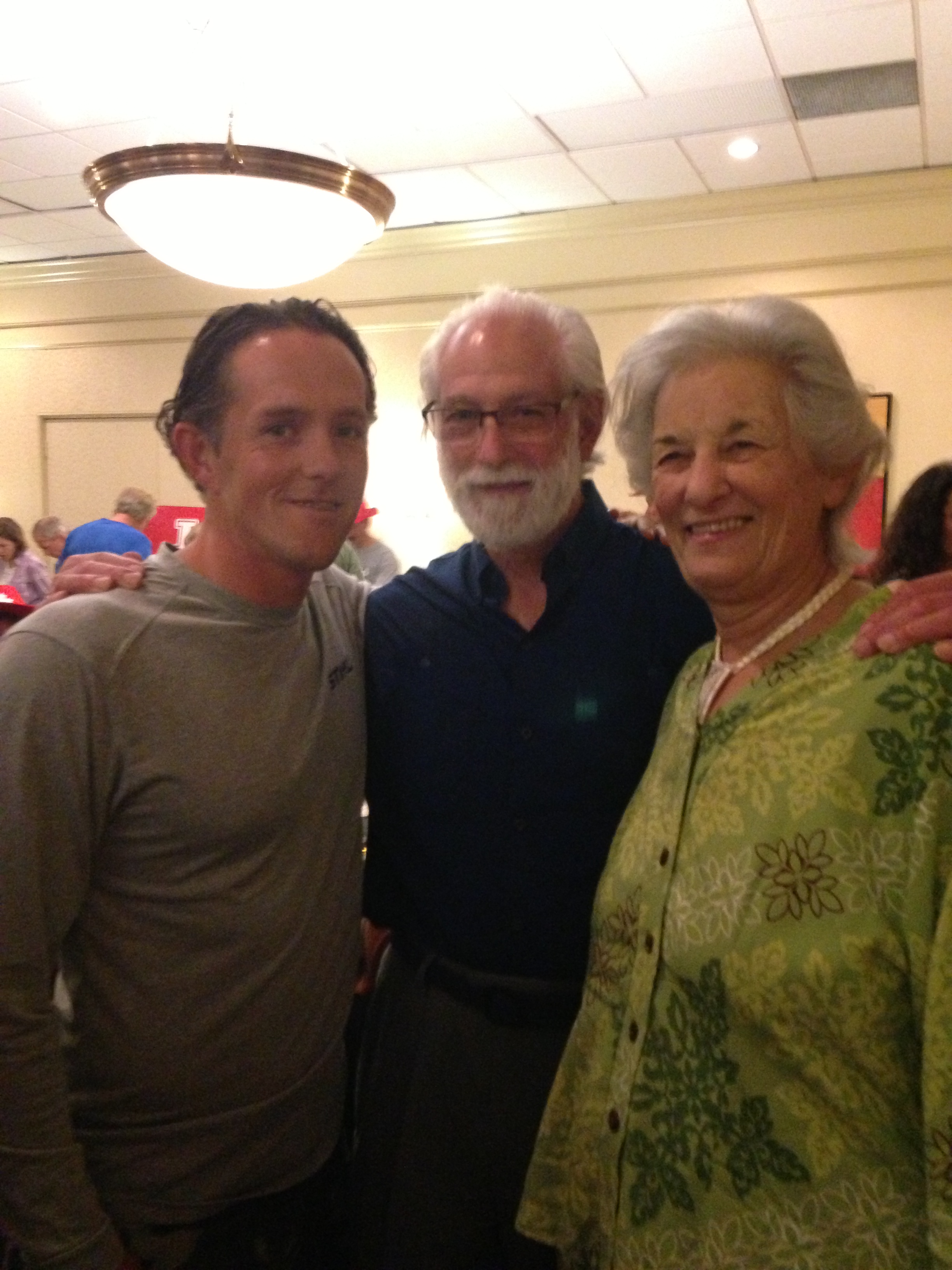 The second is the story of one of this year's Tour organizers and the park supervisor for Toronto Island, Warren Hoselton.
This was Warren's 11th Tour, and he always dreamed that his biological family, especially his mother and father, would have a chance to meet his tree family. His dream of having the Tour ride through his hometown of Colborne, Ontario did come true. Unfortunately, his dad was not there to see it, but I'm sure he was present when, in true STIHL Tour des Trees fashion, a tree was dedicated in his honor at Victoria Square by the STIHL Tour des Trees and Warren's family. At lunch that day, Warren's mother, uncle and aunt were greeted by every Tour rider. Their faces lit up as I introduced myself and told them where I was from, making me feel like an instant part of the family. It was easy to see where Warren gets his great disposition.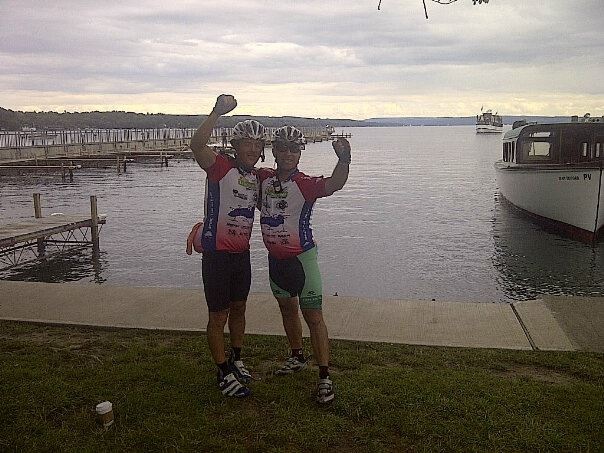 Moments like these were not rare on this year's tour. Just like when we rode into Oshawa, Ontario and were greeted by Steve Whitbread's entire family. Steve is the city arborist for the City of Oshawa. His children had made large signs welcoming us all. He struggled to hold back his emotions as his family greeted him and his daughter gave him a big hug.
What's really mind-blowing is if you had a chance to talk with anyone involved with the Tour, you would find amazing story after amazing story like this. These are truly extraordinary people who I am grateful to know.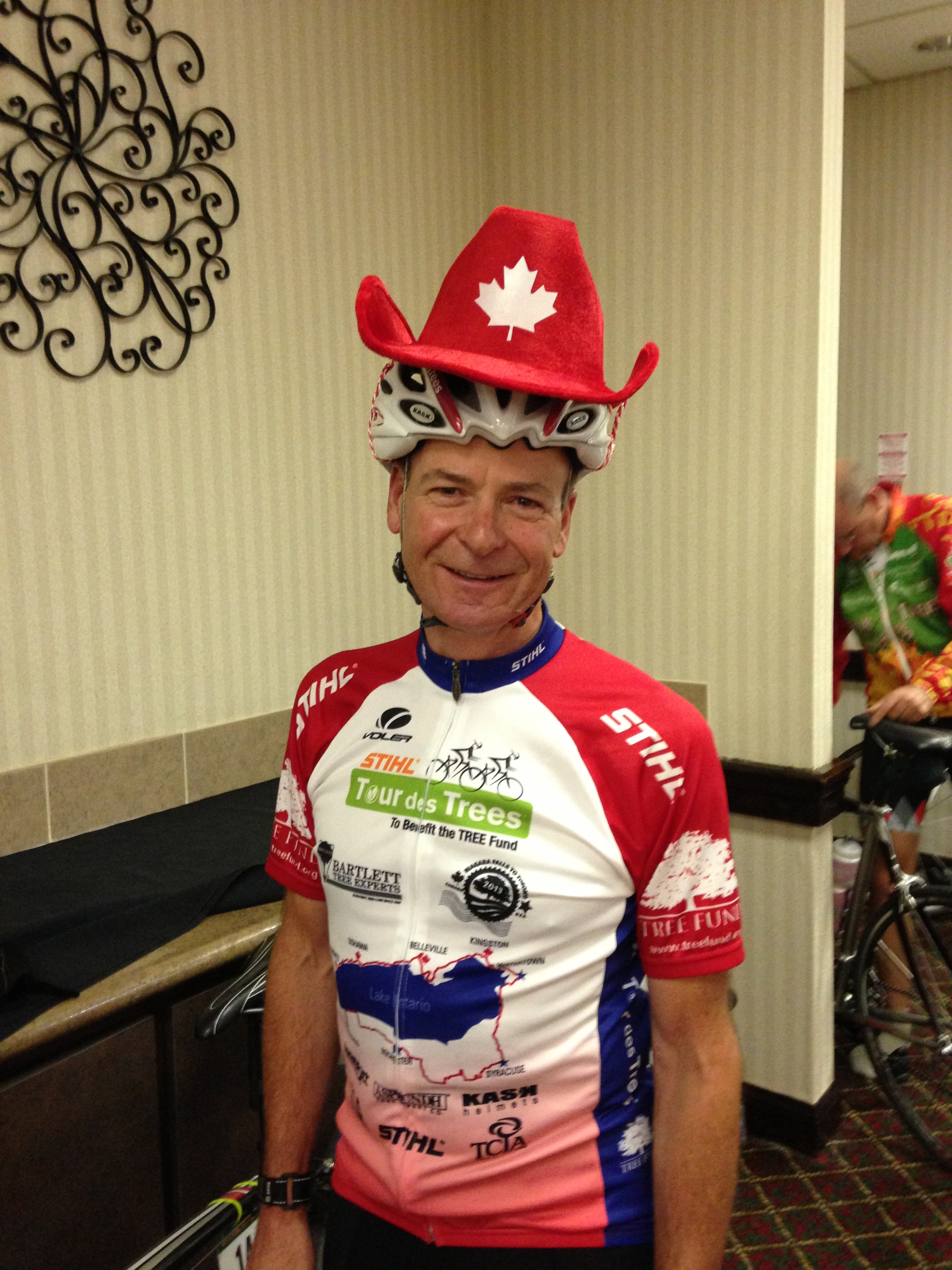 It would have been easy for me to write about the beautiful towns we rode through, the rolling, flowing roads we traversed, the wonderful food we ingested or the blistering pace at which we rode, but for me this year, the Tour was and is about people. We rode hard and helped raise money for tree research and the TREE Fund, but in-between we got to know each other a little better and let the worlds we left slip away. We got to reconnect with nature and people who are passionate about nature and who feel a tremendous responsibility for our forests, urban and rural. We got to experience something that I struggle to describe with words.
I would be remiss if I did not thank all of the support crew, mechanics, volunteers and Tour organizers for making it easy for me to ride my bike 585 miles. Paul Wood of Black Bear Adventures did an amazing job with all the logistics involved with pulling off two border crossings and three ferries. He actually made it look effortless, and we are all thankful for that. And I want to thank all of my fellow Tour riders for the inspiration you give.
RIDE HARD!