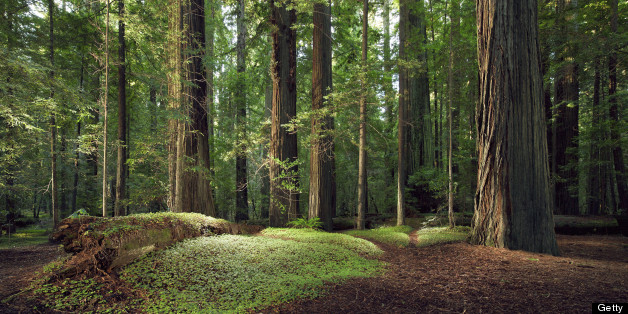 Recently, a coalition of action-orientated, Chicago-based urban greening organizations formed the Chicago ArborCorps to better facilitate and coordinate hyper-local, community 'pitch-in events'. The key idea behind this new initiative is that volunteers do basic tree care and maintenance, as well as other greening activities in public parks and community gardens throughout Chicago. In a nutshell, we want to make it a great, fun experience for people to work together to improve our local neighborhoods. Coalition partners include AddATree that helps to fund urban trees for healthy, livable cities, Delta Emerging Leaders an auxiliary board of the Delta Institute, WeFarm America an local urban farming organization, The Nature Conservancy, a land and water conservation organization, and tree care specialists, SavATree. We are currently raising funds as one of the Seed Chicago projects and we invite you to support our Kickstarter project "Giving You the Tools to Green Your Neighborhood".
We were reminded of why we need to collectively pool our resources to care for our trees, when we read an article in The Dirt recently with the very attention-grabbing title Trees Are a Matter of Life and Death. The article reported on a recent conference address by Dr. William Sullivan, a professor of landscape architecture at UIC. His basic argument was that research, based in real data, is now clearly demonstrating that exposure to trees brings people together, reduces crime, and lowers stress. Dr. Sullivan spoke on how trees boost socialization as supported by extensive research conducted in Chicago Housing Authority housing complexes. He also noted that the presence of trees in cities enhances our health in the moment and moreover, promotes health across our entire lifespans. The article reports him then saying that "trees are even a matter of life and death -- their presence is a predictor of death rates for many."
When we first started AddATree, our primary focus was on the environmental services that trees provide in cities, such as cleaning the soil and air, shading and cooling, stormwater management, the production of oxygen (no small thing) and the vital role that trees play as carbon sinks. We were also concerned about declining public budgets across the country to plant new trees, particularly in the face of increased pests and disease and a changing climate. Specifically, here in Chicago, we are staring into the abyss of the Emerald Ash Borer. This Asian stowaway is decimating our ash trees, which make up approximately 19 percent of our canopy cover -- that's a fifth of all our trees -- so much so that Chicagoland is poised to lose upwards of a million trees within the next five years. It would be one thing to lose all those related environmental services but it's quite another thing, as the AddATree team has come to realize, when the social and psychological benefits of trees may even eclipse their ecological benefits. Anybody who knows even a little about trees knows that at some level that simply being around them, particularly in our fast paced cities, just feels good. That trees have a profound calming effect is also behind the centuries old Japanese shinrin-yoku, or forest bathing, which extols the virtues of simple strolling in forests as a form of natural therapy. An article in The Atlantic How Nature Resets our Minds and Bodies also talks about how trees act as a filter in our hardscape over-stimulated cities allowing our minds some critical rest time. Moreover, a recent U.S. Forest Service study found that in neighborhoods hit hard by the Emerald Ash Borer, researchers noticed a stark rise in human mortality from cardiovascular and lower respiratory disease.
So during a time of declining public budgets, we need a grassroots movement of volunteers even more to ensure that we have green spaces and community gardens to be the bedrock of healthy urban neighborhoods. Trees give us so much. Many of you will recall the childhood classic The Giving Tree. We invite you to consider giving back to them and supporting our new initiative the Chicago ArborCorps.
Chicago ArborCorps is a part of Seed Chicago, the city's collaboration with Kickstarter to fund impactful small business and community development projects throughout Chicago's neighborhoods.