Late October brings an interesting addition to stands heaped with orange squash and red apples at the Farmer's markets of New York: a strange green fruit, seemingly under-ripened, knobby and oddly leathery, with just the faintest, unidentifiable scent of sweetness. Few farmers carry this elusive fruit. Finding one is an annual mission of mine.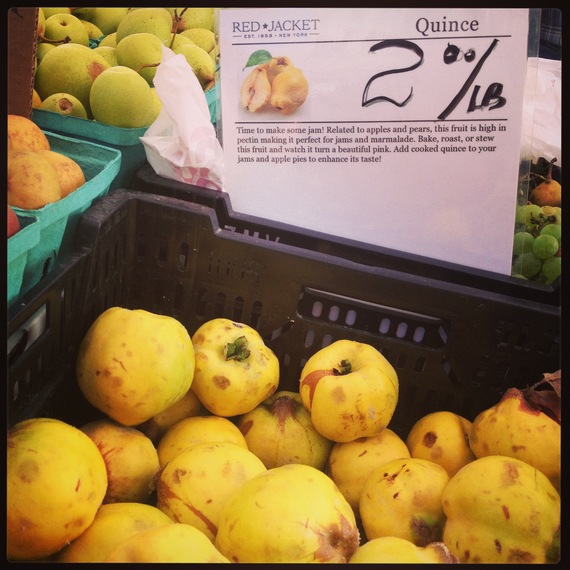 The fruit is quince, or membrillo, as we call it in the kitchen of my Argentinean abuelita: a green apple doppelgänger whose deliciousness has, sadly, long gone unsung in North American cooking.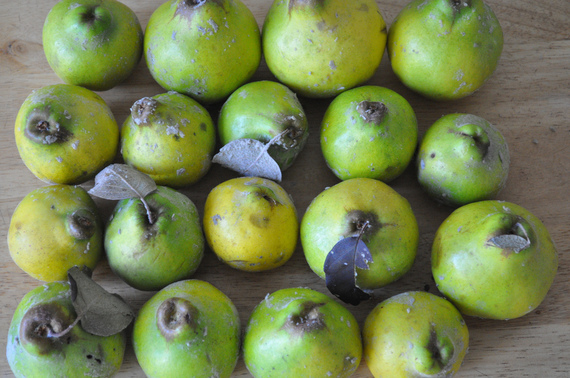 True, it's a somewhat foreboding fruit when raw, but what its hard exterior doesn't tell you is that with a little time and a little sugar (and a splash of wine!) the otherwise unpalatable flesh gives way and becomes a succulent, Malbec-red dulce de membrillo, or quince paste. The result is firmly in the fall fruit frame - think apples and pears - but with a tantalizing hint of something tropical, something exotic, its hard-to-place sweetness alluringly romantic.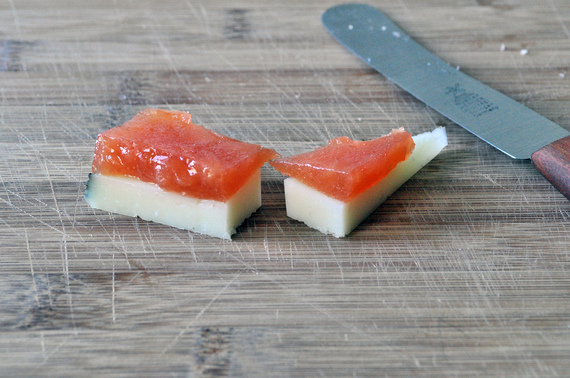 Quince paste has graced my Argentinean table and those our Spanish friends for ages: served with a slice of manchego or something sharp, like cheddar, spread on toast, layered into pasta frolla. Shall it grace yours? Here's our old family recipe, from my Abuelita, to you.