For me, summer in New York is synonymous with burning pavement, the squeal of neighbors splashing in open fire hydrants and, more than anything, the ice cream truck. How could it not be? Whether it's the quintessential truck of our childhoods, with its canned music and its bright colors, or the new fleet of sophisticated trucks with their artisan flavors and whimsical decor, they are everywhere, on almost ever street corner, in your ear, in your head. It's not summer until I hear my first, impossibly chirpy, "hello!"
Despite the plethora of ice cream-buying options in the city, I often default to making it at home. It's easy, once you master the custard, and a simple but effective freezer bowl ice cream maker won't run you more than the cost of ten fancy pints of the store bought stuff. There's nothing quite as delicious as freshly churned homemade ice cream -- straight from the bowl! -- and it never fails to impress guests!
And so, as we come upon July and the height of New York summer, here are three flavors that capture its essence:
Classic mint chip, which comes alive with the use of fresh mint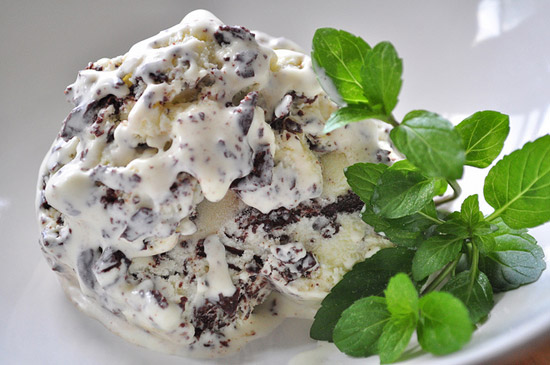 Honey lavender, fragrant and tasting of terroir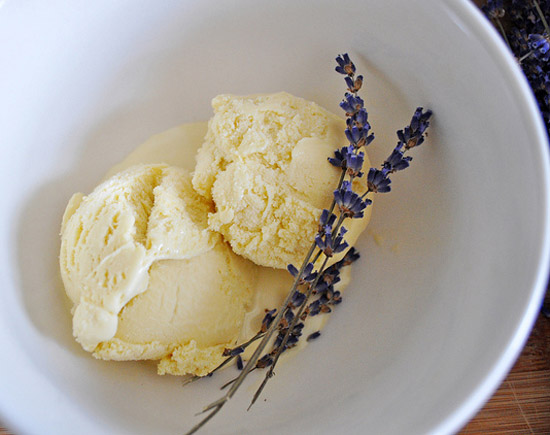 Sweet corn, unusual, yes, but surprisingly delicious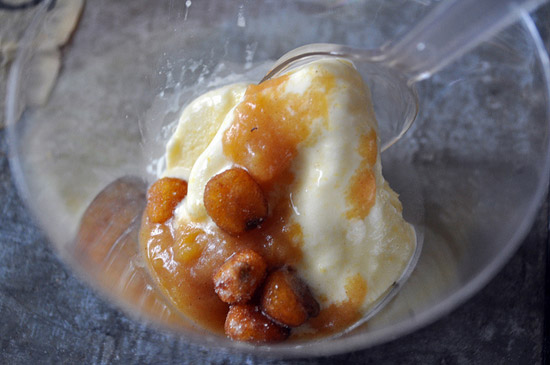 And two more to take your mind away from the sweltering concrete jungle that is New York, to real jungles in far away places:
Pandan coconut (you can pick up pandan leaves and frozen coconut milk -- far superior to the canned stuff -- at Bangkok Center Grocery)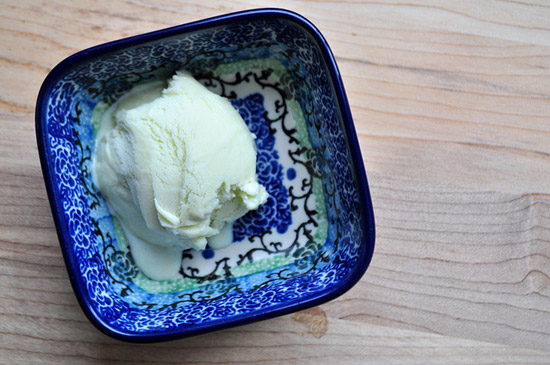 Black sesame, brightened with orange zest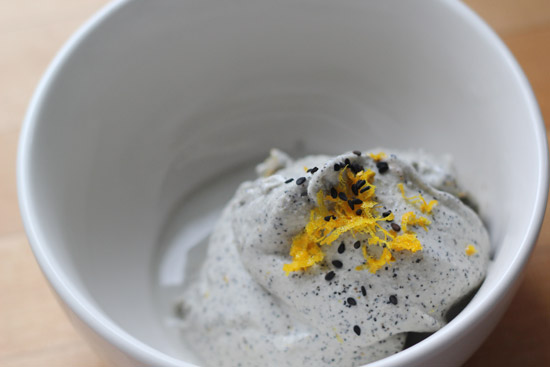 And, if just the thought of slowly stirring a thickening egg custard on the stove makes you sweat, make a lemon sorbet, or popsicles!