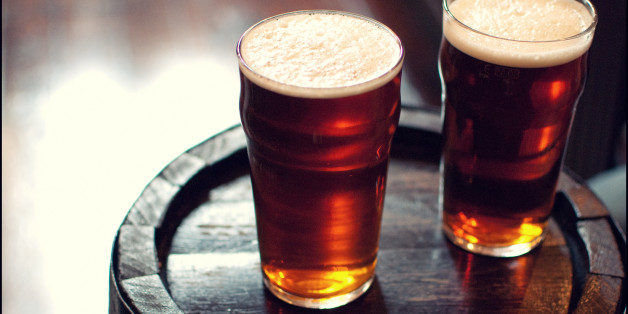 El Chapultepec looks out of place. It's the only facade not polished and gleaming with brass and mahogany like most of the other places on Market Street in LoDo. It's also one of the only places that doesn't belong to a chain or corporation.
This is a bar like they used to make bars, and who knows how long it's going to be around. We advise you get here while you can.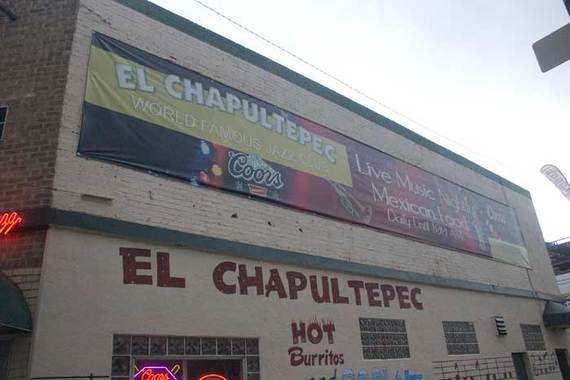 Opened in 1933, after the repeal of prohibition, El Chapultepec (or, the Pec as locals call it) started life as a Mexican Cantina. It served (and still serves) traditional Mexican fare, like tamales, burritos and the like, and they've also served cold beer and drinks since they first opened (they have the oldest original Coors account in the state).
But what really changed the place was the day the founder's son-in-law, Jerry Krantz, took it over.
Jerry was a fan of jazz and began introducing jazz into the music repertoire shortly after taking the reins. Instead of the typical Mexican-inspired live music that constantly played in the small saloon, Jerry began booking the occasional piano players and jazz ensembles.
And such was life for years. El Chapultepec became known as a local live jazz venue, and the bar became a popular spot for after-hour drinks and entertainment.
Jerry never charged a cover. You could come at any time and simply sit and listen to good music. You didn't even have to buy anything.
This was why Jack Kerouac and his crew spent so much time here in 1952. According to Jerry, they'd get high out in the parking lot and then slump in a booth (first one to your right when you enter) and listen to jazz. They didn't have to buy drinks to sit and listen -- Jerry tolerated them for free.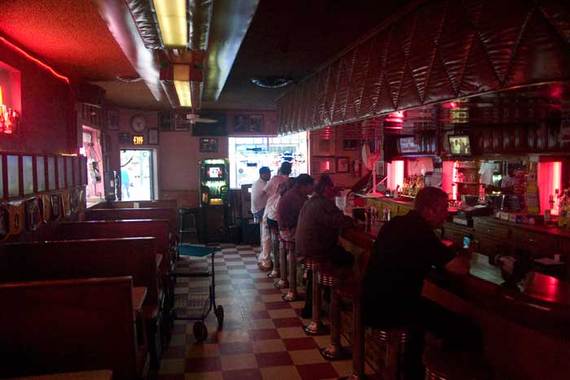 Then things started changing for El Chapultepec and for Jerry. After finding out that jazz clarinet great Buddy Defranco was playing at the University of Denver, Jerry decided on a whim to invite him over for a session. To Jerry's surprise he agreed. Somehow word got out, and as jazz musicians booked the University's stage to play, they'd also stop off at the Pec to play a set or two.
By the time the 1970s were in full, swing Jerry was lining the walls of his joint with pictures of famous musicians who'd stepped onto his tiny (really tiny) stage.
Count Basie, Doc Severinsen, Wynton Marsalis, Branford Marsalis -- they've all played here. So, too, has Bill Clinton (his impromptu gig occurred after a brief news conference at the Denver airport while running for President in 1991). Even the Chairman of the Board, Frank Sinatra, shared a wild evening with Jerry and his friends.
But it's not so much who played here; it's why they played here.
The place is unapologetic. It is a bar. It is awash in pink neon (inside and out) with a low, dining-room style bar and chrome stools. There's linoleum on the floor, walls lined with black and white pictures, a warped pool table and, of course, Mexican food.
If it weren't for the jazz pedigree, we'd call the place a dive.
And then there was Jerry.
When he took the place over, he really had no aspirations for El Chapultepec other than to run it and keep the peace. The jazz was a response to being there all that damned time -- he figured he should hear the music he liked.
But that's only half of what he was known for. To say Jerry was hard-nosed is to put it mildly. Jerry kicked ass -- literally. He was, as he reminded us, the only person there most of the time. He was the bartender and the bouncer. And bounce he did.
During our long conversation, Jerry relayed the story of the time a judge warned him about whacking ne'er-do-well's upside the head with a baseball bat.
"If you hit one more person with a bat," the judge threatened, "I'm putting YOU in jail for a year!"
"Why," we asked, "did you find it necessary to hit people upside the head with a baseball bat (or q-ball or what have you)?"
Jerry took a drag of his cigarette and calmly said, "You have to get their undivided attention before you can talk to them."
That was Jerry. That was the man who tossed U2 out of his bar because one of their female entourage was underage. That was the man that had an open invitation to the Coors' personal VIP suite at Coors Stadium across the street. He built El Chapultepec.
Sadly, Jerry passed away in 2012. His children, who grew up in the bar watching their father build the legacy they inherited, have smoothly taken over the reins of ownership (though with a couple of changes).
To compete with the surrounding, corporate places, they've added other types of music. And they've finally initiated a (very low) cover-charge to keep out those who only want to step in to use the restroom while partying in the surrounding, generic places.
But other than that, without the beloved, hard-nosed Jerry, the place remains one of the best bars we've enjoyed in our travels. Here there's history, legacy and character. No place in the surrounding blocks has that. This is the place you should drink at in LoDo.
El Chapultepec is a rare find. Be sure you find it the next time you visit Denver.
Where
El Chapultepec, 1962 Market St, Denver, CO 80202, (303) 295-9126. Monday-Sunday, 11:00am-2:00am.