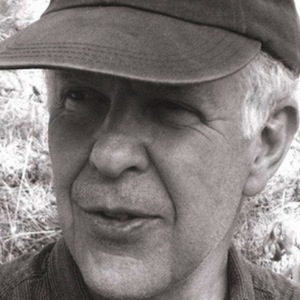 Parker J. Palmer is an educator, activist and Founder of Center for Courage and Renewal. He's the author of Let Your Life Speak and Healing the Heart of Democracy. Follow him on Facebook.
What can light up your creativity/inspiration instantly?
PP: Talking with anyone who has a heart that's open and a mind that's alive, someone who loves good questions at least as much as good answers! That and spending solitary time in a place of natural beauty.
What's one good question you ask a lot?
PP: I used to ask, "What do I want to let go of and what do I want to hang onto?" But the second half of that question has morphed into something less possessive and more generous: "What do I want to let go of and what do I want to give myself to?"
If now is a good time, what would you let go of?
PP: My compulsion toward overwork. I love my work, but I love other things, too--such as walking in the woods, reading a good book, talking with my friends. I need to give more of myself to my other loves.
If you could experience for a day the life of one other person, whom would that be?
PP: As a writer of nonfiction, I'm in awe of people who write great fiction. How do they create characters and whole worlds that seem so real? I treasure the novels of Wendell Berry, I'd love to spend a day living inside his head and heart, learning whatever I could.
What do you know to be true?
PP: That generosity always returns to the giver; that gratitude for life transforms everything, even when life is hard; and that how we live our lives makes a difference for better or for worse--so we need to pay attention!