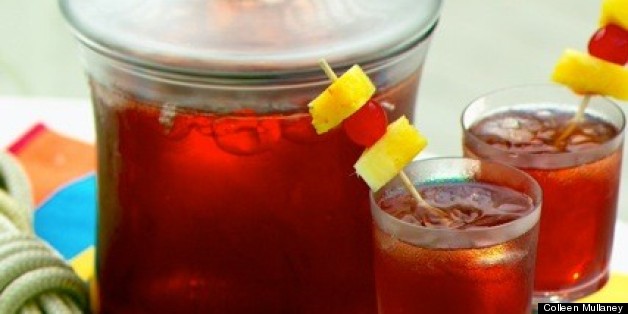 July 4th = friends + family + food = need for big batch cocktails!
Pitcher cocktails are not only economical because you're mixing up one cocktail instead of many, but it also frees you up as the host, so you can enjoy the festivities! Whip up a batch of one or all, kick back, and enjoy your 4th of July!
Independence Punch
Serves 8
Refreshing and festive, this cocktail makes a delightful poolside libation station.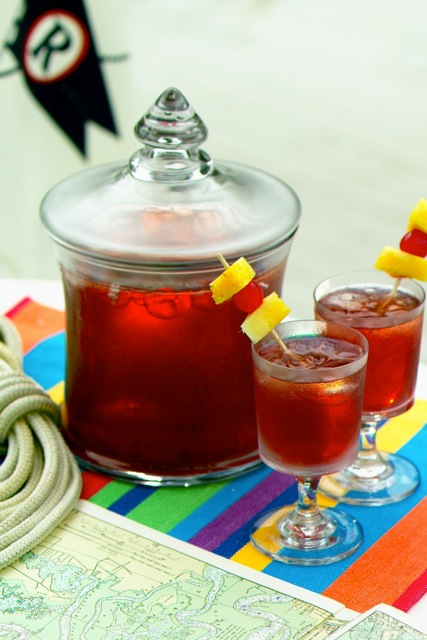 1 bottle Brugal Extra Dry Rum
12 oz. Pomegranate juice
4 oz. Freshly squeezed lime juice
1 quart Fresh strawberries
1 Bunch fresh mint leaves, washed and dried
Seltzer to top
In a large pitcher, muddle strawberries and mint with lime juice. Pour in rum, add crushed ice and stir. Pour into ice filled glasses and garnish with mint sprigs and strawberries.
The Sparkler
Serves 8
There's nothing like a fizzy cocktail to get you and your guests in a festive mood! Perfect for watching the fireworks!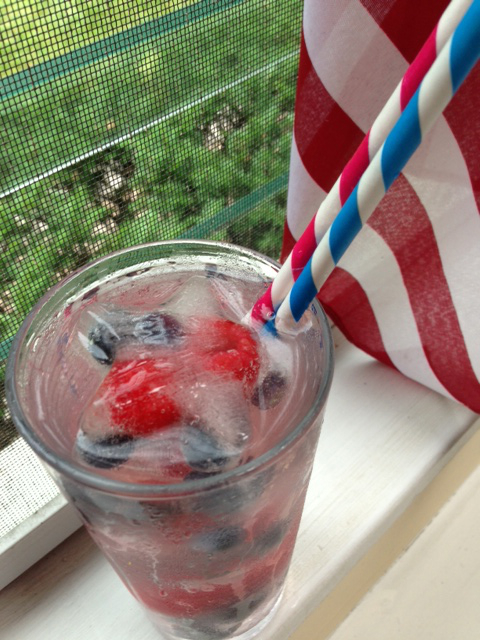 2 bottles (750ml) Sauza Sparkling Margarita
4 oz. Grand Marnier
4 oz. Pineapple juice
2 oz. Freshly squeezed lime juice
Star shaped fruit filled ice stars for garnish
In a large pitcher with three cups ice, mix lime and pineapple juices, Grand Marnier, and Sauza Sparkling Margarita. Top with 4 oz. Sauza Silver tequila if desired, and serve.
Red Cherry Jubilee
Serves 10
Who needs pie when you can whip up this delectable cocktail, tangy and sweet, it's a great warm weather treat!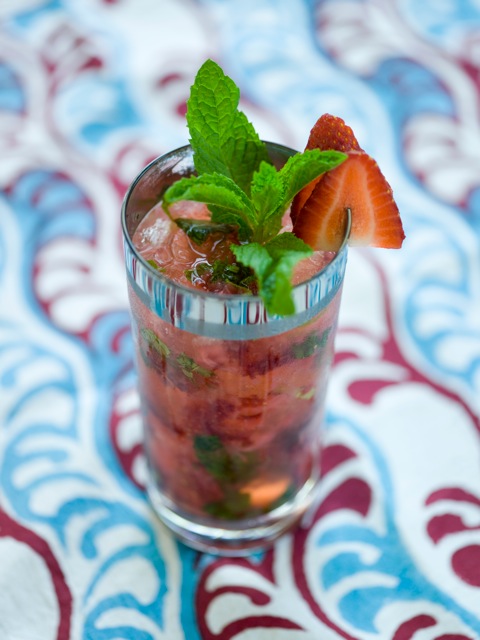 1 bottle Skinnygirl White Cherry Vodka
8 oz. Luxardo Cherry "Sangue Morlacco" Liqueur
2 oz. Simple Syrup
2 oz. Freshly squeezed lemon juice
24 oz. Lemon seltzer
Fresh berries and mint sprigs for garnish if desired
In a large pitcher or drinks dispenser filled half way with ice, pour in vodka, cherry liqueur, simple syrup, and lemon juice. Mix well, pour in lemon seltzer, stir gently and serve.