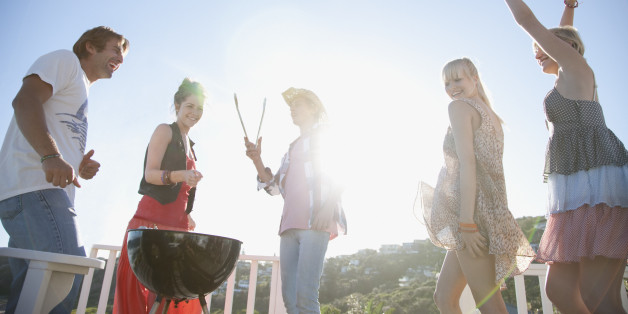 It's Memorial Day Weekend!
Summer's official start date! Time for a little fun in the sun, whether its in the backyard or at the beach! To get the party started, I have assembled a cocktail menu worthy of a hometown parade complete with sparklers for a red, white, and wow holiday!
Tropical Twist
This delightfully sweet and sour mix of pineapple and rum, with the light coconut water makes for a tropical result; all you need is the palm tree!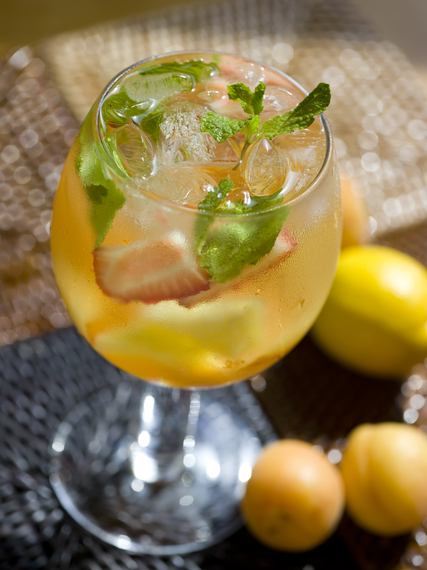 Serves 4
8 oz. Cruzan coconut rum
2 oz. Cruzan aged light rum
10. oz. coconut water
8 oz. pineapple juice
Fresh pineapple for garnish
In a large glass or cocktail shaker filled halfway with ice, mix all of the ingredients. Shake well, pour into ice filled glasses, garnish with pineapple chunk and serve.
Watermelon Crush
Featuring summer's favorite fruit, this cocktail is a refreshing crowd pleaser, make a batch-full and invite your friends over.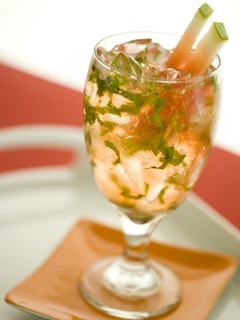 Serves 4
8 oz. Patron silver tequila
4 oz. Grand Marnier
3 oz. watermelon juice (about 3/4 cup watermelon)
2 oz. freshly squeezed lime juice
½ oz. agave nectar
4 oz. club soda
Watermelon cubes and mint sprig for garnish
In a bar glass, muddle watermelon and strain juice into cocktail shaker. Add tequila, lime juice, and agave nectar. Shake well. Pour into ice filled glass and top with club soda. Garnish with watermelon cubes and mint sprig, serve.
Raspberry Martini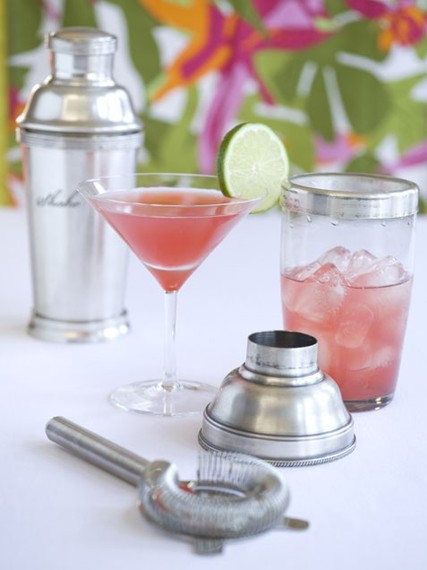 Decadent and delicious, this cocktail is flavor packed and perfect for warm summer evenings. For a twist try blackberries.
Serves 4
8 oz. Vodka
4 oz. Pomegranate juice
2 oz. Raspberry puree (about 12 raspberries)
2 oz. freshly squeezed limejuice
Fresh raspberries for garnish
In a cocktail shaker filled with ice mix vodka, pomegranate juice, raspberry puree, and lime juice. Shake well and strain into glass. Garnish with fresh raspberries and serve.
For raspberry puree: In a blender toss 12 raspberries, puree until smooth. Strain seeds through sieve.
Grapefruit Basil Martini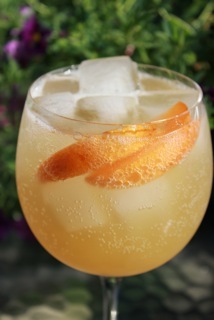 Fresh from the garden to the glass, the grapefruits citrus tang is a perfect match with the spicy basil. A pitcherful is a must!
Serves 4
8 oz. gin
4 oz. pink grapefruit juice
5 fresh basil leaves
4 lime wedges
In a cocktail shaker, muddle basil and lime. Add gin and grapefruit juice. Fill with ice and shake well. Strain into glass, garnish with a basil leaf and grapefruit wheel and serve.
Apricot Royale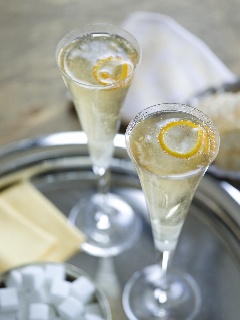 Sweet and light, with just the right bubbly finish. Great for a brunch or cocktails at dusk.
Serves 4
8 oz. apricot brandy
4 oz. Grand Marnier
2 oz. lemon juice
4 oz. orange juice
Champagne or Prosecco to top
Apricot slices to garnish
In a cocktail shaker mix all ingredients except champagne. Pour into ice-filled glass, top with champagne. Garnish with apricot slices and serve.