As the world's finest athletes gather in London in the coming weeks to compete in the 2012 Olympic Games, celebrate by gathering your finest friends over to celebrate in gold medal style.
Light your torch by mixing up an outstanding batch of Pimm's Cup or Gin & Tonics (try a splash of lemonade), sure to get everyone in the spirit! Serve up some lite bites, sausages, roasted tomatoes and mini Berry Trifles served in shot glasses. Let the games begin!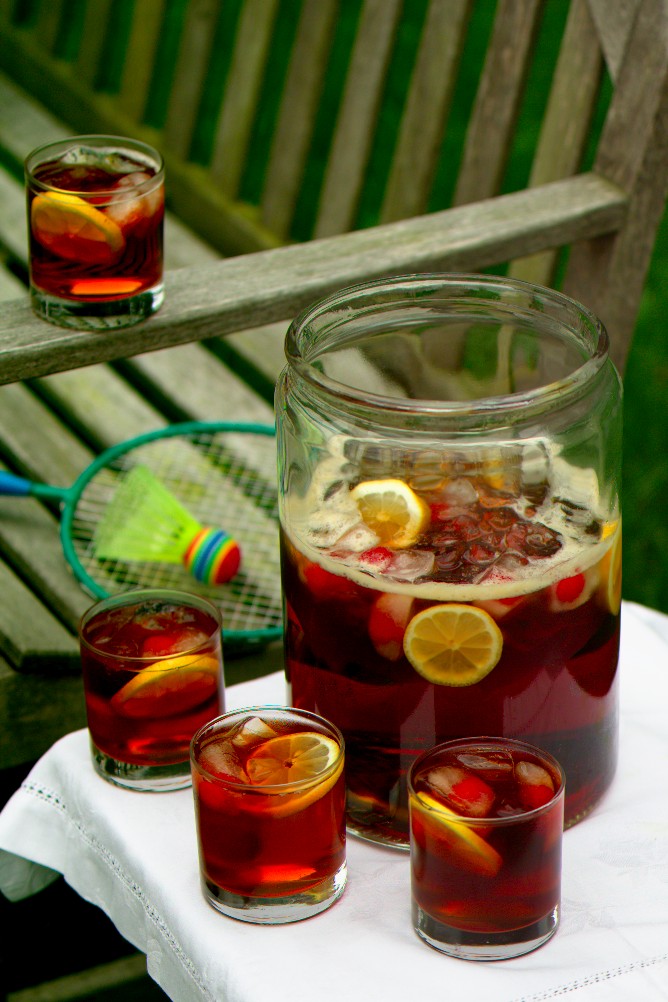 Pimm's Cup
This traditional English summertime libation with deep, complex flavors is a winner with any crowd.
serves 10
Drinks Dispenser
3 cups Pimm's
3 cups chilled ginger-ale
3 cups chilled lemon-lime soda
6 cups ice cubes
lemon slices for garnish
Combine all ingredients and serve. Cheers!