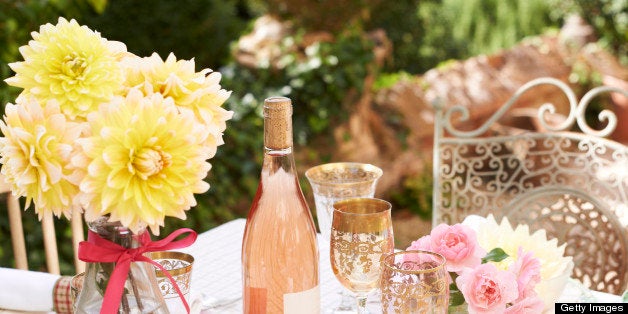 Pretty Programs
Wedding plans are all about communication. Getting guests to and fro, directing them from one place to the next, and keeping them informed about activities and events can be a full-time job. Keep on top of it all by creating some clever and clear signage, programs and displays. Add a little extra touch and what starts out as a list of names can become a meaningful keepsake for you and your guests. Choose whimsical shapes and bold and beautiful colors and designs to lead the way from cocktails to dinner. Let photographs speak a thousand words and transform simple sheets of paper into cherished memories.These budget friendly ideas will impress your guests and leave your wallet happy still.
Program Fans
These sweet program fans are useful, too. They let your guests know who's in the wedding party and what will happen during the ceremony. They also provide cool relief on a hot day! These program fans are simple to assemble and custom-style with any combination of colors and paper you choose, if you don't have a planned program why not print up a love poem on the fan instead.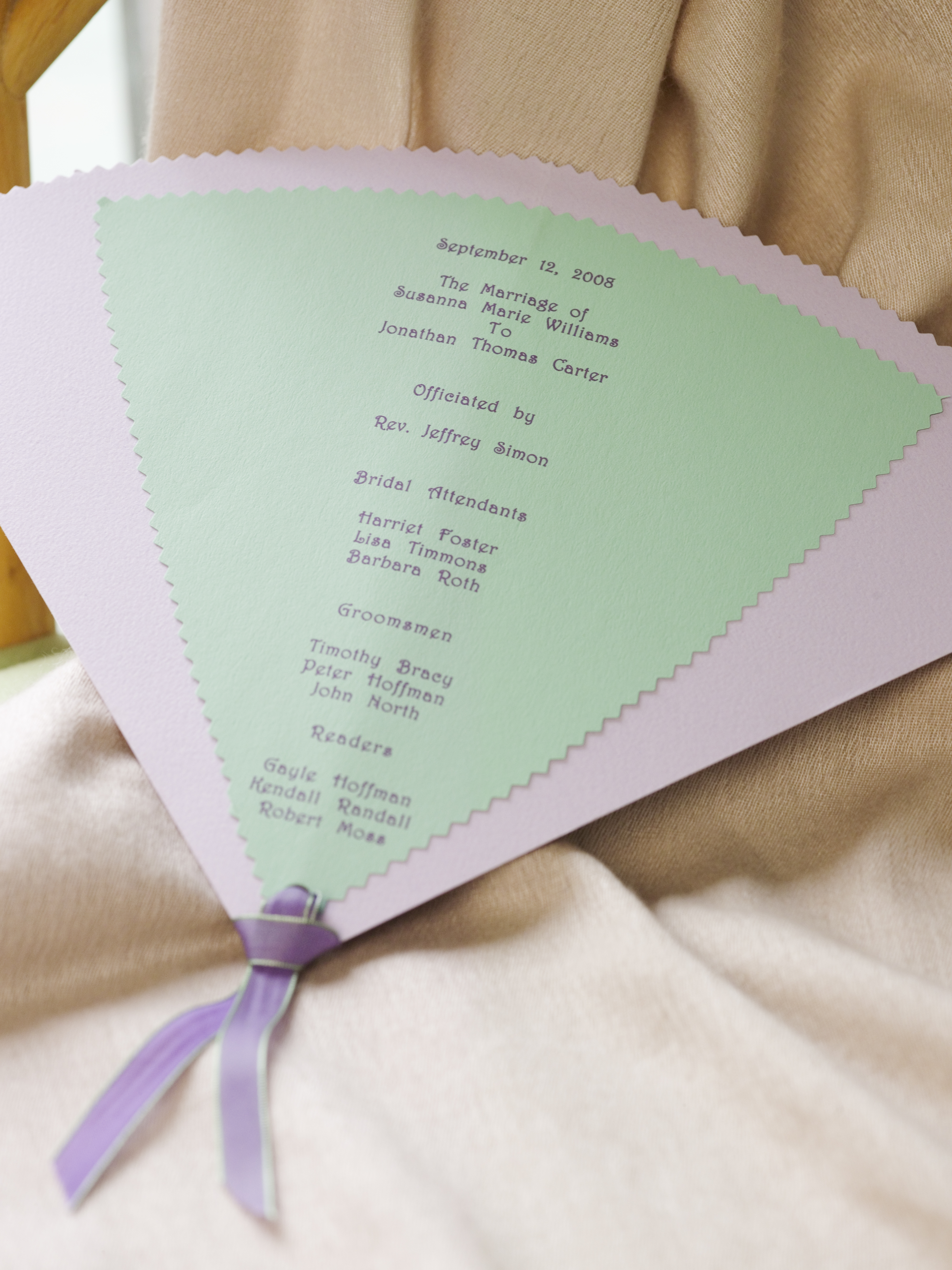 Storybook Program
Once upon a time a boy and a girl fell in love. The story of how you and your spouse-to-be got to this special day is a sweet subject for a wedding program. Start out with the basics, like how the two of you met, funny background quips on the wedding party, and perhaps end with a special poem or a thank you for all of the guests for being there on your special day.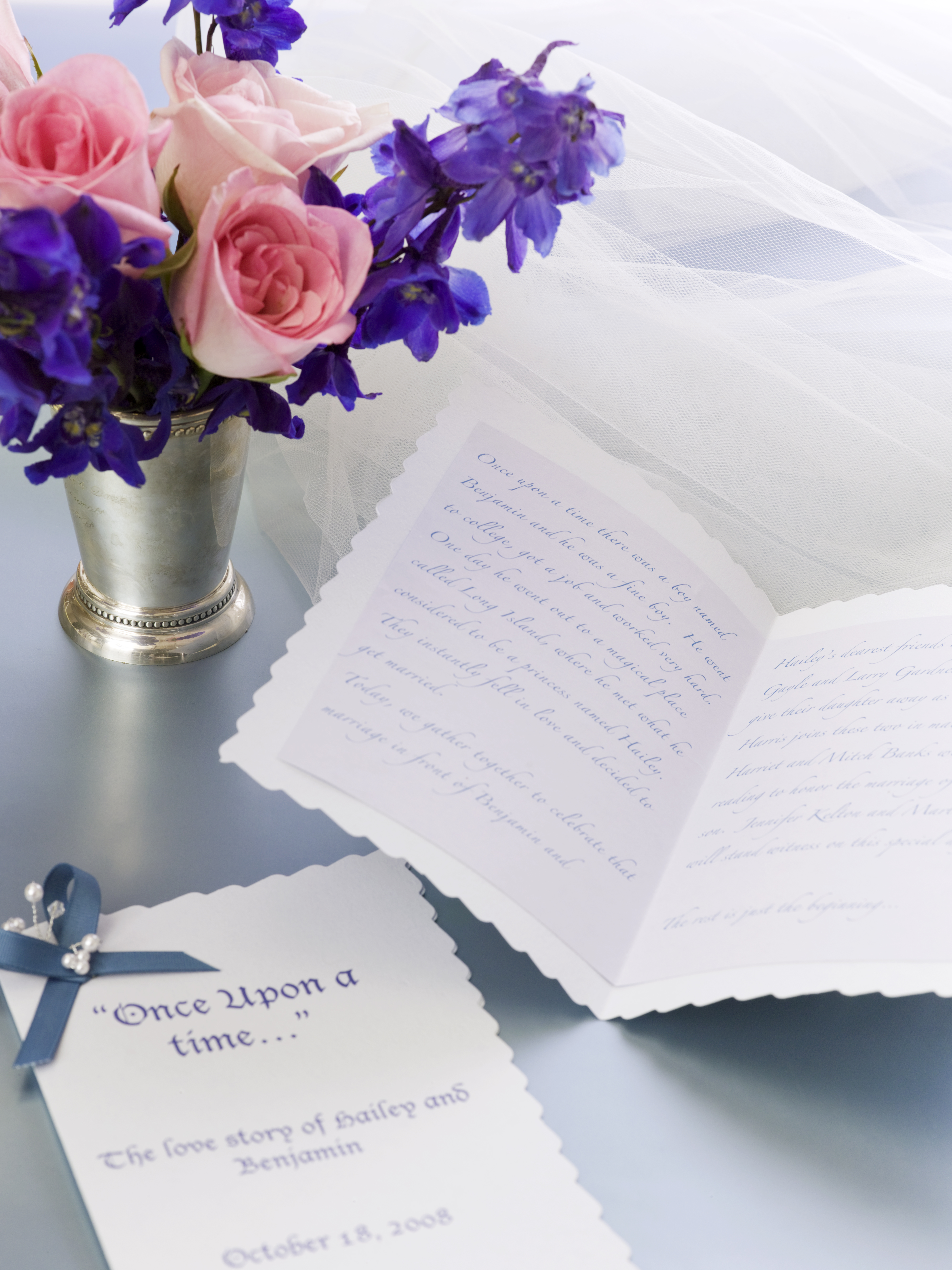 Photo Program
Guests are always curious about who's who in the wedding party. The bride and groom are the stars of the show, but what about all of those fabulous supporting players? Shine the spotlight on all of those people who played a role in your special event. Include their photo, their role in the day, and a bit of trivia or funny story, sure to make your day and theirs picture perfect.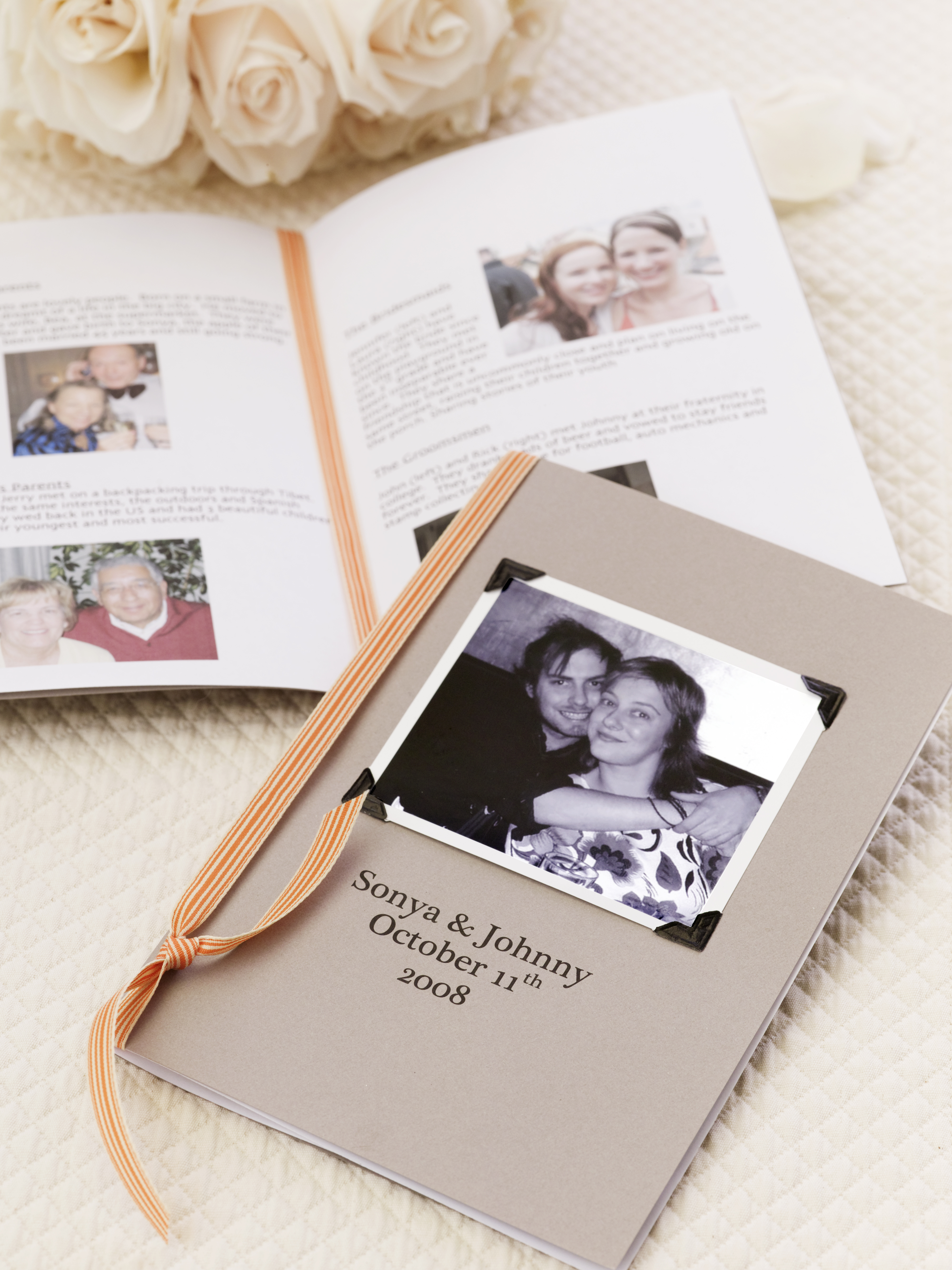 Photos by Jack Duetsch. Adapted from Handmade Weddings by Colleen Mullaney and Laura Maffeo, Creative Publishing.