 Luck O'Irish
For 30 years St. Patrick established churches and monasteries around Ireland. Since his death on March 17th, 461 A.D. the Irish have been celebrating the saint for converting pagans to Christianity and driving evil from the green shores of Ireland.
Over the centuries the celebration has spread to a worldwide event. If you can't get to Dublin, mix a batch of lucky libations for your Irish friends. Don't forget to make a toast or break into a good Irish song. Heat the Shephards Pie and Slainte!
Skip the shamrocks and clovers, you'll be feeling lucky with these tasty cocktails. Vibrant Green Apple simple syrup gives the cocktail its colorful hue, and adds a punch of flavor while holding back on the calories. Make a batchful and celebrate in real Irish Style!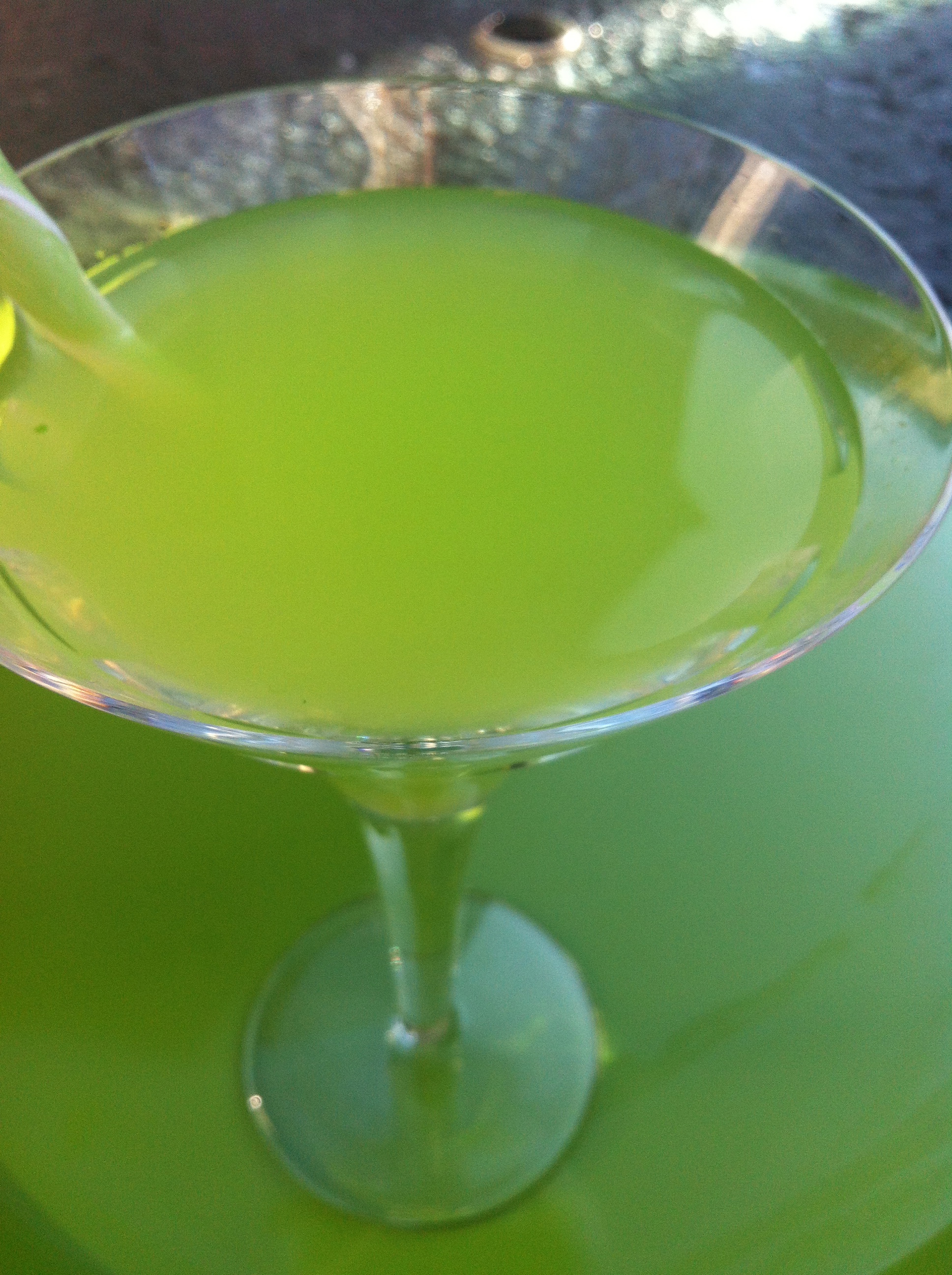 The Lucky One
Serves 4
8 oz. Skinny Girl Cucumber vodka
2 oz. Green apple simple syrup
2 oz. pineapple juice
Mix in a cocktail shaker filled with ice. Strain into martini glasses and serve.
To make Green Apple Simple Syrup:
In a saucepan filled with one cup water, add two Green Apple Jolly Rancher candies. Simmer over medium high heat until candy is melted. Let cool. Pour into container and chill. Keeps chilled for up to two weeks.