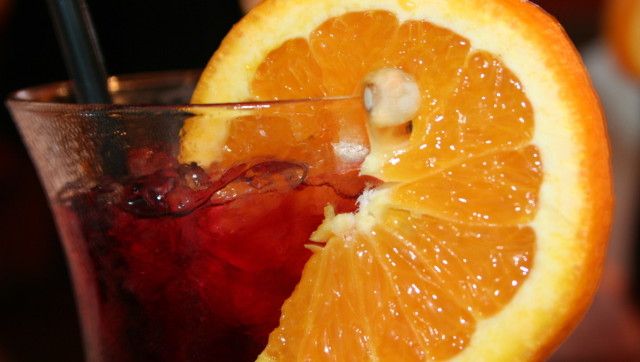 Touchdown!
The big game is days away and with the menu of wings, cheese dip, and taco bars all set, now you need cocktails that will have the crowd really cheering!
This year, Super Bowl XLVII kicks off this Sunday in New Orleans, and for the first time in history, is the battle between two brother's who are the head coaches, (I'll pass on being their parent on Sunday!) ,in honor of the teams, I put together a festive line-up.
So easy, they'll be no penalties, and to avoid a flag, keep it light on the sidelines.
Blackbird Brew
Or we could call it the Ray Ray! Light and citrusy, perfect for cheering on Baltimores' best! Make a big batch to ensure no pass interference.
Serves 10
2 cups Lemon flavored Vodka
1 cup Limoncello
3 cups Blood Orange juice
3 cups Pink grapefruit juice
4-5 dashes Orange bitters
1 cup lemon seltzer
Pink grapefruit slices for garnish
In a drinks dispenser filled halfway with ice, pour vodka, limoncello, juices and bitters. Mix well. Top with seltzer and serve. Garnish with grapefruit slices if desired.
Bay Bomber
Just the right balance of sweet and sour, San Francisco style!
Use crushed ice, a la the Kaepernick Krush! This cocktail will surely be making a run for the end zone fast, so mix up a big batch, no interceptions please!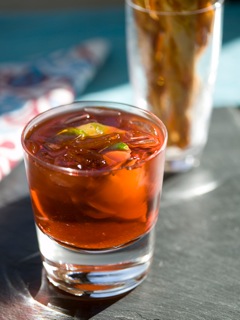 Serves 10
2 cups Pisco or tequila
¾ cup Grand Marnier
1 cup freshly squeezed lime juice
2 cups Pomegranate juice
Lime wedges for garnish
Mix all ingredients in a drinks dispenser or pitcher filled half way with crushed ice ice. Garnish with lime wedges and serve.