The town of Willimantic is one of the most historic towns within Connecticut. Though it's not always obvious now, Willimantic was once known as Thread City and was a thriving community filled with passion and beauty. Today, Willimantic is filled with the college students whom attend Eastern Connecticut State University.
Within the campus walls lay students filled with drive and ambition both academically and competitively in sports. Eastern is a diverse campus filled with students not only from all over Connecticut, but with over 15 offered study abroad programs we have students that come to Eastern from all over the world. This kind of diversity as you can imagine will only bring an amazing spectrum of fashion.
At Eastern Connecticut State University we are located a mere ten minutes away from the University of Connecticut. With that being a major melting pot of people we gain access to even more styles and trends. It doesn't hurt that we are only about 100 miles from New York City either!
As many East Coasters will agree, New England is a place of intense seasons. When it's cold, its frigid and when it's hot...trust me you're melting. With that said, it doesn't take away from the colorful falls and the floral springs of New England where Fashionistas and Fashionistos are given the chance to shine and play around with their wardrobe.
A common misconception of Connecticut is their preppy, country club style. On any given day on campus it's likely that you will see students sporting an Eastern hat or sweatshirt but now with the weather getting warmer we're seeing a bit more fashion. This Fashionista's outfit is the perfect descriptor for what you can expect to see now that the weather is getting a bit nicer. While fashion plays a part in everyday life, I would definitely say that Eastern Connecticut State University is a school of minimalists.
While major trends make their way in, it's rare to see people intensely accessorizing. This Fashionista truly hit the nail on the head with her ensemble, wearing an open back, long sleeve white T-Shirt paired with an amazing pair of acid wash jeans. To keep warm when the wind chill comes through, this Fashionista wears a super stylish grey pea coat and finishes the look of with a neutral pair of booties. This Fashionista kept it simple with silver accessories and a great Michael Kors top handle bag to finish the look off. As you can see, there's no prep here, if anything a little edge.
This outfit is a perfect choice to balance a busy day of studying and socializing. It combines the simplicity of a T-Shirt and jeans but takes it up a notch. This allows for a lot more wiggle room when it comes to changing plans on the fly, which is a regular occurrence for a college student. From class, the library, the "big game" and back this look is perfect for any time of the day!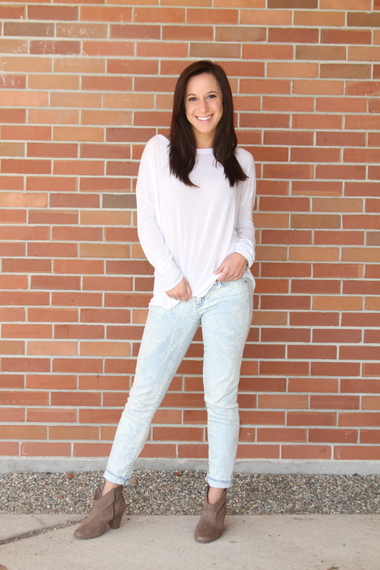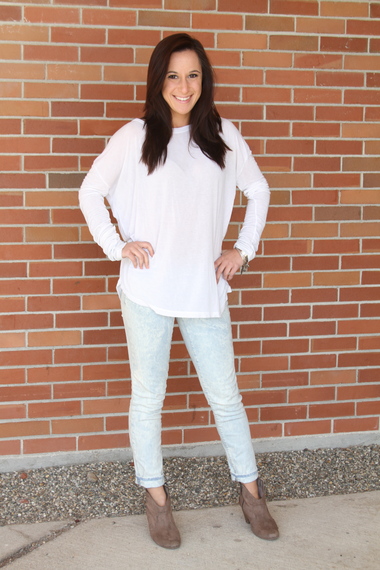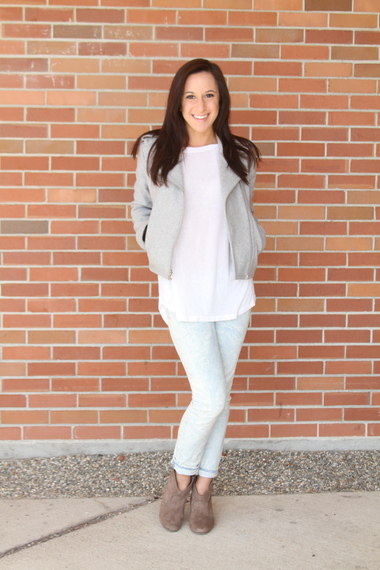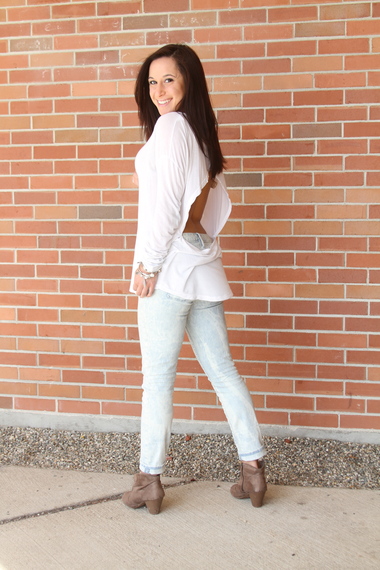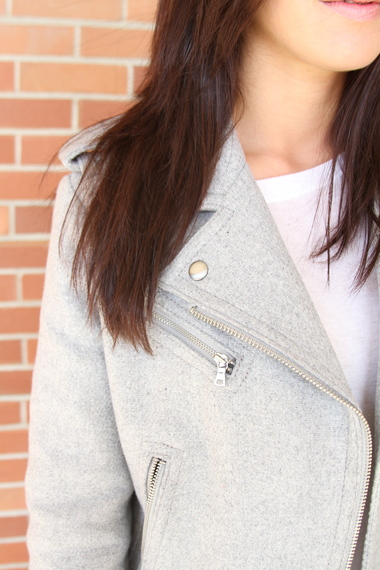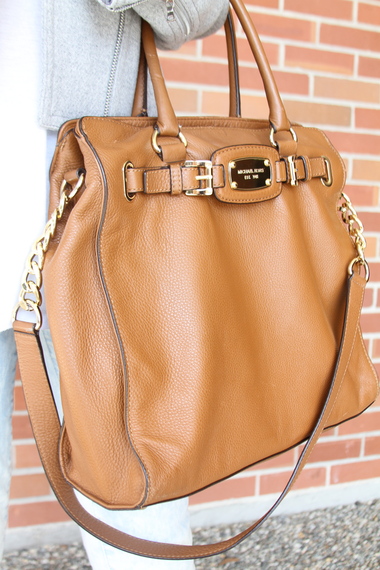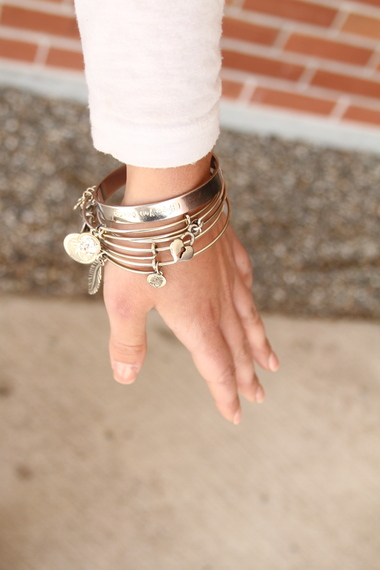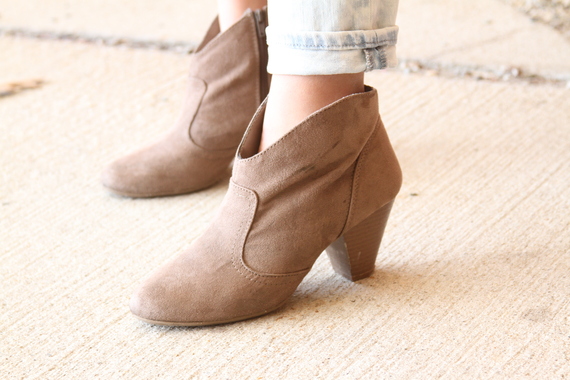 Paige Davidson is a senior at Eastern Connecticut State University majoring in Business Marketing and has been writing for CollegeFashionista for three semesters. After graduation she is moving back to New York to pursue a career in fashion marketing. While not writing fashion filled posts, she enjoys reading, hanging out with friends and going on hikes.

Photos courtesy of Paige Davidson