Tallahassee is most reputable for its prestigious capitol city life. While this is apparent in the downtown district, Tallahassee is also a home to a lively, creative and tight-knit community.
Our beautiful and historically rich campus was established within old Florida in 1851. Today a large portion of the population is comprised of more than 40,000 students.
Florida State University is uniquely identifiable by its red brick and lush greenery. A popular place students casually spend their free time is on Landis Green. Some activities include sunbathing, playing frisbee and relaxing in a hammock between the trees. As big as the campus is, the passion among the student body doesn't fall short. It's common to see students standing for a great cause and spreading the word about leadership and ways to get involved. Among the diverse opportunities, style doesn't go unnoticed. I can always appreciate those who put effort into their appearance. With a driven and focused mentality, comfort is key. As a huge advocate for anything flowy, I feel it truly captures the friendly and laid-back nature of many FSU students.
Each major city has those special characteristics that define them as one-of-a-kind. It's sort of like what the locals only know about but want you to know about on your own. Gaines Street is a destination district near downtown and comparable to a miniature Brooklyn. There's an array of locally owned shops, eateries, pool halls, bike houses, café shops, bookstores and more! It also connects to an art park known as Railroad Square and showcases several studio warehouses where you can find galleries, vintages, live music, food trucks and some of the most down to earth artists. Each first Friday of the month, Railroad Square hosts a block party free to the public that highlights students' work and supports shopping local within the community.
There are so many wonderfully talented artists among us who make a living off of their craft. Tallahassee is full of entrepreneurial spirits and artists from musicians, designers, photographers, builders, chefs, farmers, you name it they do it all themselves. Another creative outlet and resource on campus is Market Wednesdays. Here you can buy merchandise, art and also find information and ways to join various clubs.
This Fashionista embodies the artistic and free-spirited FSU student; majoring in Retail Merchandising and Product Development, she surrounds herself with all things beautiful and creative. With a specialty in hand making her own agate stone necklaces, she also enjoys blogging her own photography and inspirational muses. As an artist, style is one of the most exciting ways to express who you are. She describes her personal style as "eclectic, no rules, edgy" and chose a sheer black tank overlaying a lacey bralette, paired with a lighter wash of denim bells. As for her accessories, she's rocking tortoise sunglasses, a gold vintage necklace, two statement rings, black matte nail polish, a ditzy printed headscarf and contrasting pale blue polish with her caramel colored lace up booties. While inspiration comes in many forms, adapting to the ever-changing weather is a craft of its own. With the infamously hot and humid summer weather of Tallahassee, bralettes, tank tops and crop tops are just a few ways to look stylish without exposing too much. Headscarves are making waves for the latest summer accessory and are a great defense against humid hair days.
Tallahassee is a thriving creative community with a strong passion to experiment with different styles and an incentive to keep innovating. Here at FSU, students are doing just that. Whether you are walking on campus or visiting downtown, inspiration exists among the nature and people who fill this town with love and life. If you get the chance to visit, you too can see the diverse beauty the city has to offer.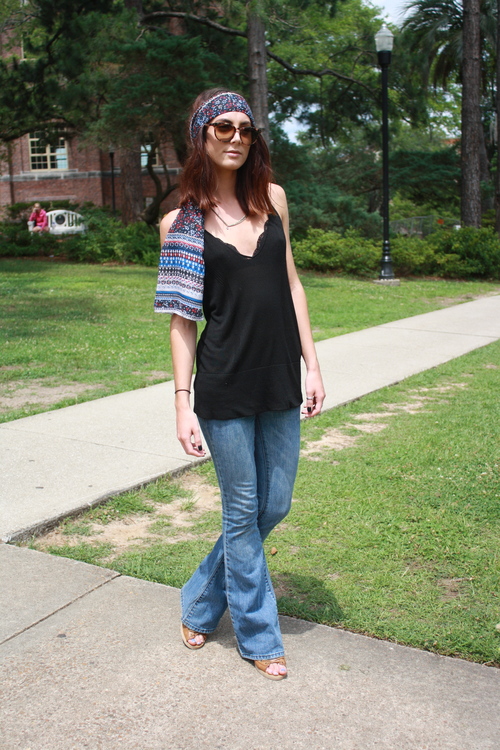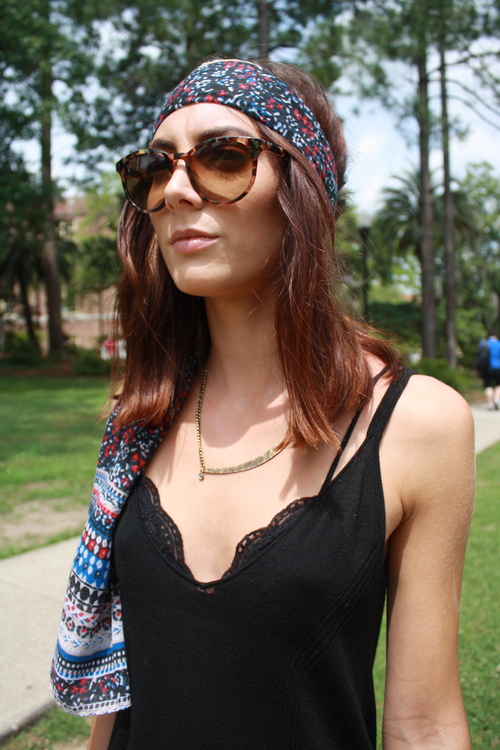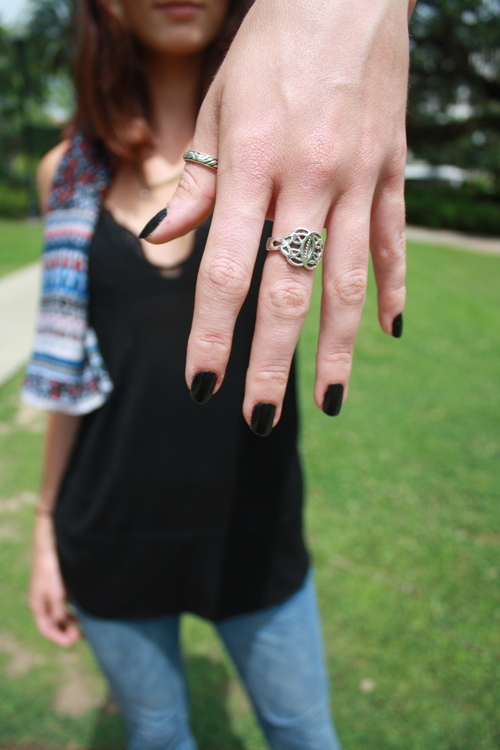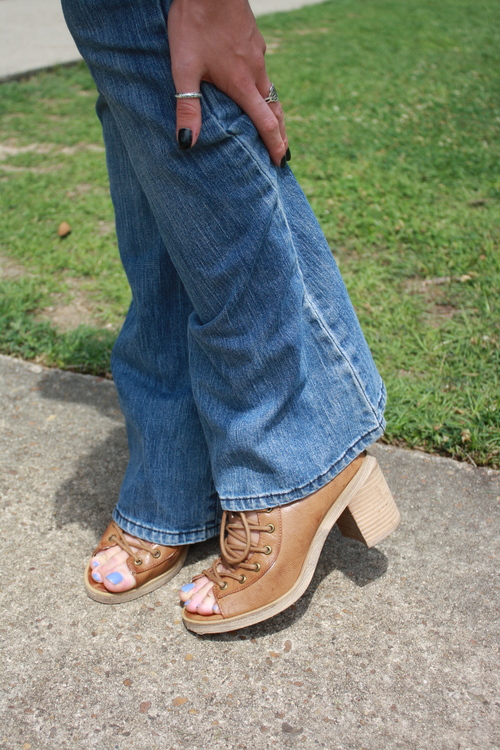 Farah Markis is a Retail Merchandising and Product Development student at FSU. Upon returning from NYFW, she continues to be a Style Guru representing Florida State with CollegeFashionista.