Trying to define how a typical Northwestern student dresses is next to impossible. Our diverse student body comes from a vast array of cities, states, countries, religions, political backgrounds, sexual orientations and much more. Background is a major shaping factor when it comes to one's personal style, and this is especially evident at Northwestern. Observing the street style on a walk to class, one might mistake our sheltered North Shore campus for the melting pot of New York City. You'll see touches of city style through those who always look chic but never wear color, people who are so clearly from the West Coast sauntering down the side walk in a tank top and relaxed jeans, East Coast frat boys who live in Patagonia and Vineyard Vines, southern girls with their sun dresses and cowboy boots and, of course, those midwesterners who think it is acceptable to wear socks and sandals in public.
However, there is much more to our campus street style than these stereotypes. Although many march to the beat of their own drum and try not to lose their hometown roots, most students also keep up with trends. In fact, I would actually describe most of our students as hipsters. Although the term "hipster" can be a stereotype of its own, it simply means someone who follows the latest trends and fashions. Northwestern students pride themselves with an awareness of a variety of issues, and this awareness undoubtedly extends to the fashion world. The university's open and creative atmosphere is the perfect environment for fashion-conscious students to experiment with their personal style.
The Fashionista pictured is a great example of someone you might see walking around campus. What I love about her look is that it's not uniform; there are a variety of aspects that make it up. She looks put-together yet effortless and comfortable. She's following multiple trends, but with her own individual twist. She's not simply wearing high-waisted jean shorts and a crop top (which is what most people picture a stereotypical hipster to look like). Her high-waisted shorts are unique in that they are patterned and adorned with pom poms, You won't find these on just anyone either as they are from her mom's boutique in Cincinnati, Ohio.
Along with her trendy pieces, she has incorporated basics into her outfit. A cardigan, booties and cross-body bag are must-haves on any college campus because they're versatile and great for transitioning an outfit from day to night. Just look at this Fashionista's hands and you'll further see a combination of hip and classic elements. Her cross ring to wrist bracelet and midi ring are extremely on-trend right now, but she is also channeling her inner prepster with two monogram rings.
This Fashionista doesn't blindly follow trends. She has an appreciation of unique, beautiful things whether they are a fad or classic and timeless. She also has an ability to seamlessly put different pieces together that has come from her experiences interning at Oscar de la Renta, traveling and helping her mom open a style bar.
So accomplishing "hipster" doesn't just come from going in Urban Outfitters one day and buying a whole new wardrobe. It comes from paying attention to the trends that you see not only on the runways and in magazines, but also on the streets and sidewalks around you. It comes from knowing which trends to incorporate into your outfits and knowing which ones you can do without. It comes from having a good eye and noticing what works well together on others as well as yourself. Lastly, if there's one thing that I've learned from my fellow classmates, it's that being hip comes from a willingness to step out of your comfort zone and experiment with new things without sacrificing your individuality.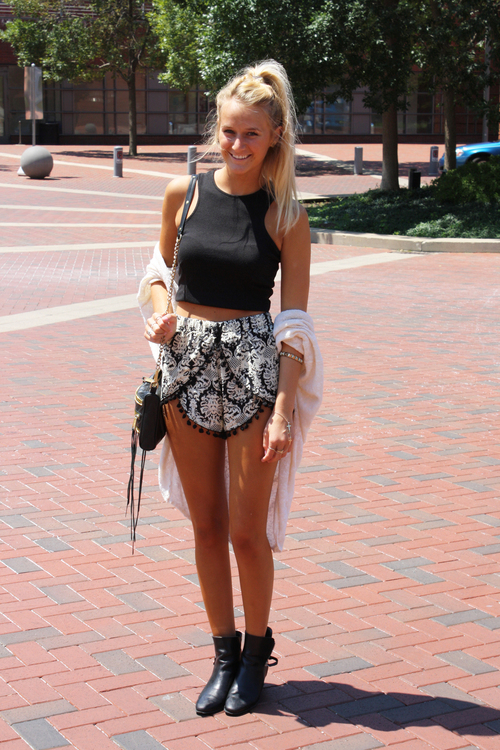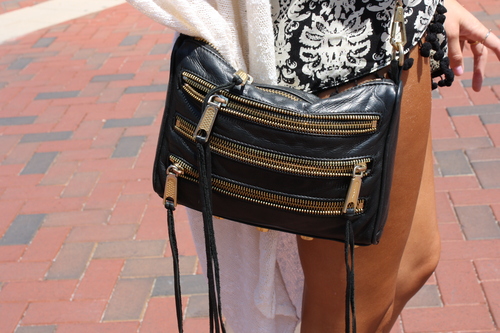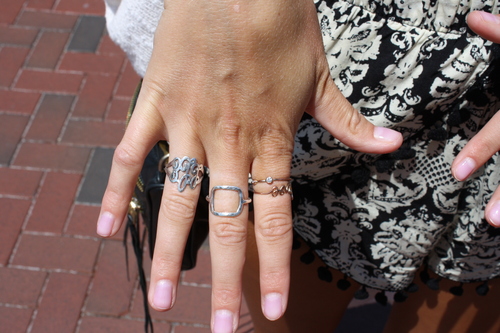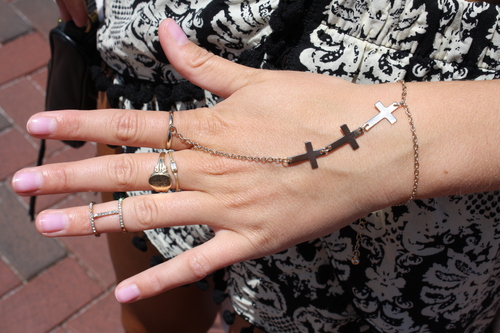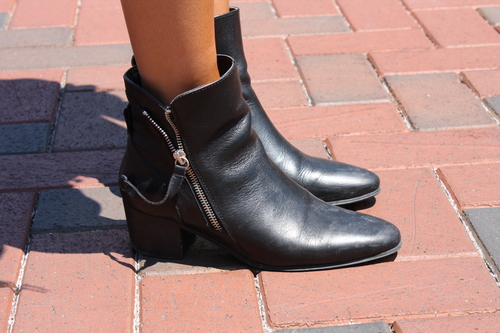 Ashley Peterson is a rising sophomore at Northwestern University majoring in Print Journalism at the Medill School of Journalism. She has blogged for CollegeFashionista for two semesters now and will be helping out at the site's new office in Chicago this coming fall. After college, she hopes to continue work in fashion journalism or marketing in Chicago or New York.