Coming up with a word or phrase to describe the fashion scene at New York University, let alone the college experience that students have here, is next to impossible. It's experimental, fashion-forward and constantly evolving, but words aren't enough to truly convey what it's like for an NYU student to pick out what to wear on any given day. In such a fast-paced city environment, we evolve quickly, and our sense of style keeps up with our pace.
Going to college in one of the largest cities in the world can make you forget that you're a real college student. For example, high-school graduates don't come to NYU for a typical college experience; they come here to start their lives and live independently in the city of their dreams, where anything and everything is at their fingertips.
At NYU we don't have a campus per se, so when we go to class, we dress to fit in as New Yorkers on the streets of New York City. Students walking to class are thrown in with everyone else who resides in Manhattan, which allows for an excitingly chaotic conglomeration of styles. Students, businesspeople, construction workers, entertainers, artists, the homeless and everyone else under the sun are all in one pool, and all feeding off each other's energies and influences, so our style inspiration comes from everywhere. So while en route from my apartment to my school, I'm not walking amongst students; I'm walking alongside fellow New Yorkers.
What makes being a 20-year-old in Manhattan so special is that there is no judgment when it comes to fashion. Everything has already been seen and done, which allows for unlimited freedom of expression. College is a time to experiment, and this more than applies to the NYU student's fearless sense of style.
Keeping all this in mind, it is difficult to really pinpoint the epitome of New York fashion, but this fashionista's sleek, dark and innovative ensemble is as close to the perfect representation of New York City street style as it gets. Everyone knows that New York is a city of "all-black everything," and students are no exception to this rule. In fact, many of us thrive in our monochromatic, black wardrobes. This NYU student dons a chic, black, leather, T-shaped dress that is the perfect blend of class and edge. She accentuates the simplicity of this piece with more black and bold gold accessories. We get a taste of urban flair with her baseball cap and winged eyeliner, but the most important accessory of all is her confident attitude, which helps the ensemble kill and makes her a true New Yorker. All these stylistic elements work together to create a style that is unique to the fashionista yet understood and visibly influenced by the environment around her.
Outfits like these show how NYU students can combine classic pieces with personal touches to express themselves in a way that represents both the culture of the city and their individuality. While it's hard to come up with a single answer to what the typical NYU student would wear, mainly because there is no "typical" NYU student, it can be understood that there is no fear when it comes to fashion in the city that never sleeps.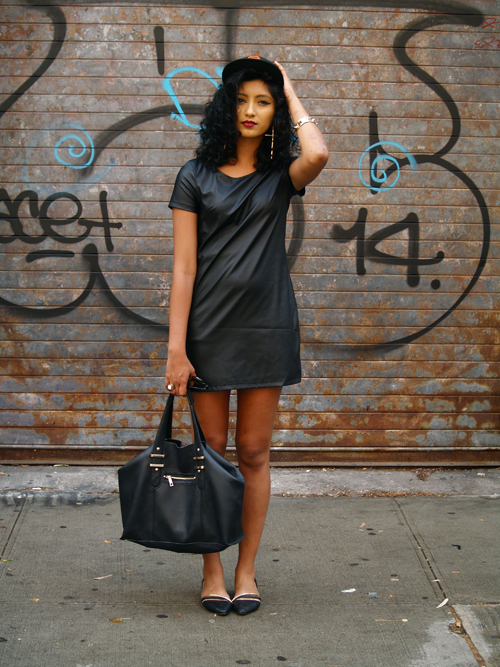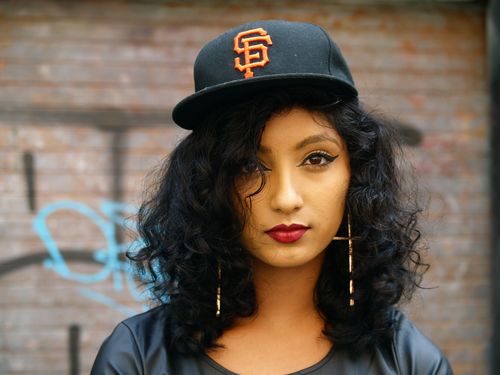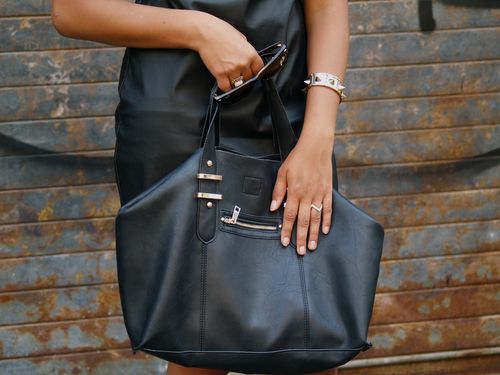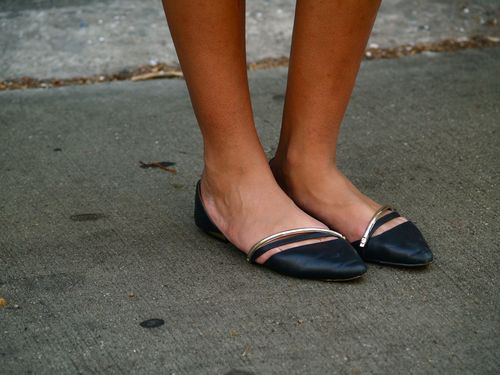 Meghan Roberts is a junior at New York University in Manhattan, where she is majoring in film and television production at the Tisch School of the Arts and minoring in psychology. She has been working with CollegeFashionista for a year and counting. When she's not behind the camera, writing screenplays and articles or taking photographs, she is in front of the lens as an actor and model. She is currently based in New York City and doesn't plan on leaving anytime soon.