Flagstaff is very unlike any other town in the desert state of Arizona. Unlike the scorching heat in Tucson or the concrete jungle that is Phoenix, Flagstaff is known for its ponderosa pine trees and grassy landscape. Nestled in between the pines and Route 66 is my beloved school, Northern Arizona University home of the Lumberjacks!
When arriving for first semester in August, you'd expect weather above 100 degrees. Instead, Flagstaff greets its students with beautiful thunder and lightning storms that leave parents soaking wet after helping their children move into their first apartments. The Phoenix, AZ natives come to realize that their cut-off shorts and tank tops are no match for Flagstaff monsoon season.
Once students begin to acclimate into the lifestyle of a Northern Arizona Lumberjack something changes in their style. The fresh air of the mountain town refreshes the students and leaves them with a more laid back attitude. Out go the sandals and tank tops, and in come the boots and flannels.
The weather in Flagstaff can be a little unpredictable. You may wake up and see sunshine and clear skies when you look out the window, but then freeze in 16 degree winds once you walk to class. With this unpredictable weather, most Northern Arizona University students rock layered ensembles.
This Fashionista wore a basic racer back tank with a pair of black skinny jeans and a thrift shopped flannel around her waist. Since shopping is pretty limited in Flagstaff, a lot of students end up going to the local thrift shops or one of the many small boutiques downtown to find something truly unique. This Fashionista finished off her outfit with a handmade arrowhead necklace, a pair of moccasin boots from the ever so popular Flagstaff boutique The Basement Marketplace and a maroon headband.
The overall look of this Fashionista's outfit exudes the casual and relaxed feel of the NAU student. Her flannel works as a fashion piece around her waist but can also be used to warm her up if the weather suddenly changes. It also projects the lumberjack uniform that we all come to know and love; boots and flannels. However, I like to call this lumberjack-chic.
Here at NAU, we don't throw on our flannels hesitantly, we put them on strategically so our outfits appear fun, fresh and unique. We don't use them to cover up; we use them to show off our lumberjack pride. It's almost as if we subconsciously try to outfit ourselves like the Louie the Lumberjack statue that stands proudly on south campus.
The atmosphere of the town is constantly pushing the students to be more adventurous and try new things. Whether it's hiking up Mount Elden, going to the creek or exploring the sky at Lowell Observatory, Flagstaff does not want to keep its residence indoors. For that reason, most students who come to NAU wearing more preppy styles, usually leave the school rocking leggings, boots and flannels feeling confident and proud to forever be lumberjack-chic.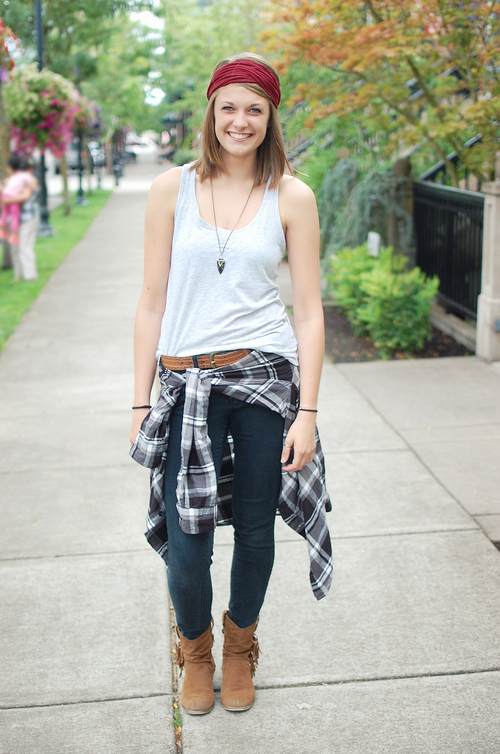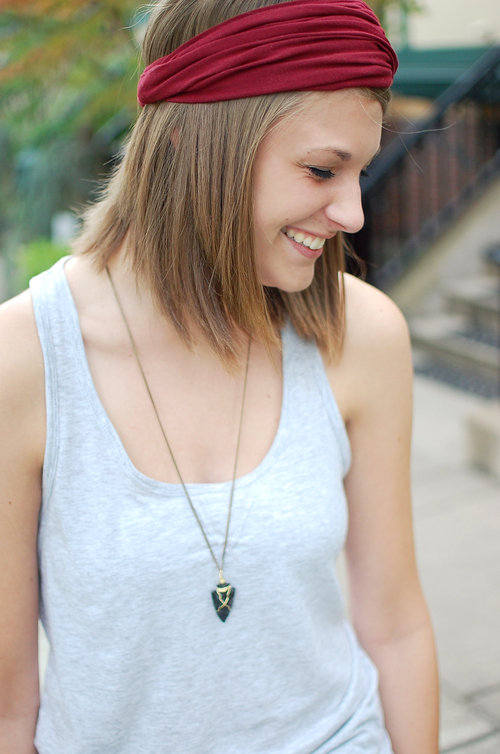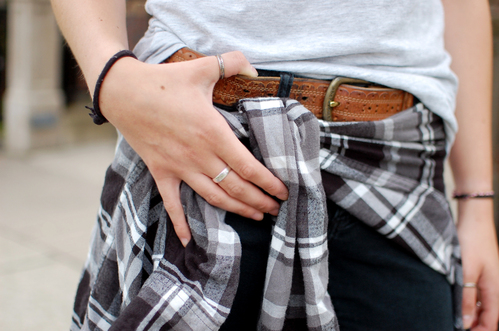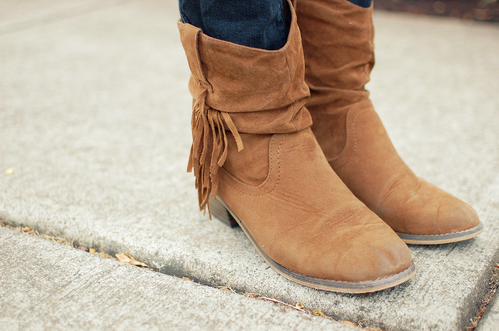 Hello, all. I'm Reed Emerson. I'm a junior at Northern Arizona University, studying Strategic Communications. I have been writing for CollegeFashionista for two semesters and absolutely adore it! I have immense love for fashion, photography and writing. I've spent this summer working at a local boutique in Portland, Oregon, as well as, interning for the boutique's social media manager. I'm very excited to go back to Flagstaff, Arizona in the fall and am even more excited to be an upperclassman. After college, I plan on relocating to New York City to fulfill my dream of working in the fashion industry.