When asked what first comes to mind about the University at Albany, I would bet many people's thoughts run to the business and nanotech schools or perhaps the freezing winters we must endure without even a thought to the fashion on campus. As a large public school without a fashion program, this is to be expected; however, the University at Albany houses a grand variety of students interested in high fashion and trends who rock their individual styles every day. The common theme that seems to unite students at UAlbany is the sophisticated simplicity that radiates from their ensembles. While every so often I will see an extravagant Fashionista with elaborate detailing strolling around campus, understated and soft spoken fashion is most prevalent. Ironically, it has become clear that the biggest fashion "trend" at UAlbany is, in fact, not a trend; it is the timeless sophistication of classic pieces that students embody every day.
For fashion-conscious students at UAlbany, there are a few basic pieces in each season that are essentials and incorporated into most ensembles. During the spring and summer months, the academic podium on campus becomes a sea of colorful maxi dresses and skirts floating from class to class. The clean lines and flowiness of the maxi skirt create a flattering silhouette on any Fashionista. Throw on a classic jean jacket with a hint of embellishment and a killer pair of nude wedges and you've got a typical summer student outfit at the University at Albany.
On the other hand, in the chilly and sometimes frigid autumn and winter months, there are a few staples in every student's wardrobe that illustrate the elegance of simplicity in their outfits. First, it is hard to find someone on campus without a pair of knee-high brown leather boots. These timeless boots elevate an outfit from campus worthy to city worthy as soon as they are added to an ensemble. Along with these boots, a fabulous dark wash skinny jean is essential to any student's apparel on campus. Pair them with a belted pea coat in a winter white or jet black and a chic fashion student is born.
This featured Fashionista is a wonderful example of elegance and understated sophistication that is widespread among Fashionistas at the University at Albany. Her dark wash denim shorts are a timeless summer staple that can be paired with just about any blouse. She models a strapless aqua colored top with a statement ruffle to add visual interest to the simple ensemble. Finishing her look with black, patent leather sandals and petite diamond stud earrings, she lets her hair flow free to create an atmosphere of sophisticated simplicity that is the essence of student fashion at the University at Albany.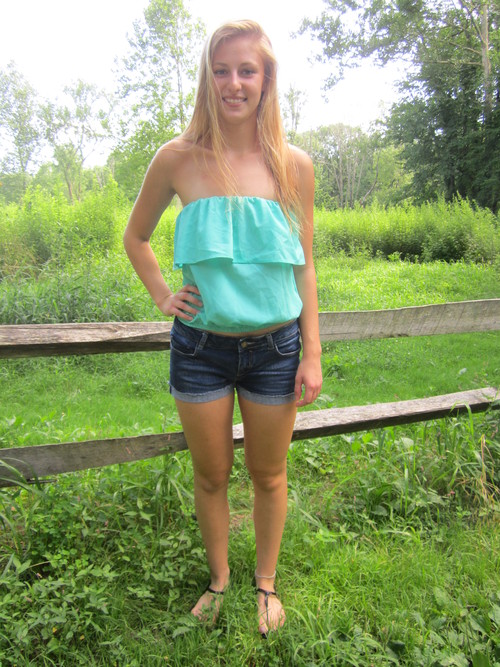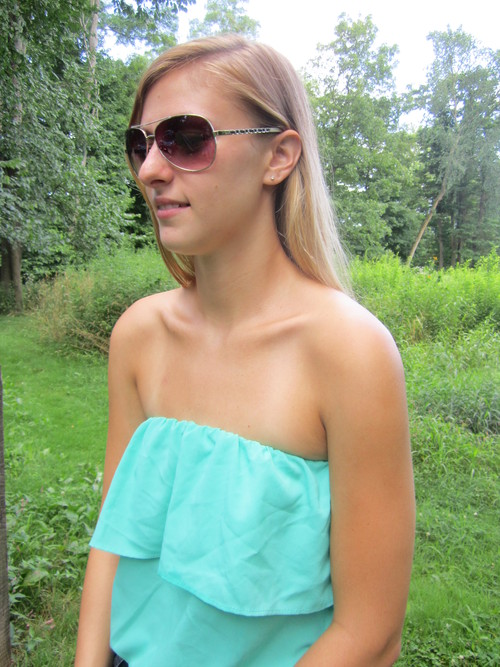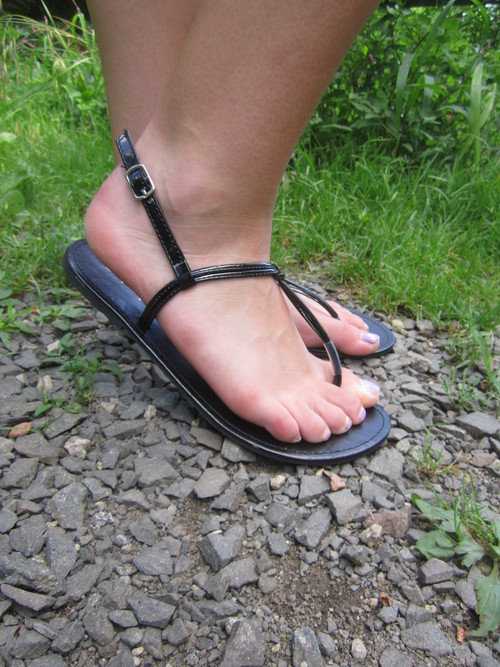 Maggie is a senior at the University at Albany studying music theory and communication. When she's not busy playing her cello or piano, she actively participates in her school's dance council and teaches dance to young students. She is extremely passionate about dogs (golden retrievers especially) and spends entirely too much of her free time playing with and petting every pup she sees. Maggie loves listening to and analyzing music of all kinds, and can't wait to pursue a career in the music industry after graduating in May 2014.