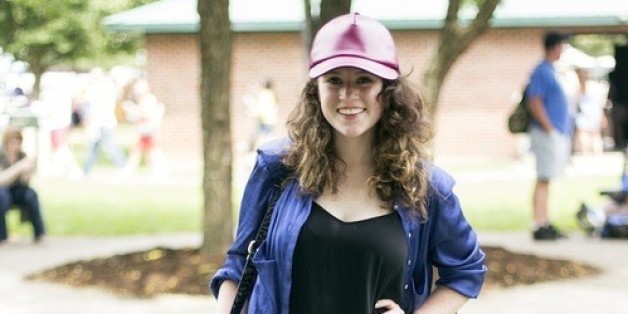 As with any college of nearly 30,000 students, the style of the University of Kentucky's student body cannot fit into one all-encompassing description. The character of the students, however, easily can be, and UK students are nothing if not passionate. We strive to be the best in everything we do no matter what the focus, and we are as vocal about our passion as we are determined to win. While it's true that we have been known at times to succumb to the comfort of sweats during all night study sessions, that drive to be the best (or the most stylish, in this case) is just as much a part of the fashion scene at UK as it is in anything else.
Lexington, KY is a city steeped in tradition, so the style of UK students often mirrors our respect for Kentucky's history, as well as, our unending love of Southern culture. Between the horse races, tailgates and UK basketball, pastels and brightly colored Greek apparel are necessary a staple in the wardrobe of many a UK student, as are Ray-Bans, Polo shirts and Lilly Pulitzer dresses. While our appreciation of the past may be undeniable, there is no doubt that the students of UK have started to learn that honoring tradition doesn't mean we can't look to the future as well.
The University of Kentucky is constantly evolving, and its fashion scene is certainly no exception. The diversity of style seems to expand every day, and I am constantly impressed by the confidence with which Fashionistas/os wear their outfits. UK students are not scared to take risks; in fact, they usually take them head on with full force. Not only do UK students embrace trends, they start them -- and this Fashionista is a prime example.
Wearing cutout booties with socks, a leather baseball cap and a blue blouse layered over a tank top with shorts, she is truly a UK Fashionista. With Kentucky's crazy weather and extreme temperature fluctuations, every student knows better than to go anywhere without plenty of layers, and her silky button down a perfect solution for the chance of a cool breeze. Because the humidity at UK makes walking outside comparable to swimming through a hot tub, Kentucky girls are no strangers to unwanted amounts of volume in their hair, often making anything but a ponytail nearly impossible. This Fashionista solves this problem with a fun hat, giving her outfit a sporty look while throwing in an unexpected element of leather in the summer. Cutout booties give her outfit the signature tough edge of a UK student, while her socks keep the whole ensemble fun and exciting.
Although the elements of this Fashionista's outfit are undoubtedly telltale of a typical student in Lexington, there is one aspect that screams UK more than any other: UK blue. At any given moment, a student somewhere can be found celebrating a victory for the Wildcats, and we love to show our pride in any way that we can. Whether it's a shirt emblazoned with the school logo or just a hint of blue in an outfit, there is not a student at UK who is above showing their school school spirit. The University of Kentucky is truly a Big Blue Nation, and even the most stylish of Fashionistas/os will give up their trends from time to time and rock that true UK blue.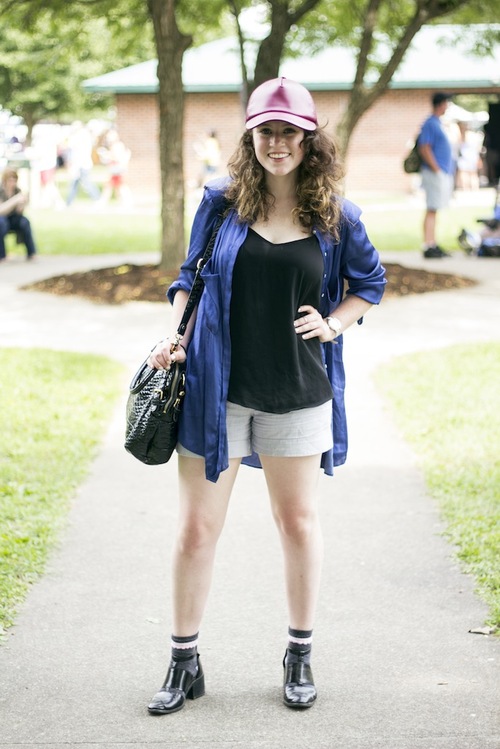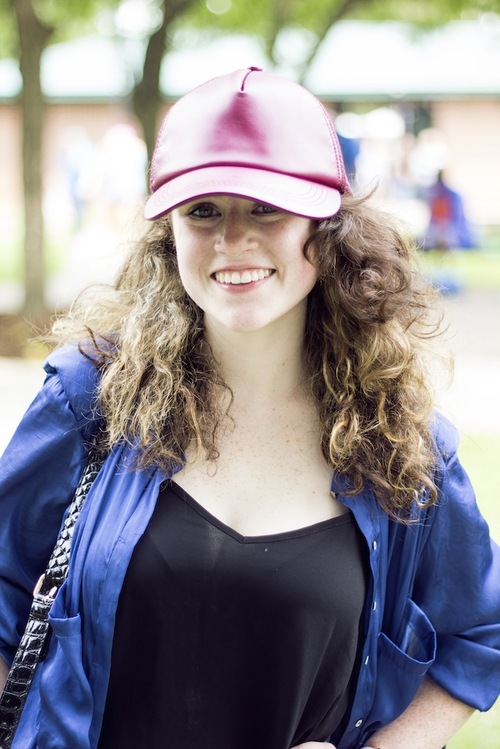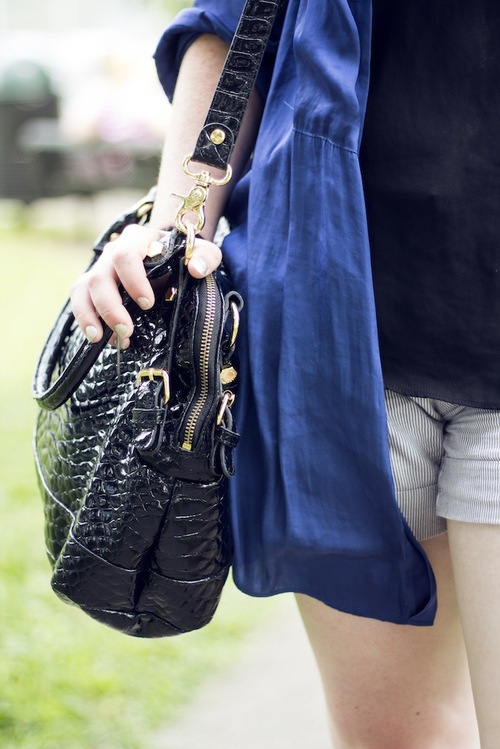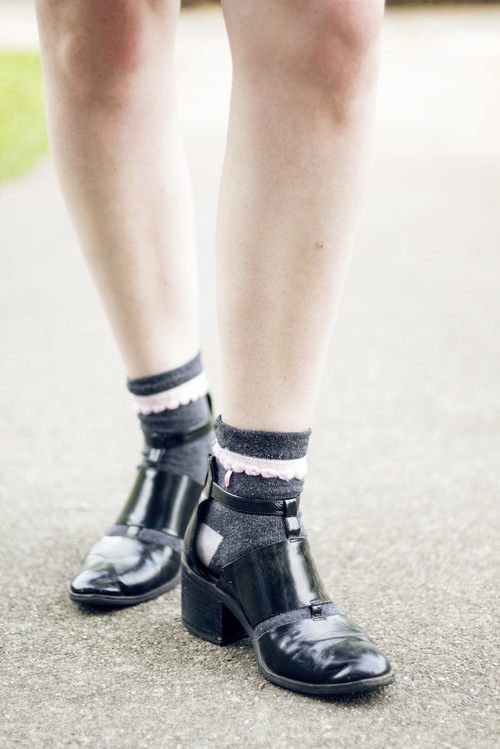 Anna Coke is a junior at the University of Kentucky majoring in Merchandising, Textiles and Apparel and minoring in Art Studio. In addition to working and blogging for Street Scene Vintage, she enjoys writing for her blog The Wandering Soul, taking photographs of beautifully lit spaces, consuming obscene amounts of coffee at all hours of the day and shopping. She is starting her third semester with CollegeFashionista, and loves every second of being a Style Guru for the best college street style blog in the world.