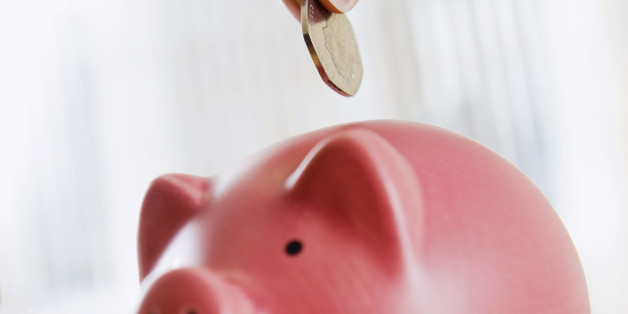 By Kaitlin Butler, CommonBond
I work at a student lending company built by, and for, people who have experienced firsthand the challenges that traditionally come with managing student loans. Even simply knowing exactly what you're paying each month can be tough if you're repaying multiple loans with different billing systems, interest rates and complications.
Here are three things you can do before December ends in order to save yourself both money and time in 2015.
1. Get ahead on your taxes. You may feel that taxes are the only financial topic that's less enjoyable than student loans, but it helps to prepare now for all the tax forms that will start arriving in January. For student loan borrowers, you will be getting a 1098-E Form that could score you a tax deduction. Each loan servicer that managed your monthly payments in the last year will send you a separate 1098-E in the next month or two, so make sure that you know your loan servicers and receive all the forms you're owed. Also, check out information on education tax benefits from the IRS to assess whether you might be eligible for a deduction this tax season and how you might need to prepare in order to claim your benefits.
2. Give yourself the gift of prepayment. An extra lump sum payment on your loans is a holiday gift that keeps on giving: You'll pay off your debt faster and save on interest payments over the life of your loan. Consider budgeting for prepayment as part of your holiday spending or converting some gifts into prepayments. Note that you should ask your loan servicer to put your money towards your loan's principal, not your upcoming interest payments, in order to maximize your savings.
3. Review your loan balances and identify savings opportunities. Especially given the many expenses that crop up around the holidays, it makes sense to evaluate how satisfied you are with your student loans at the outset of the holiday season. Here are three ways to think about assessing your loans:
• Take some time to review your remaining balance for each student loan and understand where you are in terms of repayment. Then, beyond just knowing your balances, consider any ways you can make your student debt work harder for your financial goals. For instance, have you signed up for automatic loan payments? Not only does autopay eliminate the hassle of writing a monthly check, it also commonly decreases your interest rate by 0.25%. (Your loan servicer can confirm whether or not this adjustment is offered.)
• You might also want to consolidate multiple loans into one new loan so that you're only keeping track of one interest rate and one monthly payment per month.
• You may also find out that you can refinance your loans into low rate options.

We're not too far away from January, when it will be easy to lose sight of some resolutions amid the buzz of the New Year. If you're one of the millions of graduates holding part of America's $1.2 trillion in student loan debt, now's the time to do whatever you can to ease your student loan burden. These steps may not help you finish your holiday shopping, but they'll ensure that you're in complete control of your money and potentially saving thousands of dollars on your student loans.
Kaitlin is Content Manager at CommonBond, a student lending platform that provides a better student loan experience through lower rates, exceptional customer service, and a commitment to community. CommonBond is also the first company to bring the 1-for-1 model to education and finance.

PHOTO GALLERY
States With Highest Average Student Debt - TICAS - Class Of 2012