by Chaney Kwak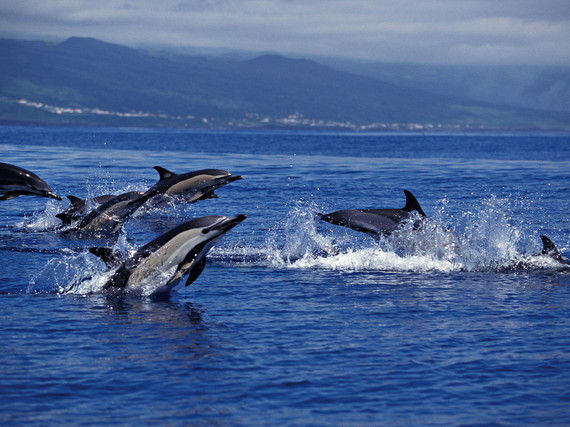 © Brandon Cole Marine Photography / Alamy
As the Euro continues to trade around $1.06, 2015 has proven to be the best time in recent years to visit the Eurozone. Think outside the box -- or the continent of Europe -- and get creative with your travel planning. Here are Euro-using places outside of the European continent where your buck will go farther than ever.
1. Saint-Pierre and Miquelon
You don't need to cross the Atlantic to set foot in France. Nouvelle-France, which once extended from Quebec to Louisiana, has shrunk dramatically, but the islands of Saint-Pierre et Miquelon off the coast of Newfoundland remain French territories. Learn about the life in this frontier town at the Heritage Museum, or take a French immersion course at the municipality-run FrancoForum language institute.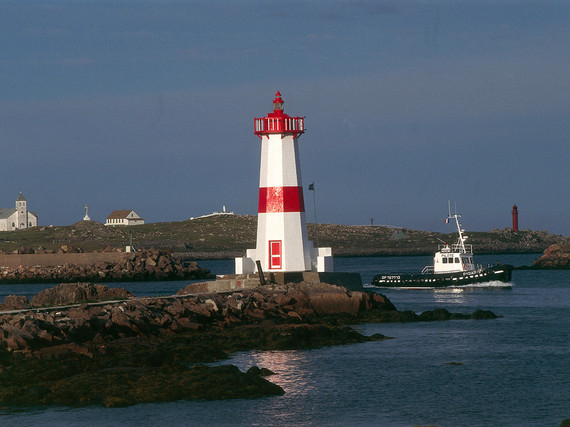 © Universal Images Group / DeAgostini / Alamy
2. Martinique
This rocky isle, part of the overseas region of France, is filled with diverse landscapes (including Mount Pelée, an active volcano) and reminders of its French heritage. Martinique's Creole cooking melds local produce, such as breadfruit and cassava, with Continental techniques; fresh seafood dishes like crabs stuffed with spices and breading are typical on the isle. It's also worth escaping the bustling capital of Fort-de-France to check out the island's hilly rainforests and postcard-ready bays.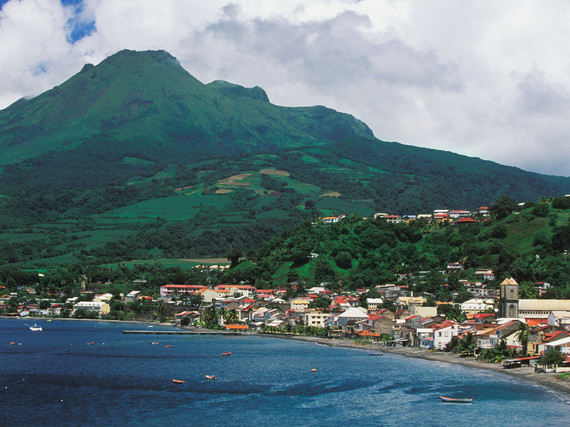 © nik wheeler / Alamy
3. Guadeloupe & Îles Des Saintes
The Caribbean islands of Guadeloupe, shaped like a butterfly, have long been a favorite among French vacationers -- for a good reason. Guadeloupe brings together sun, sand and sea with the French joie de vivre. Explore the staggering island waterfalls of the isle of Basse-Terre, or head south of the beaten path to lounge in your skimpiest beach couture on the two-square-mile islet of Terre-De-Haut.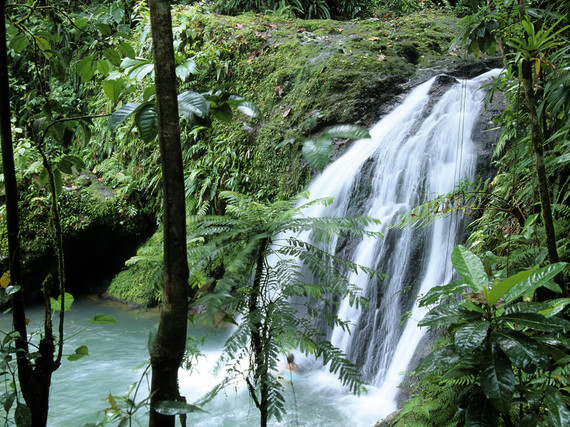 © Corbis Premium RF / Alamy
4. Saint Barthélemy
Better known as St. Barts, this chic French outpost is some of the Caribbean's most exclusive real estate where celebrities and heiresses exchange air kisses over champagne. A number of resorts favored by Condé Nast Traveler readers, including Eden Rock (pictured) and Hôtel Christopher, offer luxurious lodgings (with beachfront views, airy rooms, and more) in a private setting.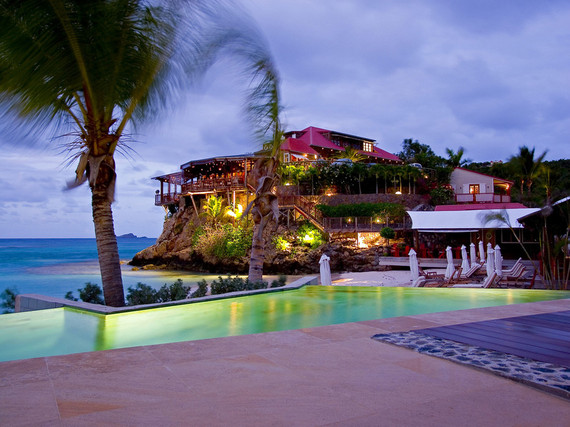 5. The Azores
The Azores' nine islands, scattered in the Atlantic between Europe and North America, are officially a Portuguese territory. They're also among the world's prime places to watch twenty different kinds of whales and dolphins. Unlike many other whale watching spots, Azores boasts a diversity of both migrating and permanent species, and every August the archipelago celebrates the festival of Nossa Senhora de Lourdes, the patron saint of whales, with processions and music. (Yes, even cetaceans have holy guardians.)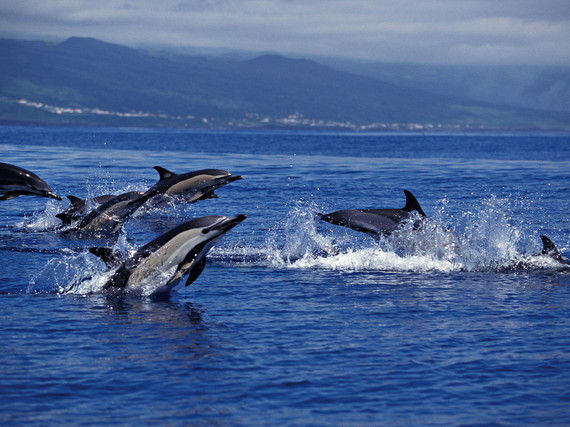 © Brandon Cole Marine Photography / Alamy
See the rest of places to visit while the euro is low on CNTraveler.com
More from Condé Nast Traveler:
10 Travel Gear Fails: So Bad, They're Genius
These Are The Best Cities in the World
15 Places You Won't Believe Exist
The World's Most Dangerous Trips
Private Islands That Cost Less Than an NYC Apartment