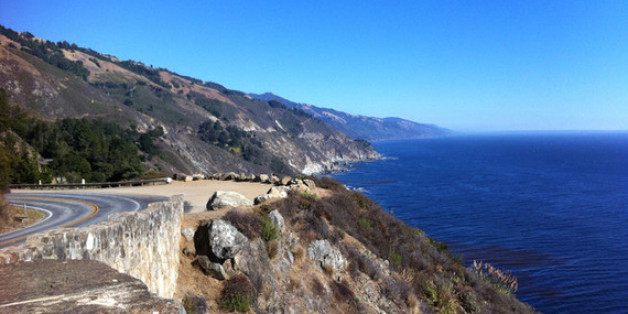 by Laura Dannen Redman, Condé Nast Traveler
These are the kind of drives you plan trips around -- from Australia's Great Ocean Road to California's Highway 1.
1. Oregon Coast Highway 101
One of the most famous landmarks on the Oregon coast is Haystack Rock, forever known as Goonies Rock, thanks to its appearance at the end of the 1981 kidventure flick The Goonies. The sea stack rises 235 feet above sea level, and is a visible beacon along Oregon's Highway 101 calling you to Cannon Beach.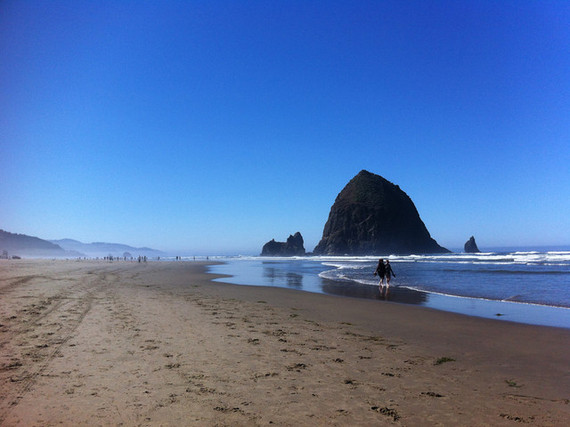 Laura Dannen Redman
Wind your way two hours' south of Cannon Beach (stopping at the Tillamook cheese factory for picnic fixings along the way) to Cape Kiwanda at Pacific City, one of the points on the Three Capes Scenic Route. (Cape Meres is also notable for its cute-but-squat lighthouse and many-limbed Octopus Tree.)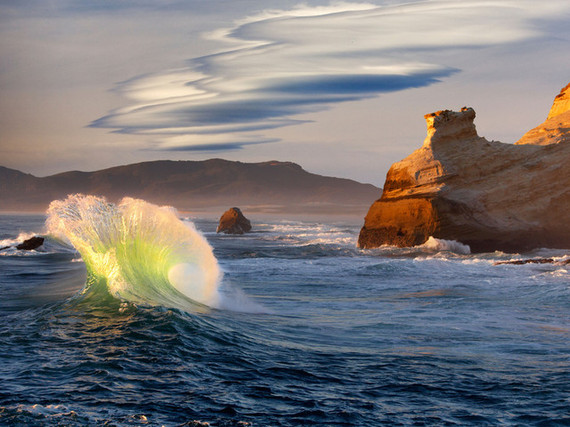 Dennis Frates / Alamy
2. California's Highway 1
If you want to plan an iconic American road trip, block off a long weekend, rent a Mustang in San Francisco, and drive south along Highway 1 to Los Angeles, with time to detour to:
Carmel-by-the-Sea for the 17-Mile Drive and tasty Mediterranean food at Dametra Cafe.
Cambria, for Hearst Castle and the zebras (more on that in a second).
San Luis Obispo, "America's happiest city," for smoked salmon and a glass of wine at Koberl at Blue.
Santa Barbara, to walk around its charming downtown.
Malibu, to feel like a true California beach bum.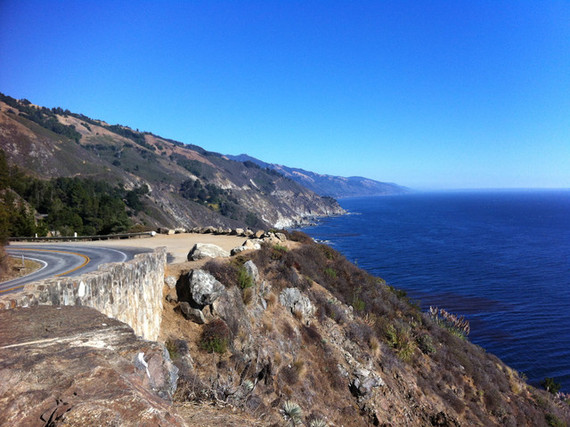 Laura Dannen Redman
One of our favorite turnoffs in Big Sur is Julia Pfeiffer Burns State Park. Park your car and walk less than half a mile to McWay Falls, an 80-foot waterfall that gushes all year long.
After Big Sur comes Highway 1's infamous hairpin curves and blind corners, which you'll white-knuckle at 20 mph...until something in you caves, your grip on the wheel loosens, and you start to have fun, taking each turn with a whoop.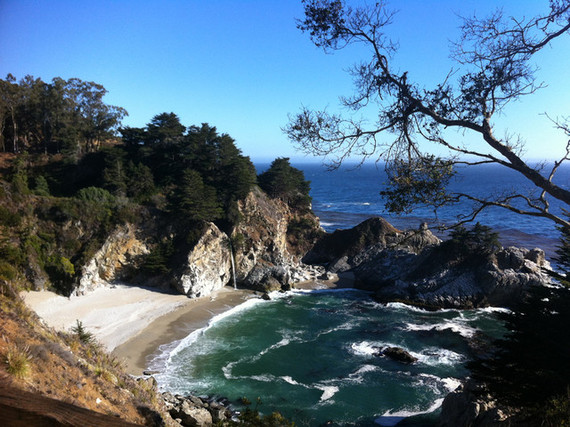 Laura Dannen Redman
3. Road to Hana, Maui, Hawaii
The Road to Hana -- or the Hana Highway, connecting Kahului to Hana in east Maui -- is more than 50 miles of turquoise surf, bamboo forests, red ochre hills, waterfalls, and lush rainforest along Maui's North Shore.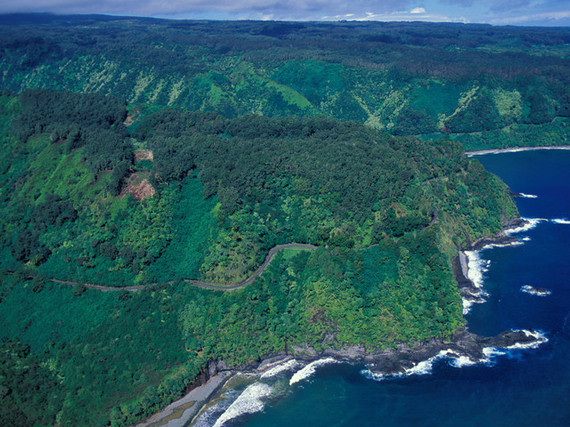 Photo Resource Hawaii / Alamy
Not included in the brochure: The road is daunting and takes three hours to travel, at least. From the sky, it looks like Hana Highway was carved into Maui by a giant--running his finger along the island's curves like it's icing on a cake.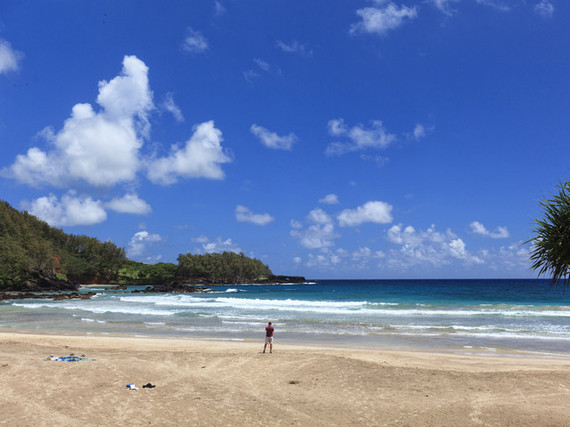 Michele Falzone
4. Causeway Coastal Route, Northern Ireland
Northern Ireland's Causeway Coastal Route hasn't gotten the kind of press that, say, Highway 1 in California has received -- in part because Belfast and beyond have been off limits to tourists for so long. But it's gorgeous: To the left of the winding, narrow highway are high plateaus marked by hedges in orderly rows, and sloping hills dotted with stone cottages and sheep in varying shades of white, gray, and tan. Destinations roll by called Ballygally and Ballycastle and Larrybane, all sounding like teasing nicknames for stomachaches and herbs for overcoming ordinariness.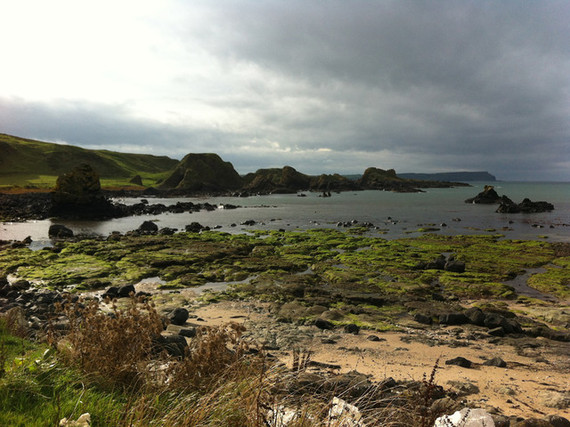 But with the arrival of the Game of Thrones production team in tiny harbor towns like Ballintoy, pictured here, the Causeway Coastal Route now caters to GoT fans with its own Game of Thrones road trip.
Fun fact: Ballintoy stands in as the harbor of the Iron Islands.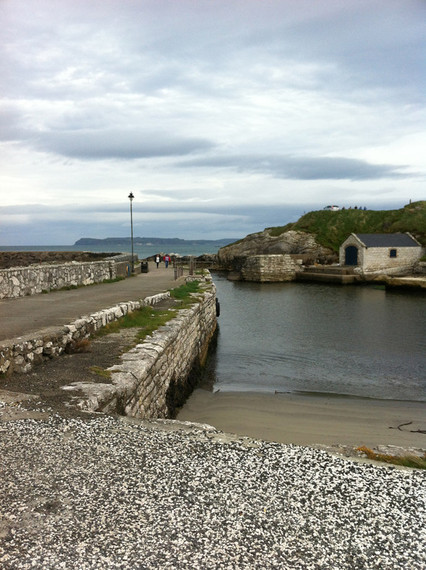 Laura Dannen Redman
5. Great Ocean Road, Victoria, Australia
Just west of Melbourne is a dramatic coastline with an uncharacteristically boastful name for Australia. The 150-mile Great Ocean Road was built as a memorial to the fallen soldiers of World War I, but now serves as a memorable one- to two-day trip (eh, just make it a long weekend). It starts in the surf town of Torquay and winds on past Lorne to Port Campbell, home of the 12 Apostles.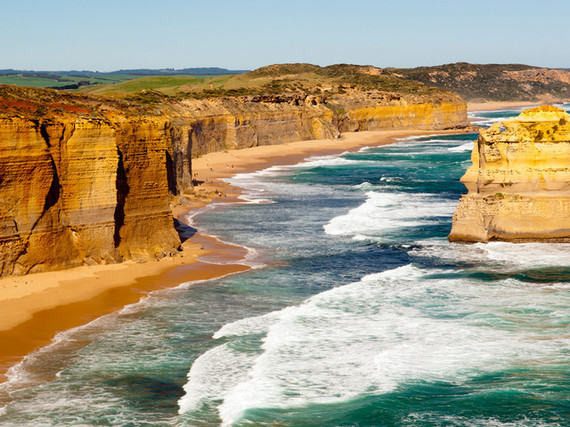 Tim Hester / Alamy
Technically, there were only nine, then eight, apostles--limestone stacks carved from the cliffs over the millenia by erosion. Nearby, the Three Sisters have dwindled to two, with one collapsing in 2009. The best time to visit is now.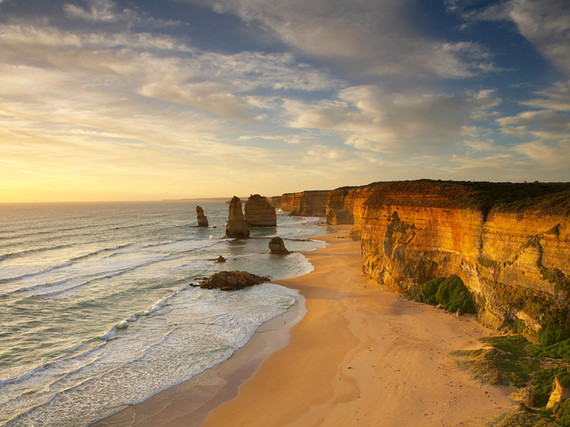 David Noton Photography / Alamy
See the full slideshow for The Best Coastal Drives in the World on CNTraveler.com
More from Condé Nast Traveler:
THESE Are The Best New Hotels in the World
The World's Most Dangerous Trips
Private Islands That Cost Less Than an NYC Apartment
10 Most Underrated American Cities
Also on HuffPost: