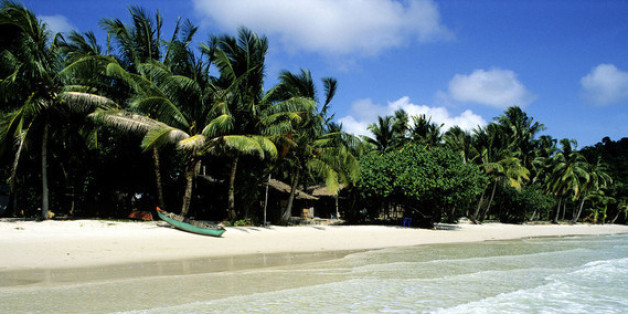 By The Editors of Condé Nast Traveler
There are beaches for partying, beaches for swimming, and beaches for doing absolutely nothing at all. If you're after the latter, we've got you covered. These are the best beaches for relaxing, according to Condé Nast Traveler readers.
10. Banana Bay, St. Kitts & Nevis
Though much of St. Kitts has been developed in recent years, tranquility still reigns at pristine Banana Bay. Unlike its neighbors Cockleshell and Oualie Beaches, which boast bars, hotels and water activities to boot, Banana Bay's lack of infrastructure and facilities means there's not much to do except, well, nothing. And we like it that way.
Where to stay: The newly-opened Belle Mont Farm might be on the opposite end of the island, but its sustainable practices and drop-dead gorgeous views are worth the trek.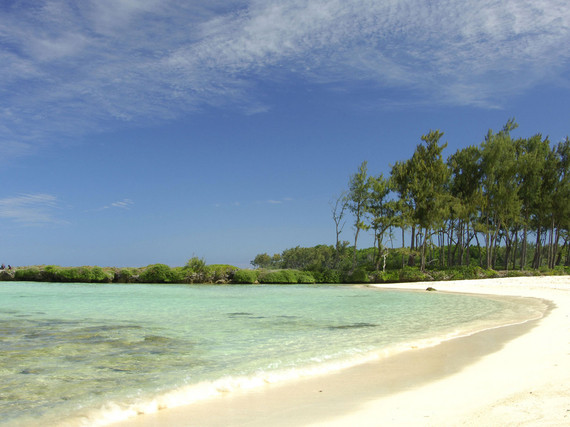 Robert Hollingworth / Alamy
9. Anchor Bay Beach, Lizard Island, Great Barrier Reef, Australia
Though there are 24 beaches on Lizard Island, part of the Great Barrier Reef, the stretch of sand fronting Anchor Bay is arguably the most tranquil. Firstly, it's reserved for Lizard Island Resort guests only, so you're sheltered from any day-tripping crowds, and secondly, unlike the windier southern part of the island, Anchor Bay gets nary a breeze. Best of all? You'll find a bar at the end of the beach, so you can reward all that long, hard relaxation with an icy cocktail.
Where to stay: Lizard Island is home to only one resort, but it's one of the best in the Great Barrier Reef. It's been closed for renovations in the past year, but is having a soft re-opening on June 5 and full reveal in mid-August.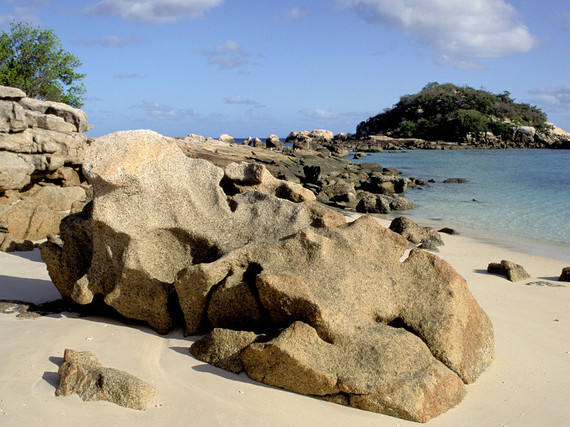 Education Images/Getty
8. Sao Beach, Phu Quoc, Vietnam
Phu Quoc Island is spoiled for pristine, undeveloped beaches, but our pick is Sao Beach on the island's east side for its deserted, powder-white shore and lush tropical foliage--those gently swaying fronds offer natural shade from the high noon sun. Because Sao is so isolated (getting there requires some local help, or better yet, a taxi) and has little in the way of facilities, it means it's also perennially empty. That just means more beach for you.
Where to stay: We love the 43-room boutique hotel, La Veranda Resort: Its bright, charming rooms have high ceilings and gorgeous, locally-made teak furniture.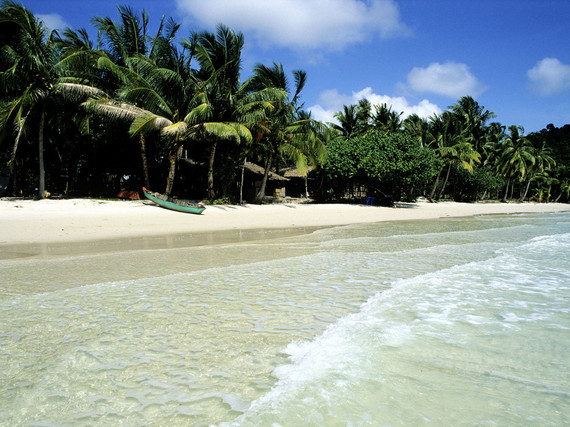 Hemis / Alamy
7. Meads Bay, Anguilla
Though it's one of Anguilla's more popular beaches, no matter how many sun-worshippers are laid out on its pristine shore, Meads Bay still feels peaceful and laid back. Head to Blanchard's Beach Shack, rent a beach chair (just $3 for the day), set up shop in front of those impossibly blue Caribbean waters, and proceed to do absolutely nothing. Added bonus: The sunsets are spectacular, not surprisingly.
Where to stay: Cap Juluca is just five minutes' drive from Meads Bay and is the perfect resort for couples.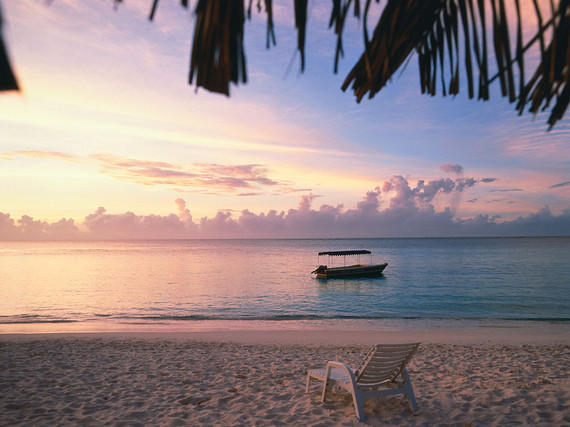 Allan Montaine/Getty
6. Culebrita, Culebra, Puerto Rico
If you're serious about serenity, skip Culebra's Flamenco Beach and head to secluded, undeveloped Culebrita instead. This beach is actually its own tiny island, a short water taxi ride away from Culebra, but its blissfully deserted shores are worth the trek. There's nothing on the island in the way of restaurants or even facilities--the only man-made structure is a small, out-of-service lighthouse--so you're forced to do nothing but wade in Culebrita's shallow, sun-kissed waters and lie out on its silvery sands. Just remember to pack a picnic lunch.
Where to stay: There's nowhere to stay on Culebrita itself, but just a short boat ride away is Club Seabourne, an elegant boutique hotel that feels like the Caribbean beach house you wish you had.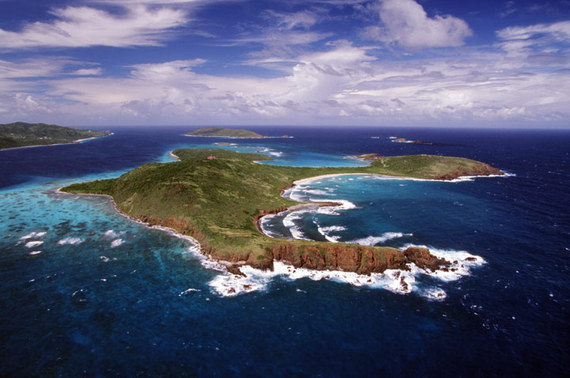 5. Petite Anse, La Digue, Seychelles
If you're after Crusoe-like seclusion, head to Petite Anse, a 15-minute trek from better-known Grand Anse. The half-moon crescent of white sand is shaded by coconut palms and is perpetually empty (likely because few visitors are even aware of its existence). Since La Digue is one of the smallest islands in the Seychelles, there's little infrastructure anywhere; here, cars are shunned in favor of ox-carts, and there are only four restaurants on the entire island.
Where to stay: North Island Resort isn't on La Digue--it sits on the private island after which it's named--but with its 11 ultra luxe thatched-roof villas, it's the most exclusive resort in the Seychelles and worth the quick ferry (or helicopter) ride over.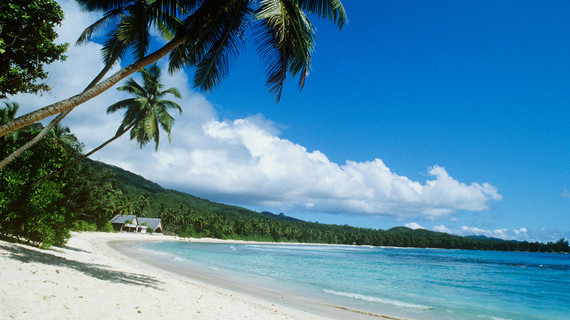 Tom Hanley / Alamy
4. Punta Coco, Isla de Holbox, Mexico
On the sleepy west coast of the magical Isla de Holbox--a tiny island separated from the mainland in the Mexican state of Quintana Roo--you'll find the hypnotically pretty, blissfully quiet Punta Coco beach. Because Holbox itself remains largely untouched by mass tourism, Punta Coco almost feels like a secret, with miles upon miles of unspoiled velveteen sand.
Where to stay: Hole up at the Villas Paraíso del Mar, a charming, 36-room ecological hotel. Nab one of the hotel's comfy, thatched-roof beachfront cabanas, perfect for lazy naps.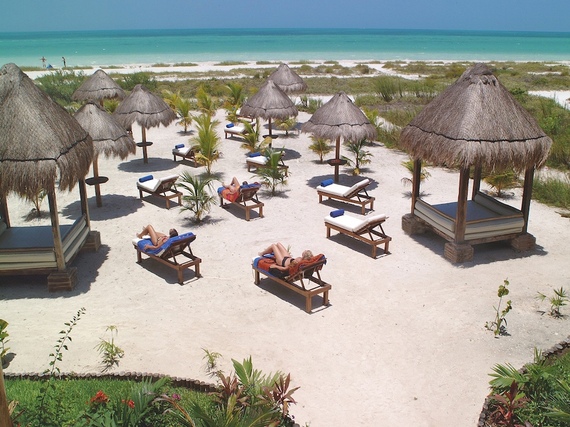 3. Sea Grass Bay, Laucala Island, Fiji
Admittedly, there's not one inch of Laucala--one of the three small islands east of "garden island" Taveuni--that isn't perfect for chillin'. But Sea Grass Bay, part of the Laucala Island Resort, is an especially pristine stretch of coast backed by coconut groves, lush rainforests and green mountains. In other words, it's the ideal backdrop for your relaxation station.
Where to stay: This one's a no-brainer: Laucala Island Resort is the only option on the island; luckily, it's also one of the best resorts in Fiji. Its 25 villas are glamorous versions of traditional Fijian dwellings, and each one boasts its own private plunge pool.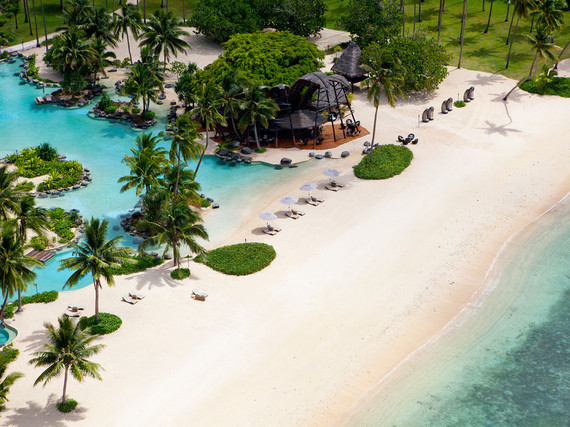 Courtesy Laucala Island Resort
2. Honeymoon Beach, St. John, USVI
Located within the Virgin Islands National Park, Honeymoon Beach is one of the seven beaches that make up the Caneel Bay Resort. It's arguably the loveliest and also hardest to get to; the only means of access is via boat or a mile-long hike. But it's worth the trek: Besides the requisite ivory sand and crystalline waters, you're rewarded with views of St. Thomas and the British Virgin Islands.
Where to stay: Caneel Bay Resort is one of those old-school, classic Caribbean resorts that have remained unchanged--in the best way possible.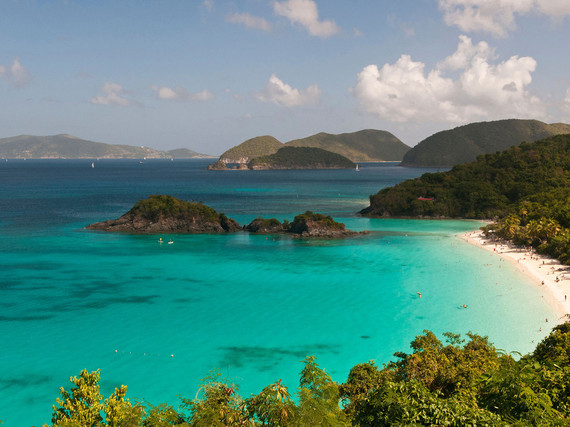 Danita Delimont / Alamy
1. Cocoa Island Beach, Makunufushi, South Malé Atoll, Maldives
It's almost impossible to choose the most relaxing beach out of the hundreds that line the coasts of Maldives' 1,102 perfect islands, but our readers have spoken: Cocoa Island Beach is the world's top island beach for chillin'. From the air, Cocoa Island is an almost indistinguishable slash of white in a sea of turquoise, and besides a spa, a handful of dining options and a library, there's really not much to do on this little sliver of paradise but bask on its palm-fringed beach. And that's precisely why you should visit.
Where to stay: The island is inhabited only by the luxe but low-key Cocoa Island by COMO. Its stilted overwater bungalows, strung off a snake-like wooden pier; are all exceptional, but the Dhoni Loft Suites offer maximum privacy.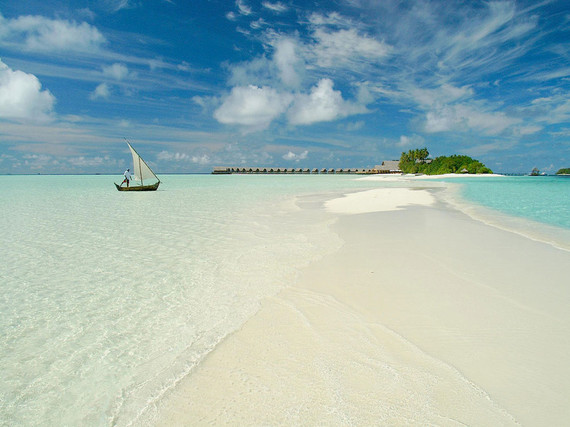 More from Condé Nast Traveler:
THESE Are The Best New Hotels in the World
The World's Most Dangerous Trips
Private Islands That Cost Less Than an NYC Apartment
The World's Best Cruise Ships: Readers' Choice Awards 2014