Plaster, paint, wooden scaffolding? Smashed, shattered, seemingly left haplessly on the floor of the George and Jørgen Gallery as Crane.tv arrived to meet American sculptor and self-proclaimed 'recovered architect' Will Corwin.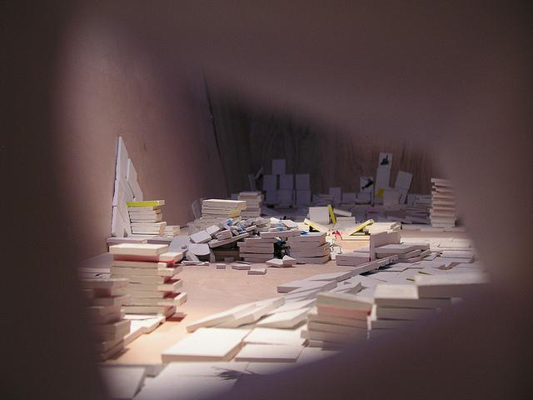 It's his first solo exhibition in London and he doesn't fail to channel his take on mythology, archaeology and 'the need to make big sculptures' we soon come to realise. He explains how our surroundings are the result of his interest in working with plaster, wood and construction materials as opposed to traditional canvas and oil paints. Comparing this idea to Ai Weiwei's renowned Ming-vase dropping, "an intense act or aggression against history itself," with the destruction of beautiful objects. Leading him to question why people go to great lengths to create art that might be destroyed anyway if so, "what does that mean about art itself and how can it actually help the world and make it better."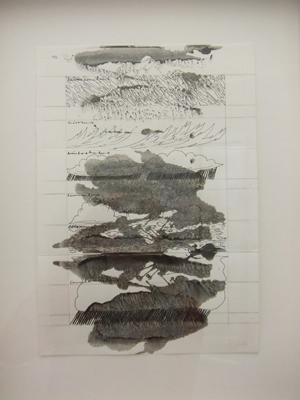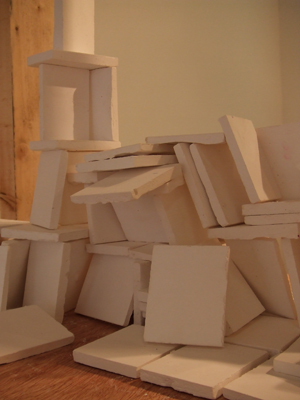 A fascination with the idea of monuments and ruins, especially the translation from greatness to what he referred to as 'a cadaver of a space or building' links us back to his architectural roots, where he found himself concerned with the spatial qualities of creating a sculptural space. Momentarily finding himself a painter, Corwin soon decided that he desired a three-dimensional quality to his work, "it was more about materiality and space than it was about the picture or experiencing it in a two-dimensional way."
Talking of the nature of his work he mentions of the satisfaction experienced, 'doing and thinking about something in a very pure way.' The problems are all abstract, yet thinking about the bigger, philosophical issues is what artists, writers, poets and composers do and he places himself amongst those ranks.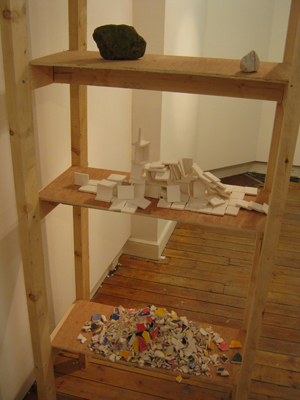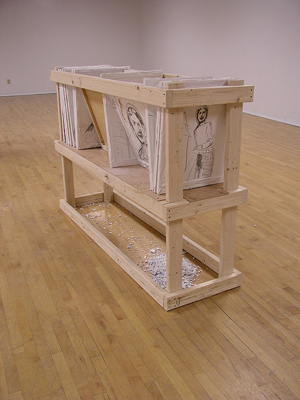 The work we see we're told is based on The Last Judgement mosaic in the cathedral of Santa Maria Assunta in Torcello. The mosaic in question is divided into 6 levels with different subjects, from the sinners at the base to God at the highest point and all those in-betweeners. Finding this pursuit ridiculous: the attempt at dividing up the world. Displacing ideas from this piece to his own studio, his own materials, the objects he has formed, the treasures and the left-overs. Creating his own hierarchy.
It's meant to question arrangement and the whole idea of arranging things in the world - relating that back to the matter of an artist's work, Corwin seems to provide his own answers, "you put forward your own ideas and you see what people react to, it's not demanding a yes or no answer."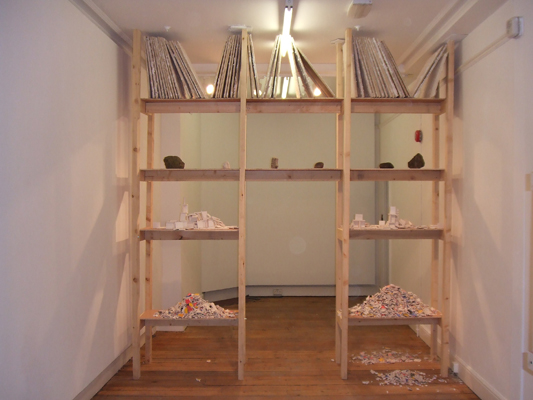 Text by Carmen Ho for Crane.tv
Crane.tv App now available for Nokia devices from the OVI Store