People love famous heroes. Cops and firefighters do it every day, but there's a sense of over-the-top bravado when it's someone noteworthy like Ryan Gosling or Cory Booker. We wanted to capture that in a superhero comic featuring America's favorite heroes, Ryan Gosling & Cory Booker. Okay, it's also fun to team up a movie star with the mayor of Newark. Captain Sully flies their plane. You get the idea.
With writing by Mike Drucker, Sean Crespo and Corey Pandolph. Art by Corey Pandolph.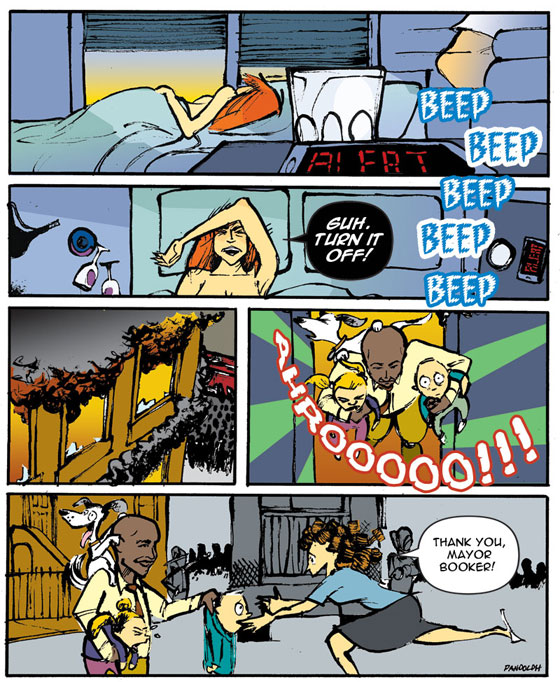 ©2012 Corey Pandolph, Mike Drucker and Sean Crespo
Follow Sean Crepso, Mike Drucker and Gosling and Booker on Twitter.