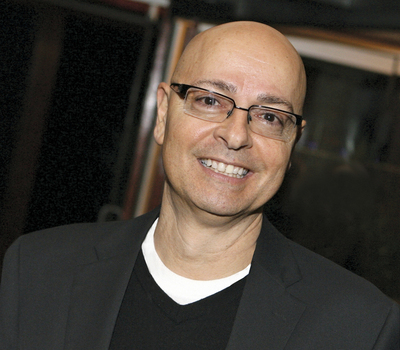 This is the second in a series of articles by Mike Sanson the Editor-in-Chief of Restaurant Hospitality magazine, a great trade mag and website for restaurant management. Every issue he tweaks his readers into passionate responses. The issues he confronts them with are of vital interest to restaurant management, but they are also the kind of topics that will raise the hackles of folks who dine out often. Here's one that I thought I would share with you along with a few of the responses he selected from the many he received. They shine a light on what goes on behind the kitchen doors.
What are your thoughts? What really bugs you when you eat out?
Are Restaurants Holding On to Foolish Rules?
The restaurant in question has a promotion called $2 Taco Tuesdays. I met a friend there and we each had a beer while we waited for his wife and son to show up. For reasons I won't go into, the wife and son could not make it to the restaurant, but asked my friend to bring home some tacos for them. It's all well and good.
My friend and I each ate four tacos and then asked the server to place a takeout order for four more tacos, two each for wifey and junior. "I'm sorry, I can't do that," she replied. "There are no takeout orders for this promotion."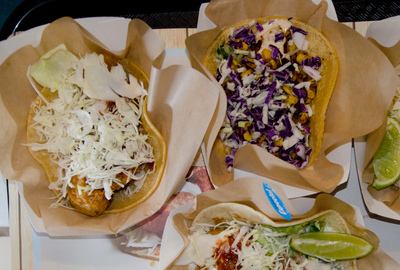 I immediately understood why, but my friend did not and pleaded with the server to help him out because his wife and kid were expecting tacos. He put the server in a bad position and she was clearly uncomfortable, but he recovered quickly and said, "Okay, then I'll pay full price for the tacos." This is where it gets confusing.
"No, I'm sorry, there are no takeout orders allowed on $2 Taco Tuesdays," she said. My friend, thinking the server did not hear him the first time, said he would pay full price for them. Once again she declined, my friend got annoyed and the situation grew uncomfortable. And here is where I jumped in. "Would you please ask your manager to come over?"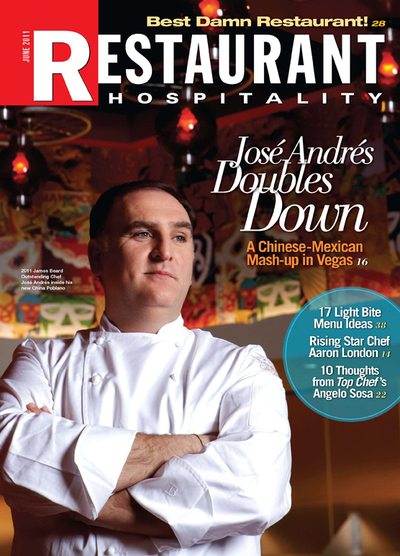 She tracked down a young kid who was dressed exactly like all the servers on the floor (jeans with a black polo shirt bearing the restaurant's logo). I watched as she discussed the dilemma with the manager, and all the while he was negatively shaking his head. He did, however, come over and explain THE POLICY.
The idea behind $2 Taco Tuesdays is to entice customers to come in on a slow business day and eat and drink in the restaurant, he said. "We expect that customers will drink beer (the place is a large saloon-style place) and maybe order more than just tacos."
"It's a great plan," replied my friend with a quizzical look on his face. "It's working. We each just had three beers and four tacos. Now I want to take home some tacos to my wife and kid and I'm willing to pay full price ($9 per taco). We are not trying to skirt your policy."
My friend was willing to spend $36 on four tacos that would have cost $8 if they were eaten in the restaurant. On the surface, it appears to be a tidy profit for the restaurant to decline.
"I'm sorry, I can't do that. Early on, a lot of customers were coming in here and ordering $2 tacos and taking them home. That's why we have the no-takeout policy. I hope you understand," the manager said. Neither of us did.
I have several theories about how and why this policy is being enforced, but all of them lead me to the conclusion that the restaurant is mindlessly serving its written policies, and not its customers or its bottom line. Perhaps I'm missing something. What do you think?
Selected Reader Responses
The situation that you described is a systemic problem in many restaurants that lack well-trained managers. Restaurant owners and service industries are plagued by their inability to delegate authority down to customer-facing personnel. Even in the corporate world policies are subject to interpretation and are frequently "watered down" when there is a client involved. There is no better feeling than when a restaurant server, manager or chef bends over backward to accommodate special requests, and typically the client will pay any price to reciprocate. Sadly many chains and restaurant owners just don't get it and customers suffer.
Dominic Ferrari
Principal
Ferrari Motorsports
Geneva, Switzerland
As a restaurant owner I understand, kind of. But rules are made to be broken. In this case stupid rules are meant to be broken. Note to your friend: Next time, order the tacos and then request a doggie bag.
Jason Clark
Owner
BIN112 and The Strip Club 104
Greer, SC
It's obvious that the manager of the restaurant made a stupid decision about the $2 tacos. I'm sure your friend won't be back to that restaurant. My customers here in North Carolina would have gotten around the policy by ordering four extra tacos and requesting a to go box.
Hopefully they will come back with friends and new customers next week.
Jack Pepper
Owner
Pepper's Restaurant
Boone, NC
The takeout taco thing has got me scratching my head. What we don't know and can only assume is that the boss is such a jerk that this kid manager would be in trouble [for allowing the takeout order]. Or, maybe the kid manager is just lost. I totally get the $2 in-house only promo. However, if you or anyone else wants to pay me $36 for four tacos to go, I would buy you each a beer while you wait! The policy is stupid and the kid's an idiot!
Michael DePasquale
Owner
Michael D's Eatery
Coeur d' Alene, ID
As a general manager and a customer I truly understand both sides. I wish customers would understand that we are just doing our jobs and doing what the owners have put in place as policy. A truly understanding person would see this and not blame the manager and realize that the owner is to blame.
Mark Hodges
General Manager
Pizza Hut
Levelland, TX
My family owns a very popular Italian restaurant and we have a Tuesday Pasta Night for $3.50. This is a dine-in only promotion like the one you mentioned. For a long time we abided by our rule of dine-in only and still do. However, we have a loyal clientele and when they ask me to please sell them a to-go order of the pasta for a loved one at home either sick, working or otherwise, I let them take the pasta home. This doesn't happen often, but it sure makes for happy, loyal repeat customers. Making people happy is more important than a few dollars. Rules can be broken.
Ava Plaszcak
Owner
La Cantina Ristorante Italiano
Paw Paw, MI
I just read your $2 taco story! I must say, this is a problem all over this country. No service, no service anywhere. It seems policies have no leeway. Employees need to have the right of good judgment and decision-making. After all, they can only be 50 percent wrong.  I use to tell my people that the only reason to get fired is for not making the decision. Return business is money in the bank. The $2 taco people should rethink their business strategies.
Pat Parks
General Manager
The Continental Hotel and Restaurant
Centerville, IA
The supervisor of the restaurant I work at constantly reminds employees that the customer is always right. And if the customer is not satisfied, make them satisfied. He says "the customers make your checks." I believe he is right.
Dora Read
Assistant Manager
Church's Chicken
Corpus Christi, TX
My family has a strict no-take-out policy on specials and promotions, but we would never argue with a customer willing to pay full price. That is one of the dumbest things I have heard of. I can't believe they would not allow you to pay full price. Ridiculous!
Blaine Hench
Owner
Ye Olde Ale House
Mechanicsburg, PA
This article really hit home for me. I run a sports bar/ restaurant and we do all kinds of specials like the taco deal for the exact same reasons as the restaurant in your article. I have run into similar situations as the manager. After 15 years of managing restaurant policies, I have found that if you don't operate with a "grey" area, you probably won't be operating for too long. Especially in the last couple of years, I always bend but don't break with our policies to make people happy. I tell all my servers and bar staff to let me decide who gets what they want the way they want it.
Chad Rogers
General Manager
The Greene Turtle
Ocean City, MD
After decades of owning a restaurant, I have developed a few cardinal rules. One of them is do not hack people off in the name of goodwill. Conditional promotions and coupons will always cause this confusion. You must have a manager who has the flexibility to bend the rule as necessary. I hate these organizations that have managers who only have the authority to recite the policy over and over. It's better to give something away than to make customers mad when your first objective was to build business with a goodwill deal. This usually reflects an organization where managers are afraid to make decisions for fear of reprisals. I would rather my manager make a decision even if it's wrong. We can learn from mistakes. In the short run let's concentrate on making a new customer. Then, we have the opportunity to convert them to a full paying customer at some point.
Van Sykes
C.E.O.
Bob Sykes BarB-Q
Bessemer, AL
Tell us about a restaurant rule that hacked you off.
For more of Meathead's writing, photos, recipes, and barbecue info please visit his website AmazingRibs.com and subscribe to his email newsletter, Smoke Signals.
Friend Meathead on Facebook: http://www.facebook.com/AmazingRibs