With the darker and colder days glooming, it's normal to not want to let go of Summer, of the warmth, the brightness and the colors. It just so happens that one trend this Fall season will allow you to do just that: Color Blocking.
Color blocking is the combination of strong colors in a garment or an outfit. The trend has seen somewhat of a revival since its first appearance in the 60s, later again in the 80s as well as in more recent years. It's a reoccurring trend that is here to stay. Luckily designers, despite continuously going back to the basic techniques, have always managed to create exciting modern styles that that reflect personal styles and current times.
As it's sometimes not the easiest trend to pull off successfully, but Sasha Wilkins, editor of Liberty London Girl is an expert in what color blocking entail, how to combine neon tones and what to remember when incorporating this look into your wardrobe.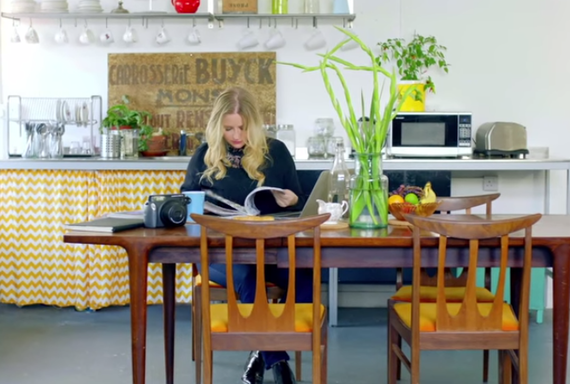 There are different ways of working the trend, of course, depending on how comfortable one is sporting all the bright colors of the pallet. One option is to go monochromatic, focusing on one strong color throughout the entire outfit, such as the red scuba dress. Sasha decided to paired it with a statement necklace, lilac gloves and some simple black boots.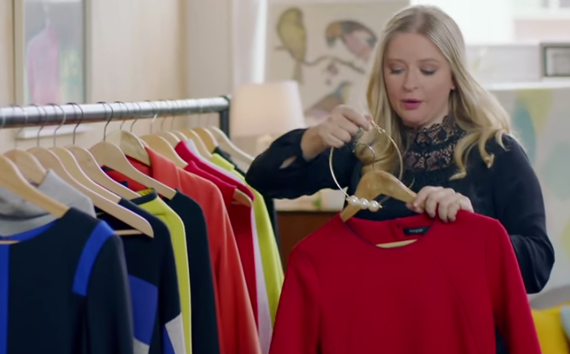 To make life a lot easier, there are also statement pieces with color blocking already incorporated. In standalone looks like this, the designer has done all the work for you, you just need to wear it.
Complementary colors are opposite each other on a basic color wheel. Combining these colors will make you stand out, but it's up to you how far you want to take the trend.