Nightlife culture is constantly evolving, constantly changing. Event organizers and club owners are forever trying to get ahead by coming up with the next big thing, whether it's the most desirable party night or the unique bar experience.

Berlin-based artist and DJ Isabel Lewis has come up with her own concept that is refreshingly different, originating in her passion for several different areas of nightlife culture. Her musical background, appreciation for food and drink and love of theatre and choreography, has inspired her to host so-called 'Occasions', arrangements of these different elements that invite her guests to enjoy themselves under her hosting guidance.

"[In] the celebratory atmosphere, people feel relaxed, they can have a drink, and they can have something to eat,' she says of her 'Occasions', during which she aims to elicit the participation of her guests by simply being inviting.

She was born in the Dominican Republic and grew up on an island off the coast of Florida. As an artist she is interested in people's experiences, as a dancer she explores the influences of movement and as a DJ she loves the impact a set can have on the audience over the course of an evening. Reacting to the need for a specific sound, or a particular level of bass, and sensing when it's time for a drink, sparked the idea.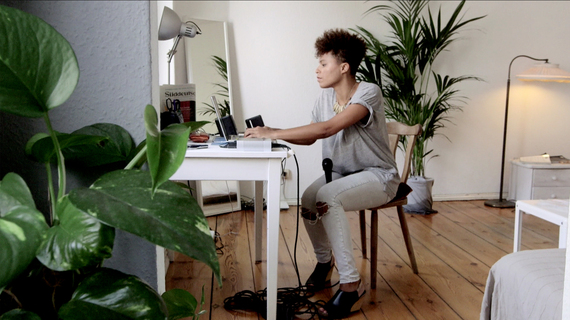 She was part of the ICA's Off-Site project at this year's Frieze Art fair and hosted several 'Occasions' at the Old Selfridges Hotel. Different from exhibitions or live shows that work with the concept of audience observation, her 'Occasions' offer an experience that amalgamates all the senses.

"My interest in the last [few] years has been more and more in how can I create a type of experience that brings together the human sensorium, that doesn't just rely [...] on our visual sense," she explains, while sitting in her Berlin flat, holding up a small vile. To complete the sensory experience of her evenings she is introducing the sense of smell, working in collaboration with Norwegian chemist and researcher Sissel Tolaas. The idea is that at a certain point during the evening you break the vile to let a smell enter the space around you, in order to round-up your experience.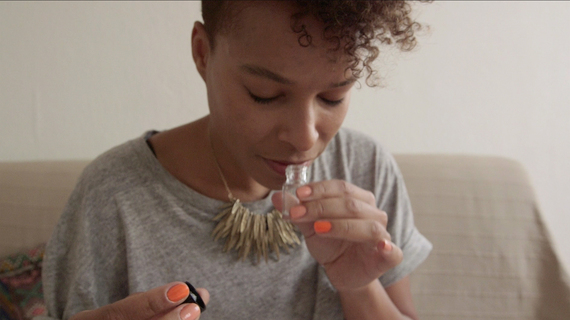 With her 'Occasions', the artist manages to create a relaxed, communal space that allows people to experience whatever they choose, after being offered a hand-tailored, multi-sensory evening on a platter.
Text by Ruth Amelung for Crane.tv
For more cultural news follow Crane.tv on Twitter or find us on Facebook or Instagram