The London-based singer-songwriter performs his single "Nitrous" and tells us why the days of Arsenal raps are over.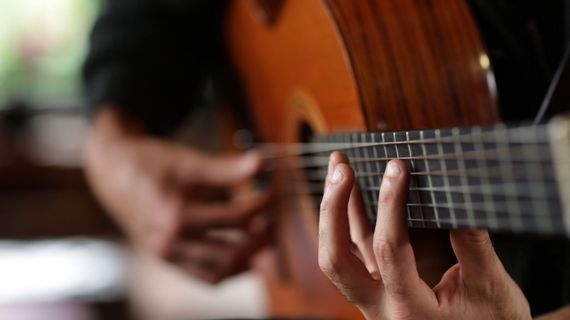 At six, he believed he could fly. From this early music memory, involving the complex balance of speed, cornering and Dire Straits, Nick Mulvey has gone on to many other great heights. He achieved cult acclaim with his previous band Portico Quartet, who were nominated for a Mercury Music Prize back in 2008. Two years later, he hung up his Hang drum and reverted back to the guitar, releasing his first solo EP Fever to the Form last year and touring with the likes of Laura Marling, Willy Mason and Laura Mvula. He also hit the festival scene hard, partying as well as playing, with sets at Glastonbury and Lattittude.
Mulvey kicked off 2014 with a huge UK tour and is one of the artists to watch out for this year.
Text and video by Leila De Vito for Crane.tv
For more cultural news follow Crane.tv on Twitter or find us on Facebook or Instagram