Remember Sarah Palin's overly paid makeup artists from the presidential campaign - Amy Strozzi, Heather Cummings, and Tifanie White - well they all secured another Emmy nomination yesterday for their work on "So You Think You Can Dance" (this is their third year in a row!) The makeup team made headlines in the final weeks of the campaign because FEC reports showed that they were among the highest salaried workers on the campaign.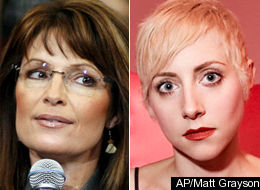 By my calculations, Amy had the highest salary on the campaign - making close to $70,000 for her work doing Palin's makeup from the RNC convention through the election, and her assistant Tifanie made almost $40,000 for doing John and Cindy McCain's. (Heather just came in to help at the convention.) I always wondered if this was a source of tension between Cindy and Sarah: that Sarah got the top makeup artist, Amy; while Cindy got stuck with her assistant, Tifanie.
Sadly, still no Emmy nomination (or indeed, any professional tv or film credits) for the elusive fourth makeup artist who was paid $900 for flying from LA to Minneapolis for the convention: Tracy Thorp, who's specialty was apparently spray-on tans.
Final note: though it was widely reported at the time that Strozzi had the highest salary on the campaign, what was interesting in the FEC reports was that the top three campaign officials - Steve Schmidt, Charlie Black, and Rick Davis - got no paid "salaries" at all. Instead, all three were paid through their respective consulting companies in such a way that it was impossible to sort out what they actually made. Somehow I think they all did just fine.