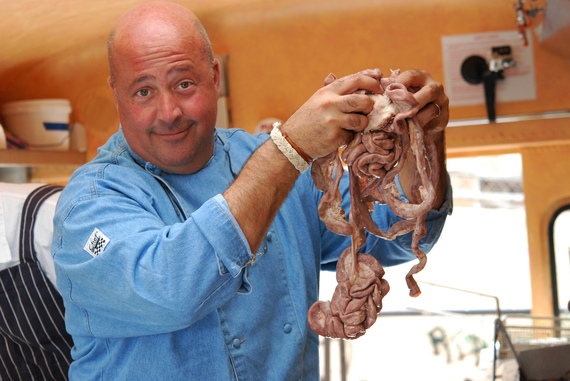 When IBM's Watson dominated on Jeopardy a few years ago, the question most people asked was, "What does IBM want to do with this thing?"
Now Watson is turning its attention to food, using its powers to identify surprising new flavors and foods.
This week on The Sporkful, I sit down with Andrew Zimmern and the people behind Chef Watson to discuss life at the frontiers of flavor.
Of course, when it comes to unusual flavors, there is one human who can go toe-to-toe with the data-crunching likes of Chef Watson: Andrew Zimmern (shown at top), host of Bizarre Foods on Travel Channel. On his TV show, Andrew goes all over the world looking for new tastes. In other words, he's sort of like the human version of Watson.
"We have such a narrow definition of what is edible," he says. "What I admire so much about Watson is I think it's going to change our food lives."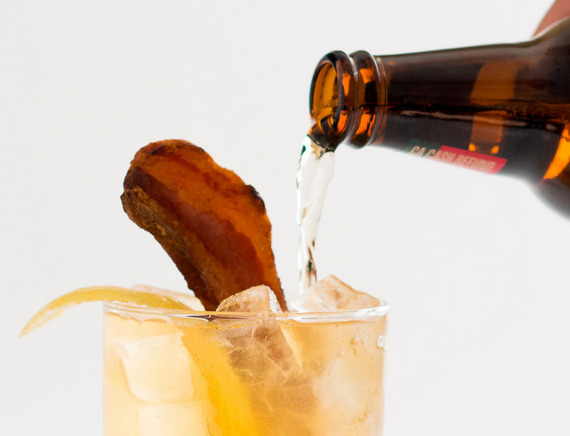 IBM, Bon Appetit, and the Institute of Culinary Education have collaborated to test and refine Chef Watson. This week they released a cookbook and an app in beta.
The cocktail section in the new cookbook exemplifies the app's sometimes bewildering culinary innovations. Take cider muddled with pancetta (shown above) -- a meaty cocktail unlike anything I've ever imagined. I have to be honest -- that's one pairing I'm not sure I would endorse.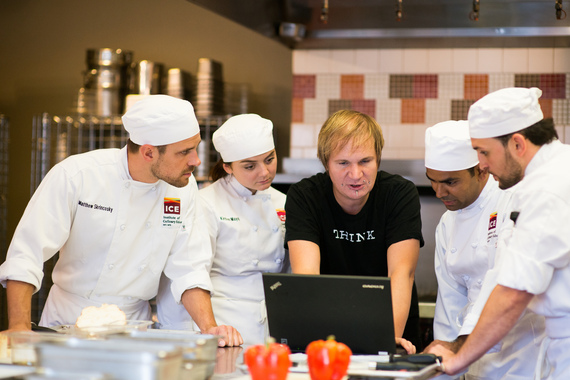 But the good news is, Watson doesn't just process ones and zeros -- it can learn from flavor pairings that don't quite work.
"It used to be that you had to program a computer for it to do something useful," says Florian Pinel (show above, black t-shirt), software engineer at IBM Chef Watson. "Now we have these computers that can learn and reason a little bit like humans."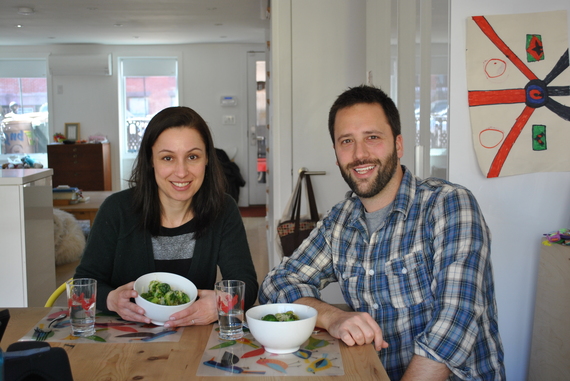 After talking about Chef Watson, I wanted to try it out for myself. So I went to see my friend Manoush Zomorodi, host of WNYC's technology and culture podcast New Tech City.
Manoush and I (shown above) both like to eat. But while I love to cook and always go the extra mile for deliciousness, Manoush is all about mealtime efficiency. We set out to test Watson on two metrics: taste and convenience.
We rummaged through Manoush's fridge and pulled out banana, avocado, Brussels sprouts, garlic, candied ginger, and jalapenos.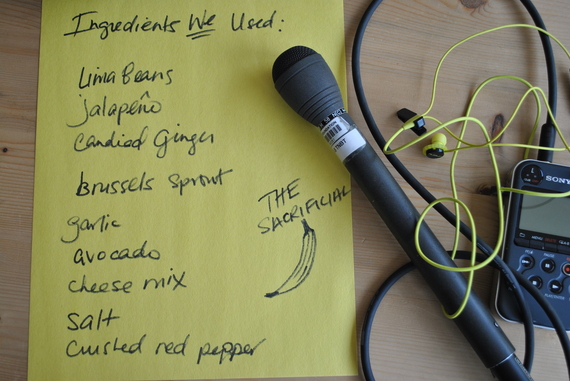 Then we typed those ingredients into Watson and picked a recipe from among the options. It involved cooking avocado. We were skeptical, but we forged ahead.
Chef Watson's recipe definitely had some bugs. But as they say, the proof is in the pudding, and these rich, garlicky-spicy Brussels sprouts did not disappoint.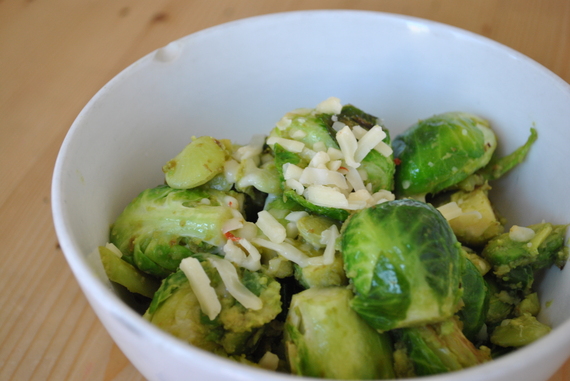 Listen to The Sporkful podcast through the player and subscribe in iTunes.