2001's Cats and Dogs was a disappointing dud, a seemingly sure-fire premise for family-friendly fun that foundered on a hackneyed concept, lame gags, and creepy, CG-enhanced talking animals. Does the sequel, Cats and Dogs: The Revenge of Kitty Galore, improve upon the original, or is it time for a trip to the animal control shelter? We'll give you three guesses, and the first two don't count.
Dan Persons, Steve Biodrowski, and Lawrence French answer these and other questions in the 25th episode of the Cinefantastique Podcast, along with the usual round-up of recent news, upcoming events, and home video releases.
IN THIS EPISODE:
1. News
2. Opening in Theaters
3. Discussion: Cats and Dogs: The Revenge of Kitty Galore
4. New on Home Video
5. New at cfqmag.com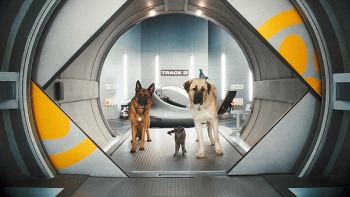 Check out previous episodes of the CFQ Podcast
v1n24 - Eyes Without a Face
v1n23 - Inception
v1n22 - Predators
For the latest news on horror, fantasy, and science fiction film and television, visit Cinefantastique online.