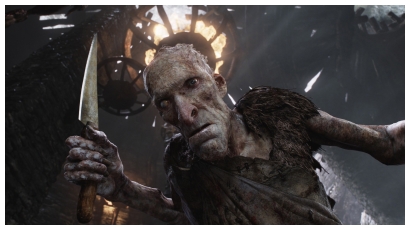 Once again, America has taken a look at the latest revisionist fairy tale and sighed a collective, "Why?" Jack the Giant Slayer flopped at the box-office in its opening weekend, despite a mammoth budget, attractive leads, and director Bryan Singer expanding the story of a humble peasant vs. a ravenous giant into something that incorporates a plucky princess, an enchanted crown, a sardonic soldier, a war between giants and humanity, and much, (maybe too) much more. But is the audience's resounding apathy deserved? Come join Cinefantastique Online's Steve Biodrowski, Lawrence French, and I as we discuss this 3D attempt to do bigger better and weigh whether this version distinguishes itself from the revisionist lot, or is just more fee-fi-fo-fum.
Plus: Steve gives his capsule review of The Last Exorcism Part II, and what's coming to theaters next week.
Click on the player button to hear the show, or right-click the title to download.
Cinefantastique Spotlight Podcast: Jack the Giant Slayer