As a fashion and beauty editor, it's my job to know when Rihanna has switched up her hair color again or every single detail about an upcoming Target designer collaboration.
However, spending way too much time praising celebrity style and less time focused on my faith spiraled into an unhealthy addiction with Rihanna Navy hashtags and magazine cover likes.
I tried setting boundaries by leaving work at work and keeping all gadgets outside of my bedroom. Yet, the desire to be in the know 24/7 only made me restless. The high of being one of the first to spot a breaking news tweet got so bad that I would wake up in the middle of the night searching for my iPhone while laying between my Egyptian cotton sheets.
With my first vacation in five and a half years approaching, I was suddenly faced with the reality of not hanging on to Riri's NSFW tweets for seven days straight. Shutting down my work phone and computer so that I could soak up some sun and meditate at a yoga resort and spa in Tulum, Mexico sounded simple enough.
But what if Beyoncé debuted a new haircut and I missed it? Good thing I prepared an out-of-office message that made it clear the diva was the only person besides family members who could contact me during my vacay. (Still waiting for that call, Bey!)
I chose the Maya Tulum Resort and Spa for my stay because it boasted a mind, body and wellness package that included a private cabana with no Internet, TV/cable, phones or alarm clocks -- thriving at its best!
If there is one thing that my Christian upbringing has taught me, it's that if I give my burdens to God, He will remove the stress from my life. I needed to surrender all.
On Day 1...
I rolled out of bed early as usual but didn't feel exhausted. (I couldn't recall the last time that happened.) My brand spanking new yoga clothes and the crushing waves I could hear from my bed was all the motivation I needed to get up and go to a Kundalini Kriya meditation class.
Observing how my body responded to various poses, I felt forced to block out everything and live in the moment.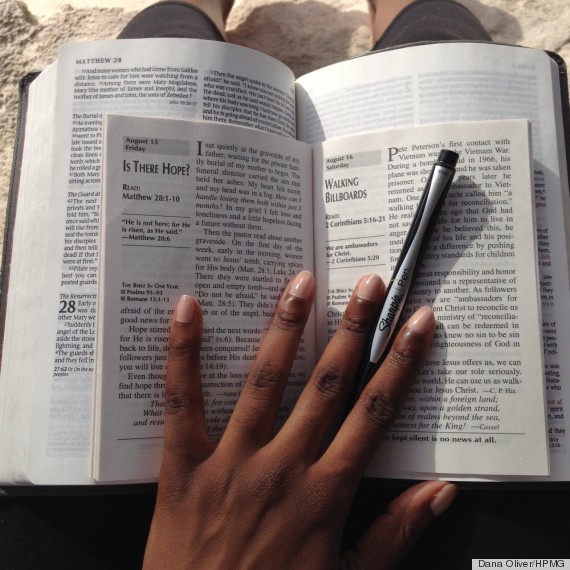 Then I sat on the porch outside my cabana, read the Bible and prayed. Overwhelmed with gratitude for such a vacation, I looked up at God and wondered what I was gaining by not taking time off to recharge. I figure the sun making its way from behind the clouds was a divine sign that He knew I would truly value this blessing.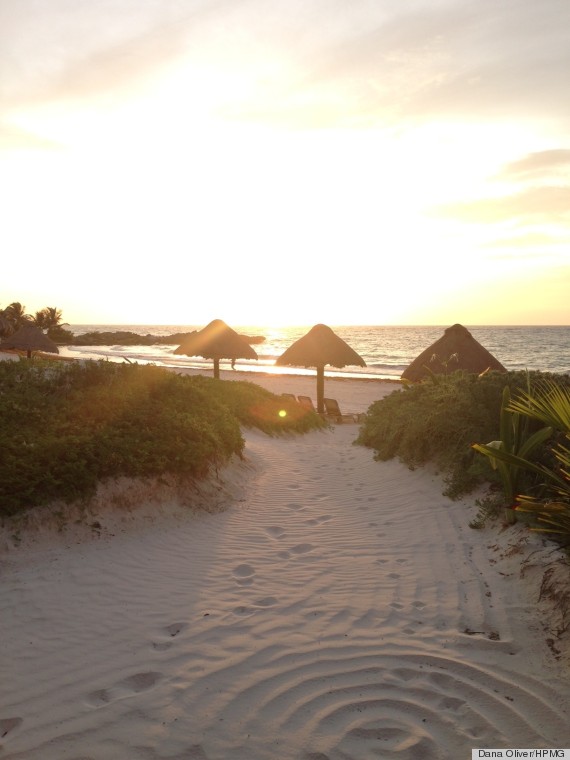 On Day 2...
My body was even more relaxed, as I treated myself to a holistic massage where my masseuse, Chandee, used essential oils to draw out all the tension. With her mantra to "breathe" imprinted in my memory, I was fully engaged while reading "Our Daily Bread" and "Americanah" -- something I'm rarely able to do with the constant lure of social media and news.
On Day 3...
I mixed up my beach-yoga-meditate routine by spending the day at the Tulum Ruins. Even though it was blazing hot, it felt amazing to play tourist and see all the sights that I've heard so much about.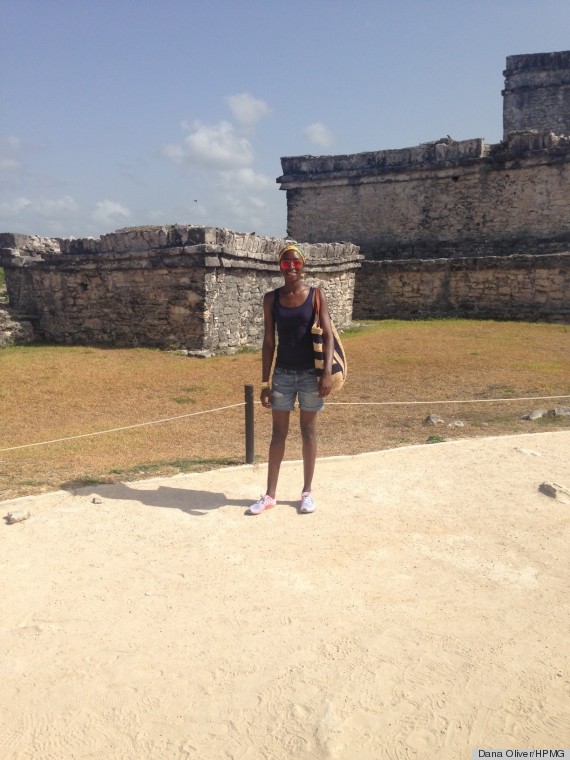 I capped off my evening by having dinner with a lovely couple from Philly and a wonderful woman from Quebec. They were shocked by the amount of time I had gone without taking a real vacation. According to them, taking time to "get away" sparks creativity and an appreciation for life.
On Day 4...
Headline ideas and opening paragraphs started to creep into my mind because I would be returning to work soon. I deeply inhaled and exhaled those thoughts away... right after jotting down some notes.
Most of the weekly guests had already left the resort. The personal space allowed me to feel even more empowered to freely roam, relax and release my worries to a higher power.
On Days 5-7...
I returned to the States with no clue of what Rihanna had tweeted since I last logged on. However, I had committed to memory Bible verses like Jeremiah 17:7 that restored my spiritual foundation. And those words are what helped me to get through the final days of my social media cleanse.
Since returning back to work, I've found it easier to turn off phone when I'm not on the clock. Don't get me wrong -- it hasn't been smooth, especially in the mornings when the first thing I want to do is scroll through the HuffPost Beauty Instagram feed.
My fascination with social media sites and fashion news may never wane. But if I want to bring balance and peace to my hectic life, making meditation and prayer the first things I do each day should be a priority over scrolling through Twitter.