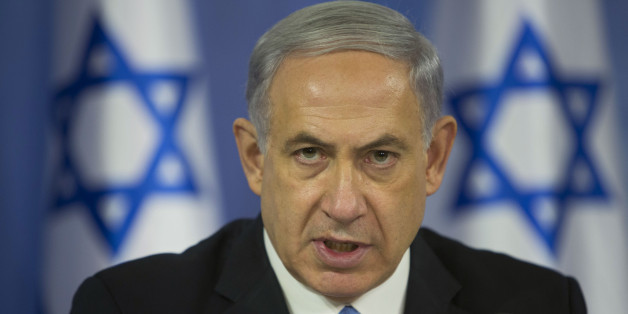 As of this writing, Israeli Prime Minister Benjamin Netanyahu is in the fight of his political life. Having been at the top of the Israeli political lexicon for the past six years, Netanyahu is trying to make history on Tuesday, March 17, when he will either have to vacate the prime minister's office for another candidate or get some new furniture for an unprecedented fourth term.
Based on the polling before the election, Netanyahu could use all the help he can get. Indeed, if Bibi loses the race and is forced to hand over his prime ministerial duties, he will likely go back home wondering whether his March 3 address to a joint meeting of Congress contributed to his downfall.
You can call it a desperate attempt to siphon off right-of-center and hard-right Israeli voters a day before a national election, but Netanyahu's bombshell remark on the Israeli-Palestinian peace process has raised a lot of disconcerting eyebrows in Tel Aviv, Ramallah, and Washington. And Bibi's message regarding the creation of a Palestinian state on the last day of the campaign trail was anything but nuanced. In effect, it was a stunning admission from a man who never truly liked to play the role of an historic peacemaker: I, Benjamin Netanyahu, will oppose a two-state solution if I'm re-elected.
Palestinian Authority officials are anything but surprised. Indeed, as Hanan Ashrawi said in reaction to Netanyahu's remarks, "This is the real Netanyahu." Or, in other words, "We Palestinians already knew that he wasn't serious about negotiating a two state solution."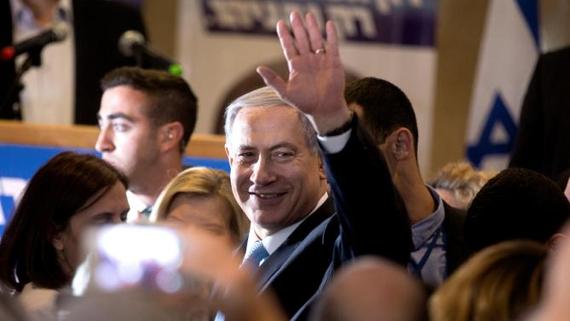 AFP Photo/Menahem Kahana
For President Barack Obama and his administration, Netanyahu's comments will be derided as a desperate attempt in the heat of a close election to save his job. Obama and Netanyahu have never had a very constructive professional relationship, particularly on the Middle East peace process, and both men have viewed the other as a significant thorn in what they hope to accomplish in the region as a whole. But it's difficult to see how Netanyahu's latest dig on a non-existent peace process will help U.S. and Israeli officials turn the page on the sniping, name-calling, and leaking that have occurred over the last month. In fact, by unhinging himself, Netanyahu could very well have made his relationship with President Obama even worse at a time when the State of Israel needs the United States to shield it from the inevitable anti-Israel or anti-settlement resolutions that are so typical in the United Nations.
Bibi's steadfast opposition to a Palestinian state could very well work in drawing him voters that would ordinarily go to Naftali Bennett and his Jewish Home Party, but at what cost? It's hard to see how an even more treacherous partnership with the leader of the free world -- President Barack Obama -- would help Bibi achieve the kinds of things that he wants to achieve in a fourth term. How, for instance, does it serve Israel's national security interests to write off the last year and a half of an administration in Washington that has advocated on Tel Aviv's behalf at the U.N. for the last six years? How does opposing the establishment of a Palestinian state help Israel resolve a demographic challenge that is becoming all the more pressing? And, finally, how does Netanyahu's comment help Palestinian President Mahmoud Abbas retain the dwindling support he needs from his own people. Abbas certainly has his faults, but he also happens to be a person who is far more preferential than the extremists embedded within Hamas and Palestinian Islamic Jihad?
Netanyahu may have helped solidify his stature as a unique figure in Israeli politics with his last-minute gambit, but he certainly didn't do himself any favors with the White House -- a building he will continue to need if he comes out on top.