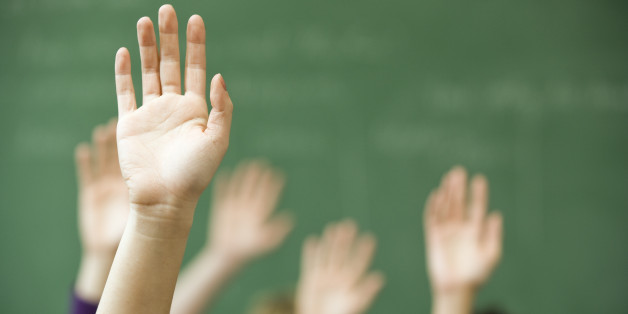 When was the last time you purchased an item and after realizing it was damaged you "felt bad" or too shy to return it? Probably that rarely happens. Whether it is clothes, food or any other service, we all want to get the worth out of our investments.
In the same way, we must also expect quality learning from the investment we make in higher education. If we are paying top dollars and devoting years of our lives to learn and get trained, why do so many of us feel ashamed to speak up when we are struggling?
When it comes to classes, not understanding for prolonged time indicates a need for action. Personal agency can make a difference in any situation. Only we can take control of our learning and the outcome because only we can vocalize our needs.
It is not about antagonizing our professors or ignoring the inequities influencing our classroom experiences. Instead, it is about validating our needs while resisting a victim mentality that can easily paralyze us.
Start by fostering a clear line of communication with faculty who can support you in getting the most out of your educational investment regardless of the circumstances. Professors may not be able to change their teaching style to cater to every student, but they can work with you to find alternatives.
If you want to improve your learning and be on top of your game, here are 5 tips to help you get started:
Assess your learning experience frequently.

After every class ask yourself what about the structure, materials or delivery is working and not working for you? What parts did you find confusing? What are things the professor did not do that could have improved your understanding? What could you have done differently before, during, and after class?

Ask clarifying questions.

As cliché as it may sound, the only dumb question is the one not asked. Raise your hand during class and ask your professor to repeat a statement, clarify a concept, give an example or rephrase the explanation. If you are confused, so are other students (some may just be pretending to understand or may be too distracted to realize they don't).

Go to office hours.

Office hours should be part of your schedule. At the beginning of the semester note in your calendar when office hours will be held for all your classes and do your best to arrange your work and extracurricular activities around them. Especially for the classes you foresee will be the most challenging, attending at least one of the professor's open hours gives you the opportunity to receive clarifications every week. If the office hours conflict with other classes or commitments, inform the professor in advance and request assistance. Make sure you do email to ask for convenient meeting times or for alternative people you can reach out to for help.

Give suggestions.

When something about your class or lab is not working for you, let the professor know. If there is something different that you think would be beneficial to fellow classmates, share it during office hours. The worst that can happen is that the person is not receptive to your ideas. In that case then you can simply ask for suggestions on how you can make the current structure of the class work for your learning needs. Either way, you have much to gain.

Start a study group.

We are never alone. We can choose to struggle in silence or choose to form mutually beneficial partnerships. Get the email of some students in your class and ask if any of them are interested in working on homework, reviewing class materials or studying for exams together. You can also send a mass email to your classmates proposing to form a study group. Most likely you'll find some people. One brain may not understand everything, but multiple brains have infinite power. Even if you are all perplexed, group encouragement will get you much farther.
It's all about being proactive. We are our own best advocates and it's up to us to seek solutions or alternatives that enable us to meet our individual needs. There may be circumstances that seem out of our control. But even then, speaking up can improve the current situation or give us a different perspective that makes it more tolerable. Ready or not, go for it. The possibilities are worth the risk.