Lee Quarrie's new film, Patchwork Dreams, is an inspiring account of a Chinese seamstress's triumph over the forces of inequity. It's a story with a powerful lesson about the nature of being: Beauty can be found everywhere, even in the depths of despair.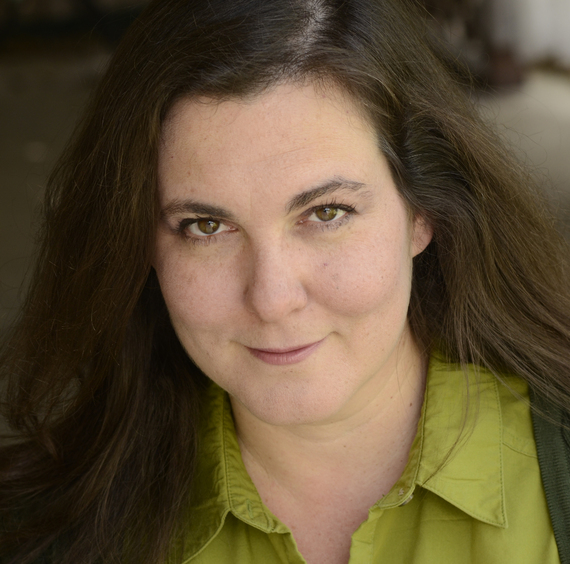 Filmmaker, Lee Quarrie
Lee comes to the world of film as a mature woman. She spent the first 12 years of her professional life as a secretary before deciding to give voice to her creative passions by pursuing an advanced degree in the performing arts.
"I'd always felt a strong creative drive," Lee says, "but it took me a long time to work up the nerve to give it expression. In a way, Patchwork Dreams is as much a story about my life as it is a story about the protagonist's."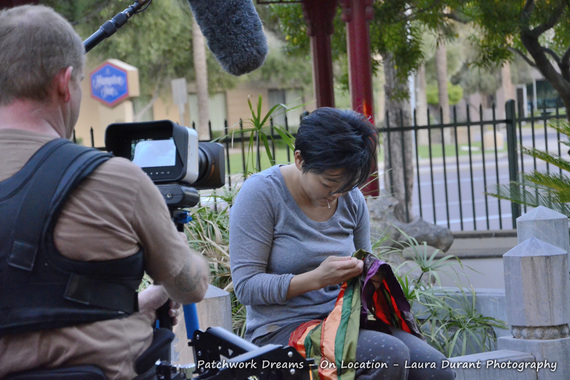 Jai Yunae as a rebellious young seamstress in Patchwork Dreams.
Lee came up with the idea for her film while working on a performance piece as part of her graduate studies and, seeing the potential, turned it into a screenplay. Even so, the film almost didn't get made. It was on a whim that she submitted it to the 2013 Beijing International Screenwriting Competition.
"I barely made it in under the deadline," she told me. "I was working on it up to the very last minute, so you can imagine my surprise when I was notified that I had won."
With the technical and financial support that came with the prize, Lee spent the next 12 weeks on location in Beijing and Tempe, Arizona working on Patchwork Dreams. The result is, at turns, moody and bright, but always hauntingly elegant. Though set in China, the film is uplifting in a way that transcends language and culture. It inspires us to find joy and beauty in our own lives, even when the Sun's not shining.
For more information about Lee and her film, click here.
--
Darby Roach is a writer, designer and adventurer. He recently rode his bicycle around the world and has written two new books about the odyssey, Right Lane Ends and How To Ride A Bicycle 'Round The World.