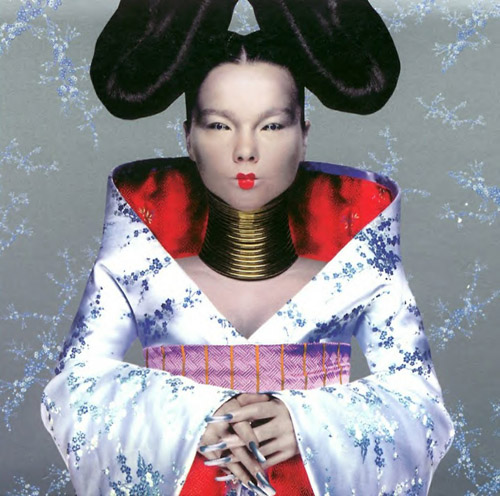 I can't tell you anything about McQueen you don't already know or can't read for yourselves. As a lover of indie fashion, I'm usually not that much into high fashion. I love a good runway show as much as the next person, but for the most part it's people's personal style and new young talents which fascinate me the most.
Having said that, the thing I do love about high fashion is the extent to which it is art. And in this aspect, for me, no one was more of an artist than Alexander McQueen (Lee McQueen).
And if I had to choose what kind of artist he was, I'd have to say an architect or a painter. And not just any architect or painter - but a ground breaking brilliant one.
A few months ago, while playing on Polyvore, I created a set called Alexander the Great. It was a homage to McQueen's outrageous much disputed new platform shoes, the 12" ones from his spring 2010 collection, inspired by Charles Darwin's Origin of Species.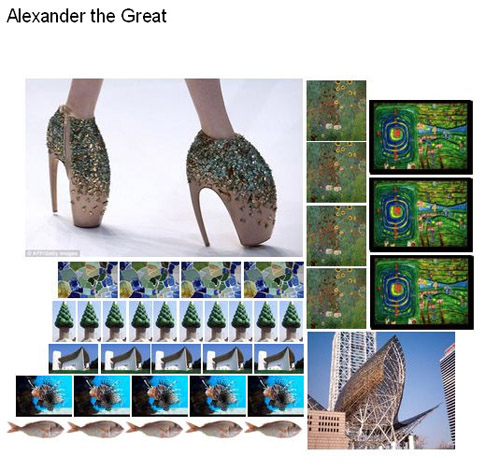 And while I created a collage surrounding the shoes, I found myself adding, on top of two fish, images of the works of Gustav Klimt, Antoni Gaudí, Frank Gehry, Hundertwasser and Le Corbusier. In my eyes, McQueen was as much a genius as any of them.
May he RIP.