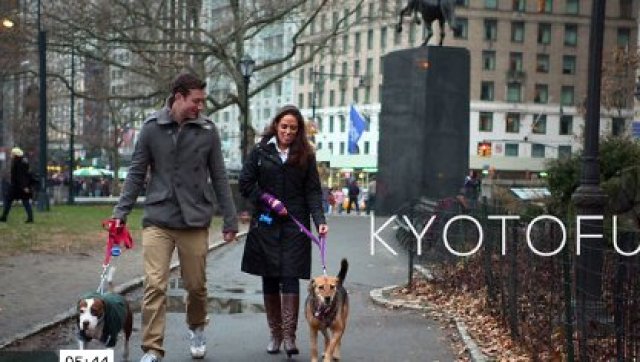 In New York City, your work isn't just your job. It's an all-encompassing passion that defines who you are. Part of that comes down to economic necessity: You have to work hard to survive in such an expensive place. But it's also cultural, and nowhere is the myth of long hours as the key to happiness more ingrained than on Wall Street.
For Nicole Bermensolo and Michael Berl, though, their life working for an international investment bank had proved unsatisfying. They'd been friends in college, and then friends at work, and then things turned romantic. On a trip to Japan, they both found what they'd been missing.
"The first time I went to Japan, I was so impressed by the passion and tradition of restaurant owners," Berl says. "They learn from their family -- simple dishes and ingredients passed down and served simply in some of the tiniest settings I've ever seen. Some of the best cuisine I've ever tasted was in nondescript counter bars that had been there forever. The food was incredible. Just incredible."
Bermensolo tried yuba, fresh heated tofu skin, and she knew she'd discovered her true life's passion. "I remember thinking: This is the best thing I've ever eaten in my life. Warm and creamy and just the best thing ever. We had to bring it back with us."
Their romance with each other soon ended, but their romance with Japanese desserts continued to blossom. They quit their jobs, signed a multimillion-dollar lease for a small storefront in Hell's Kitchen, and opened Kyotofu, a Japanese dessert bar. But though their work environment changed, their workaholism didn't.
The long hours and stresses of operating a small business took its toll on their friendship. It's easy to get caught up with wanting to get things right," Bermensolo says. "Before you know it, you both have your hands in everything. It's not sustainable and not efficient." There were arguments and struggles. For a while, the business partners worked opposite shifts so they didn't have to see each other.
Despite all the tension, or possibly because of it, Kyotofu is doing great. Now in its seventh year, the little Japanese dessert bar has been name-checked on Good Morning America by Mario Batali and their Japanese shortbread has been written up in the Wall Street Journal. People are still lining up for the green tea crème brûlée, warm chocolate mochi cake, miso chocolate brownies and black sesame sweet tofu. A savory menu that includes Japanese pumpkin soup, warm Japanese mushroom salad, and sake-braised pork belly also gets rave reviews.
And the two long-term friends and business partners have learned a lesson from their restaurant: Hard work has its rewards but so does backing away from the grind, and they try to teach it to each other every day.
This video from Dark Rye was produced by Hope Wilson and edited by Nathan Downing.