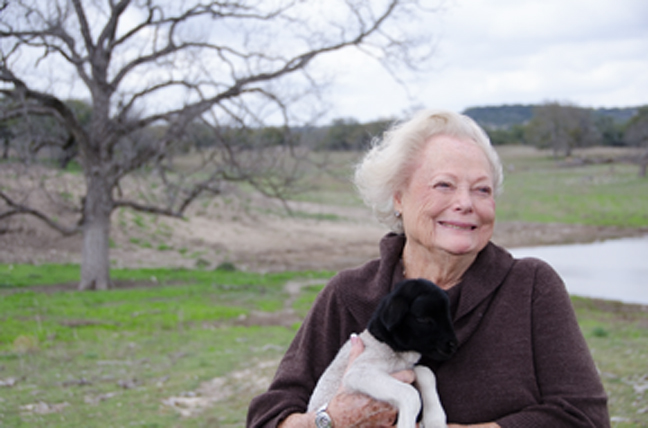 "I've been a rancher since I was a little bitty girl," Wynona Winters says. "My grandfather and grandmother were ranchers, and my daddy was a rancher, and I married a rancher. I'm 77. Ranching is my love. I think you have to love ranching to do it. You don't make a pile of money. You accumulate your land, and your land is your life."
Wynona and her husband Thomas Earl Winters bought their ranch in Goldthwaite, Texas, in 1959. They'd been working her daddy's ranch and had saved up enough capital. At first, they had 3,000 acres, but their holdings grew. Now it's nearly 10,000 acres. Thomas passed in 2006, but Wynona knew more than enough to keep the business going on.
She'd been ranching a long time by then and could see that the land was starting to change. So she had to change along with it. Wynona started clearing her land, one acre at a time, of the cedar and mesquite trees that had descended on the area like a plague, destroying pasture and sucking up much-needed groundwater with their massive taproots. She cleared a thousand acres, moving her cattle from one area to another to keep the ground fertilized. Most importantly, she also found a new product to grow: Dorper sheep.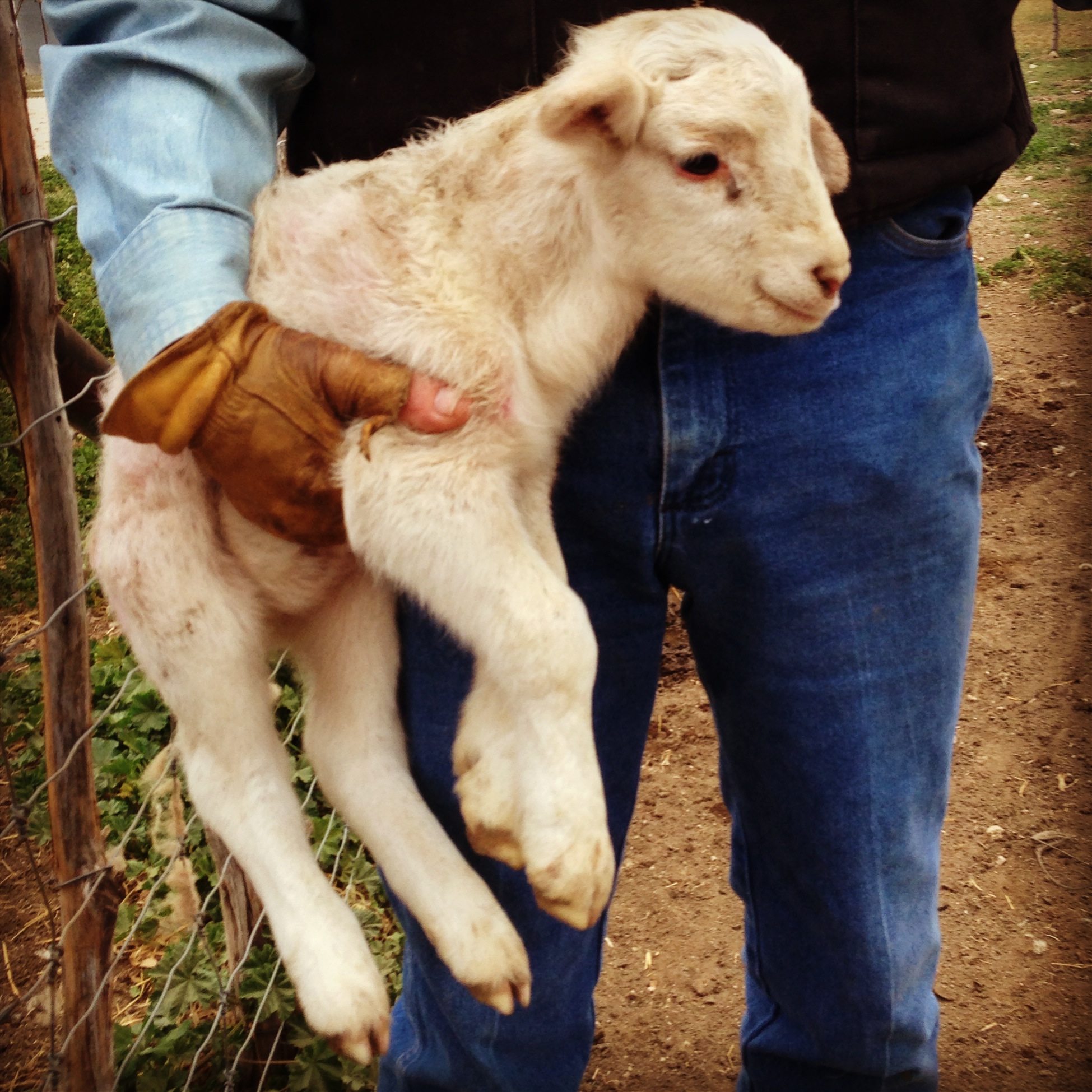 Wynona's wool sheep were proving expensive, and she didn't have enough usable pasture to grow her cow herd. So the Dorper, a "meat sheep" from Africa, was the perfect solution. She found herself falling in love with her new product, while always keeping in mind their ultimate purpose.
"They're really classy sheep," she says. "They're well-bred and that kind of thing. They're a neat animal to take care of.
They're very gentle, very affectionate. Every one of them will come up and smell my hand, wanting me to pet them. They're a real affectionate animal. They're a meaty animal. They dress out really pretty clean meat."
The Dorper sheep have proven a godsend to Wynona because caring for them is easy. They thrive on just about any vegetation, including weeds and scrub grass and bushes. They have a high metabolism, rarely get sick and serve as a model animal for a new system of sustainable agriculture that's spreading throughout rural America as part of a movement away from big corporate meat farms.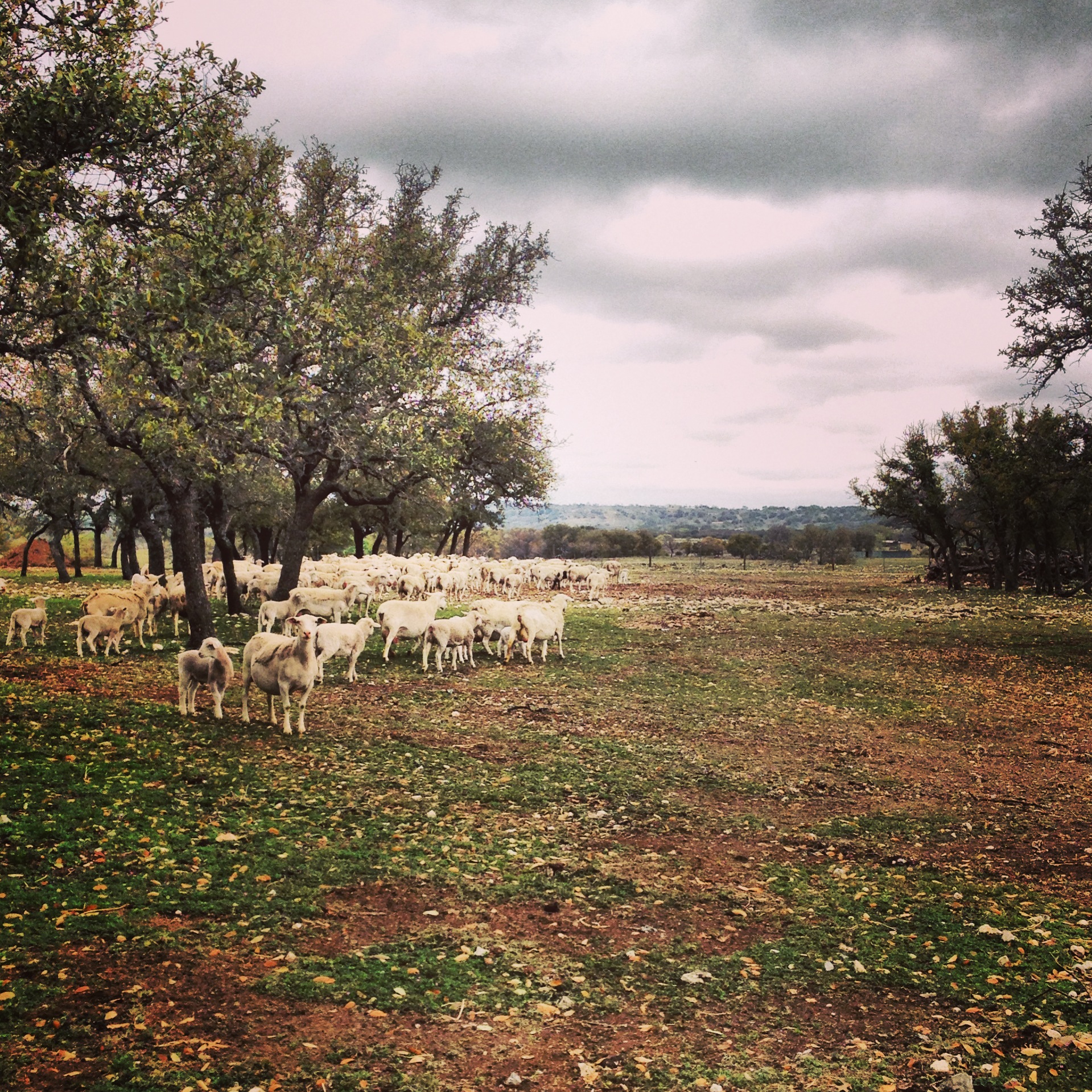 Of late, Wynona has found herself listening to a Louisiana radio personality who calls himself "The Dirt Farmer." He advises his listeners to use as few chemicals on their land as possible. This allows the dirt and the animals and plants it breeds to renew themselves. Wynona has taken his advice with her sheep and cattle.
"In the past, with a drought you either sell out or weather the storm, but now I don't have to," she says.
"I have nothing but young cows, and I'm trying to do it the healthy way, not give them chemicals. It's working for me, and it's a lot less expensive. You don't just load 'em up with antibiotics all the time. If everyone would do this all the time, our country would have better food. Get your land back to the way it was during your grandfather's days. I think you can make a better living and raise a better product."
To that end, Wynona's son-in-law Craig Jones is operating a nearby slaughterhouse, called Prime Fresh Foods, using humane slaughtering methods as pioneered by Temple Grandin. Wynona, along with a few other local farms, are providing him with the Dorper lamb, and the demand for their product has been growing, both because of the deliciousness of the meat and because of the obvious loving care behind its production.
"I'll tell you what," Wynona says. "It's good meat. It's real good meat. We have a Dorper grower's meeting each month. There's a little Mexican restaurant here, and she [owner] made lamb tamales and enchiladas. They were really, really good. Everyone was shocked. They said, 'I cannot believe that this is lamb.'"
This feature written by Neal Pollack originally appeared in Dark Rye magazine's September issue, "Meat."