GM is continuing to push ahead with a company reinvention and in an unprecedented move, has created The Lab blog to post concept work from the design studios online. Two concepts have just been added which are results of an ECOinitiative project aimed at understanding and developing greener transportation alternatives. The two concepts explore the theme of the 'Bare Necessity' which, as GM Designer Therese Tant writes, is a back-to basics approach, less is more, less cost, less complexity = efficiency.
To see a special image gallery of GM's concept designs, click here.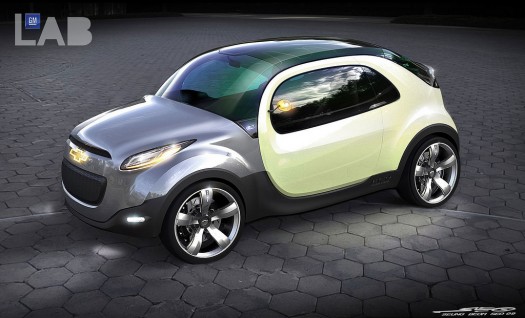 The Bare Necessity Truck looks at making utility vehicles smaller and more efficient. The design team's idea was to have a reversible bulkhead between the cargo bed and the passenger cab area to allow for a space flexibility. This shared area allowed the overall size of the vehicle to be smaller and lighter. They estimate 2 feet in the overall vehicle length are saved.
The Bare Necessity Car explores the design of a four seater car with the lowest cost per mile operation. The designers worked to use the minimum number of parts and the integrate the most use of sustainable materials they could.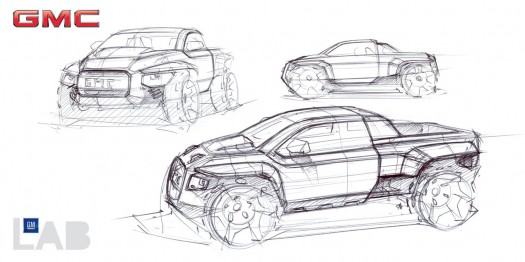 GM opened up the Lab for visitors to comment on the design work. Traditionally for automakers, this kind of design work was never seen outside of the design studios to keep competitors in the dark. This is an interesting move by GM to give a peek at what is currently being generated on the designers desks.
This article originally appeared on PSFK.com.