Is a person born 'weird' or is it about how we grow up and the things we experience?
I believe being weird is partly about how you see the world. Ever since I could remember, I would look at my dad's collection of books growing up. He'd have everything from H.P. Lovecraft, Robert E. Howard, Manly Wade Wellman, Edgar Rice Burroughs, Stephen King, he had a lot. All these books for the most part had really surreal and crazy looking artwork, especially all the Lovecraft stuff. I'd never know what the books were about but I would love to just look at how bizarre and spooky those images were.
I'm not sure I remember the first time I saw a book simply titled I Paint What I See by Gahan Wilson but I know once I did, I could never get it out of my head even today.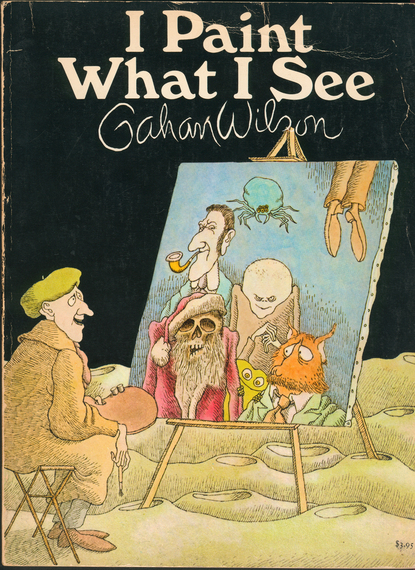 All images courtesy of Steven Charles-Jaffe and Gahan Wilson
Unlike all the other books that were mainly prose and were too complicated for a small kid to read, this book featured grotesque and terrifying one page gags. It was filled with vampires and boogeymen and gargoyles and It scared the hell out of me but I kept coming back to it.
Eventually I got older and started to pick up on black humor and revisited the book here and there. It's strange coming back to something that you'd think would only normally be about nostalgia but I suddenly got all of Gahan's joke and realized how smart these cartoons were. The art was just as effective, if not more now that I was able to grasp how sharp and funny all of it was. I believe reading Gahan Wilson's stuff at such a young age really did change me and showed me how it's okay to be weird and showed me the wondrous world of horror comedy.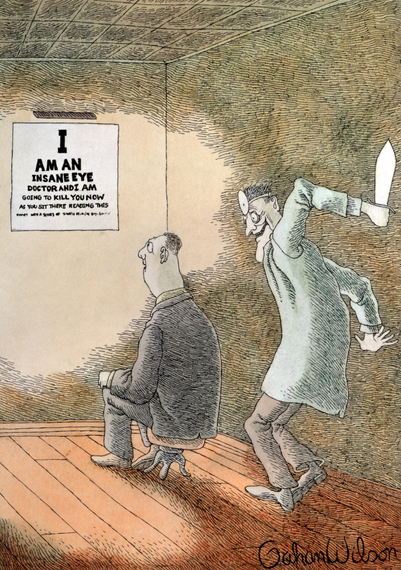 Recently, a documentary was made by Stephen Charles Jaffe that documents Gahan Wilson's strange life and his influence on popular culture.
I was able to check it out and loved every minute. It features a slew of awesome people whose work I've already deeply respected like Guillermo Del Toro, Mike Mignola, Terry Moore and Neil Gaiman and a lot of others.
It's doing a quick run in LAEMMLE'S MUSIC HALL THEATER BEVERLY HILLS, November 22 - 28 and other dates to follow soon after.
For updates and future showtimes for Born Dead, Still Weird check out http://borndeadstillweird.com/