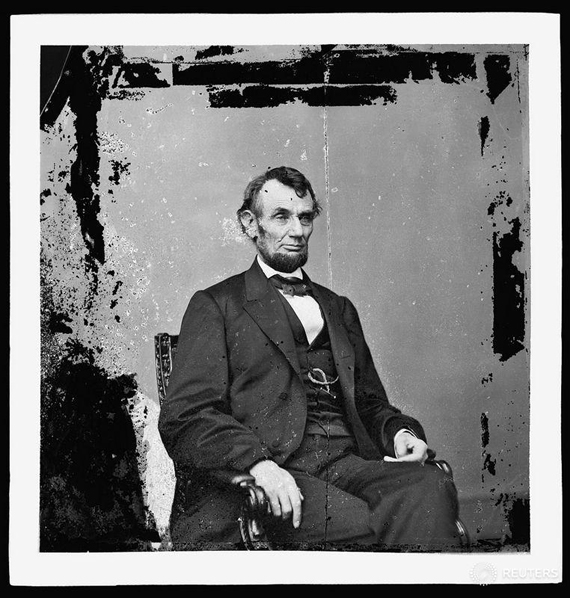 President Abraham Lincoln in a portrait taken in Washington, February 9, 1864. REUTERS/Library of Congress/Anthony Berger
Why was Abraham Lincoln murdered?
The popular understanding of his character makes the question surprisingly hard to answer. We have been taught to regard Lincoln as a clear-headed statesman, an exemplar of the spirit of reconciliation. Accordingly we esteem him for the Gettysburg Address and the last paragraph of his Second Inaugural Address. But Lincoln in his own time was celebrated -- and infamous -- for his House Divided speech and the Emancipation Proclamation: a radical speech and a radical act.
His killer, John Wilkes Booth, was an enthusiastic partisan of the Confederacy. He admired the secessionist cause in large measure because it was built on a way of life inseparable from slaveholding. The loss of slavery, Booth knew, would mean the loss of a power that white people of the South, poor folk and gentry alike, held most dear to their social existence. This was the power of mastery, a source of distinction even to those who held no slaves.
It is hard to find a word today for the violence with which white privilege was cherished. In an unforgiving and original study just published, Lincoln's Political Thought, George Kateb speaks of the huddle of passions shared by the slave-dependent South as "ferocities." For there seemed no limits to what white Southerners would do to maintain their superior status.
Continue reading here.